Emerging Writers Residency 2022
Literary Arts | In Person
Program Information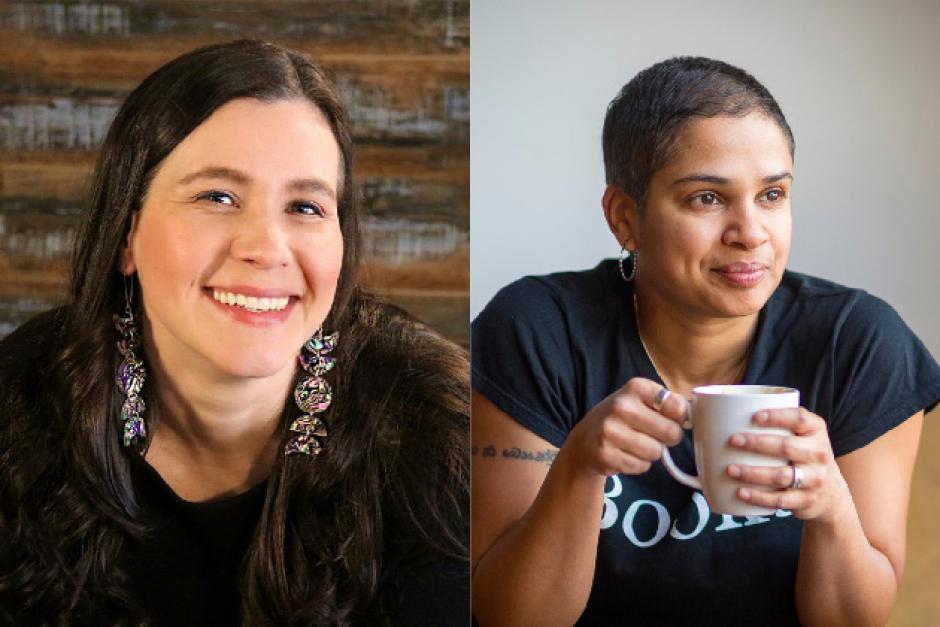 Overview
This workshop-based program focuses on providing structured support for new Young Adult (YA) & Children's Literature writers wanting to improve their writing skills. Faculty Katherena Vermette and Tanja Boteju, work closely with 7 participants each, offering new writers the opportunity to work on a portion of a manuscript in a workshop setting with editorial faculty.
The program will help writers build their critical vocabulary, making them better critics of their own and others' work. Participants will also learn more about the craft of writing, and about the conventions and possibilities for innovation in YA and Children's Literature.
What does the program offer?
This 12-day residency provides thematic teaching from faculty members, Q&A sessions, public events, and one-on-one workshopping. Instructors will discuss ideas, experiences, and obstacles that participants may be encountering with their new manuscripts and emerging practices.
In addition to a single room, and a small private studio, you will be surrounded by a community of artistic peers with the opportunity to attend inspiring talks, performances, and meet with guest faculty to consult on your work. 
Who should apply?
Any new writer of YA or Children's Literature interested in structured feedback from faculty and fellow participants will benefit from this program.  The program is open to writers with no publications, a few publications, or even a first book. 
Writers of all ages, backgrounds, and all gender identities and expressions are encouraged to apply.
For full details on vaccination requirements, masking, safety protocols, and COVID related policies please visit: www.banffcentre.ca/covid-19-measures
Fees & Financial Assistance
Application fee: $65  ($35 for applicants who identify as Indigenous)
*Financial Aid of up to 100% of tuition fee and 50% of meal and accommodation fee is available for this program.
All accepted participants will receive the above financial aid package. Application fees are not refundable.
Help fund your experience at Banff Centre. View a compiled list of national and international opportunities here.
Banff Centre will issue official tax receipts for eligible tuition fees and financial assistance and awards as required by the Income Tax Act. You will receive a T2202 (Tuition and Enrolment Certificate) for eligible tuition fees paid and a T4A (Statement of Pension, Retirement, Annuity, and Other Income) for applicable financial assistance and awards.
How to Apply
The Emerging Writers Residency only accepts projects that are being written in English.
Adjudication
Participants are selected by impartial adjudication on the basis of their submitted material. In addition to artistic merit, consideration will be given to the likelihood that the artist's work will benefit from the program. 
Please note, application fees are non-refundable and go towards supporting the review of each program application and the adjudication process. All submitted applications are reviewed by a panel of adjudicators, and due to the competitive nature of Banff Centre's programs, we do not provide feedback on applications or guarantee acceptances into programs. All applicants will be notified of their application status via email following adjudication.
All programs, faculty, dates, fees, and offers of financial assistance are subject to change. Program fee is subject to applicable taxes. Non-refundable fees and deposits will be retained upon cancellation. Any other fees are refunded at the discretion of the Banff Centre. The application deadline is 11:59 p.m. Mountain Standard Time.