Banff Centre completed an upgrade of the application system 21st September. If you notice any issues please contact the Admissions Office or call 403 762 6180.
We will be launching applications for Spring 2024 programs in November. You can sign up to the Newsletter to receive an alert when applications open.
Emerging Writers Residency: Poetry 2023
Literary Arts | In Person
Program Information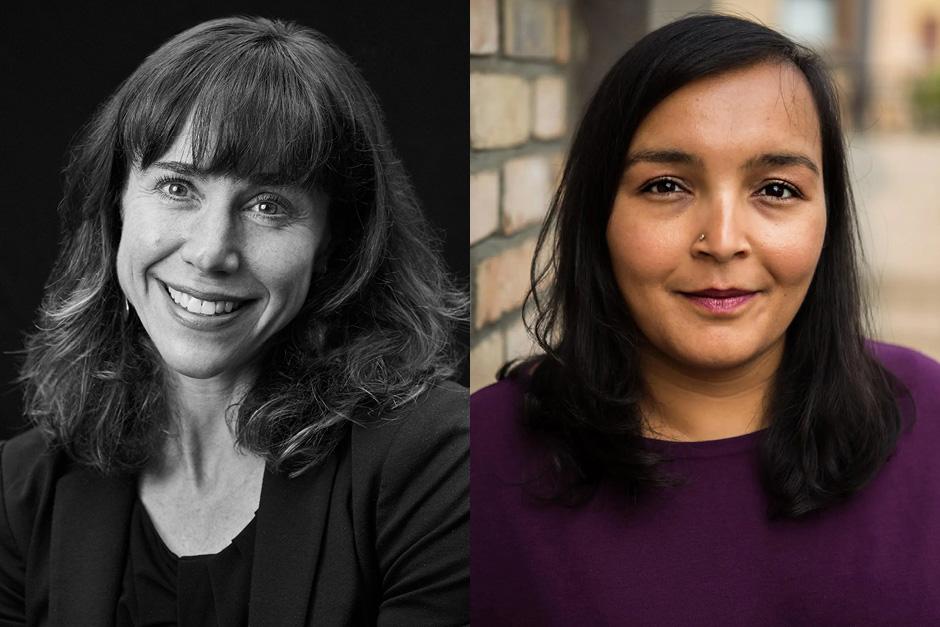 Overview
This two-week writing program supports new writers in poetry at varying levels of accomplishment, from not-yet-published writers to those with one published book. In this workshop-based residency, you will work closely with our faculty, Suzanne Zelazo and Sharanpal Ruprai to expand your practice and focus on improving writing skills.
The Emerging Writers Residency is an energizing, transformative experience, designed to help you take your writing to a new level. This residency is a perfect entry point into Banff Centre's full suite of Literary Arts programs, offering new writers the opportunity to work on a portion of a manuscript in a workshop setting directly with faculty. The program will help you build your critical vocabulary, making you better critics of your own and others' work. You will also learn more about the craft of writing, and about the conventions and possibilities for innovation in poetry.
What does the program offer?
This two-week residency provides thematic teaching from faculty members and professional guests, Q&A sessions, public readings, and one-on-one workshopping. Mentors will discuss ideas, experiences, and obstacles that you may be encountering with your writing from across poetic genres.
In addition to a single room, and a small private studio, you will be surrounded by a community of artistic peers. The flexible program format allows you to choose the amount of support you are looking for. All program elements are optional.
Who should apply?
Any new writer of poetry interested in structured feedback from faculty and fellow participants will benefit from this program. The program is open to writers with no publications, a few publications, or even a first book.
Note: While the language of Banff Centre is English, we also welcome projects in Punjabi for this residency.
Writers of all ages (18+), backgrounds, gender identities, and expressions are encouraged to apply.
Fees & Financial Assistance
Application fee: $65  ($35 for applicants who identify as Indigenous)
*Financial Aid of up to 100% of tuition fee and 50% of meal and accommodation fee is available for this program.
Please fill out the financial aid question in Part 3 of the application process to be considered. Application fees are not refundable.  
Help fund your experience at Banff Centre. View a compiled list of national and international opportunities here.
Banff Centre will issue official tax receipts for eligible tuition fees and financial assistance and awards as required by the Income Tax Act. You will receive a T2202 (Tuition and Enrolment Certificate) for eligible tuition fees paid and a T4A (Statement of Pension, Retirement, Annuity, and Other Income) for applicable financial assistance and awards.
How to Apply
Adjudication
Adjudication is based on artistic merit, the potential impact of the program on artists' practice and careers, project feasibility and the capacity of Banff Centre to help realize the project, and the project's fit with Banff Centre's values and strategic directions as described in its strategic plan. Banff Centre respects the need for artists to plan ahead for their visit; applicants will be notified as soon as adjudication is complete.
This program is not open to current faculty members of any other Banff Centre programming, or to any applicants who have completed a Banff Centre Literary Arts residency in the last year.
International Applicants
Banff Centre welcomes domestic and international applicants for this program. Please note, Banff Centre programs do not meet Canadian Student Visa eligibility requirements, you must obtain a Visitor Visa to enter Canada. Accepted individuals are responsible for identifying and complying with the immigration requirements to enter Canada as a visitor from their country of origin. Current wait times to receive a visa are much longer than normal, so applicants who require a Visitor Visa should check the current expected processing times prior to applying.
Eligibility
Applicants must be ages 18+ at the time of the program start date.
All programs, faculty, dates, fees, and offers of financial assistance are subject to change. Program fee is subject to applicable taxes. Non-refundable fees and deposits will be retained upon cancellation. Any other fees are refunded at the discretion of the Banff Centre. The application deadline is 11:59 p.m. Mountain Standard Time.