On-Campus Programs between January and March 2021 will be either canceled or shifted online. Participants who applied to in-person programs will be contacted directly. Programming that had been planned for online delivery will continue as anticipated.
---
To hear about upcoming online programs, subscribe to our mailing list.  We are pleased to roll out our new student system and application experience. If you have any questions or feedback, please contact admissions@banffcentre.ca.
Getting Creative with Isadora
Performing Arts - Theatre
Program Information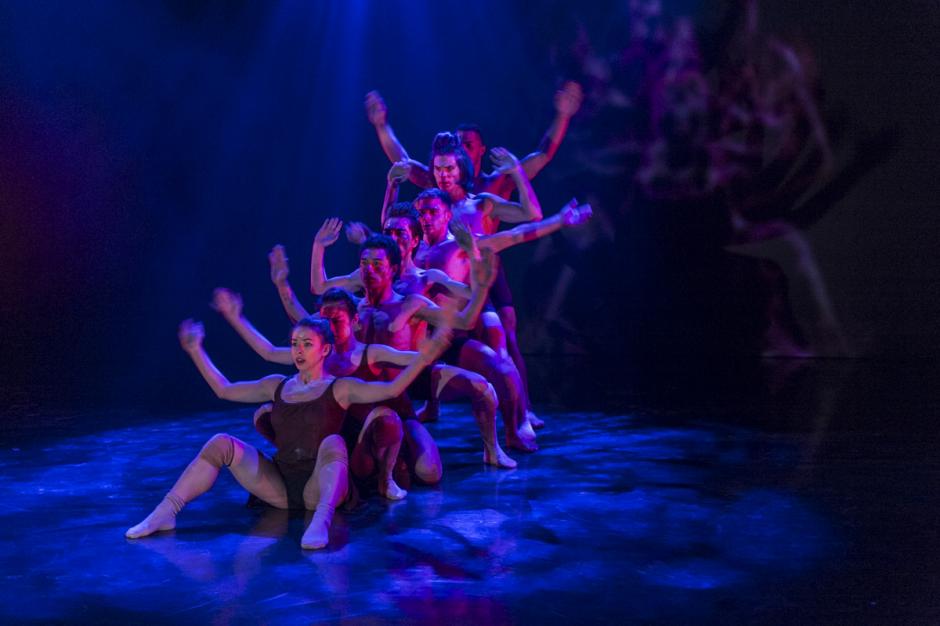 Overview
Isadora is an award-winning interactive media presentation tool created for artists, by artists and is used by, designers, performers, visual artists, and VJs throughout the industry. This workshop provides an intensive laboratory for artists who wish to explore the creation of media intensive performances for the stage. Dawn Stoppiello and Mark Coniglio (creator of Isadora software) will guide participants through a series of compositional problems focused on a single question: How does one bring performers, visual and sonic media together to create a compelling and truly unified work?

What does it offer?
Topics to be covered include:
Applying notions of film grammar to on-stage imagery.
Effectively integrating live performers and video imagery on stage.
Using live video/audio feeds to amplify or re-contextualize the performer and themes.
The use of reactive/interactive systems as an intensifier of liveness.
Considering alternative projection surfaces and/or materials.
A three month license to Isadora software which is the primary software tool used in the workshop for real-time media manipulation.

All participants should watch the Isadora tutorials prior to their first session.

Who should apply?
The workshop is open to those who focus on live performances, including choreographers, composers, theater directors, scenographers, designers, and technicians working in this capacity.
What's Included
When applying, choose between staying in a single or a shared bedroom on the Banff Centre campus for the duration of your program.
Get connected with other artists on campus and focus on your projects in a creative environment while we take care of the day-to-day essentials.
Using a credit-based system to dine on campus, our flexible meal plans allow you to select meals according to your own needs during your stay.
The Full Flex meal plan includes $38 credit per day, equivalent to breakfast, lunch and dinner in Vistas Dining Room.
Enrich your experience and get to know other artists on campus by taking advantage of the activities and support provided by our Participant Resources team.
Enjoy special artist rates for ticketed performances or complimentary access to events.
Fees & Financial Assistance
A non-refundable registration fee of $135 will be charged upon registration.  Banff Centre reserves the right to cancel a program up to 7 days prior to program start date if there is insufficient enrolment. If the program is cancelled all registrants will receive a full refund of any program fees paid. Banff Centre is not liable for any personal/travel expenses incurred. 
*subject to availability
Help fund your experience at Banff Centre! View a compiled list of national and international opportunities here.

How to Apply
Participants need to bring their own video recording devices/accessories as well as their own computer and adapters to connect to a video projector. All participants will be supplied a 3 month working copy of Isadora.
Computer Minimum Requirements:

Macintosh: Intel based computer with a bus speed of 2.0 Ghz and 1.0 GB of RAM; Mac OS X 10.6 or greater; QuickTime 7.5 or greater must be installed.
Windows: Intel based computer with a bus speed of 2.0 Ghz and 1.0 GB of RAM; Windows 8, 7, Vista or XP; QuickTime 7.5 or greater must be installed.
Installed with the latest version of Isadora which can be downloaded here: http://troikatronix.com/
Video Recording Requirements:
External camera that can provide a live feed.
Note: All programs, faculty, dates, fees, and offers of financial assistance are subject to change. Program fee is subject to applicable taxes. Non-refundable fees and deposits will be retained upon cancellation. Any other fees are refunded at the discretion of The Banff Centre.