Ghost Days: Making Art for Spirit
Program Information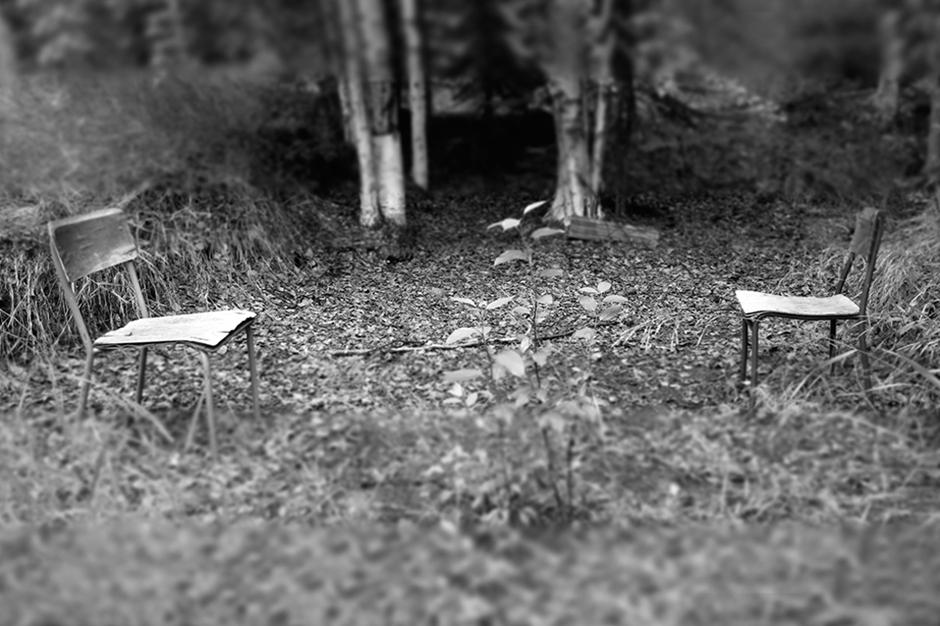 Overview
Ghost Days: Making Art for Spirit is an experiment in conjuring and medium-ship, combined with art and collaboration with the living and with spirit. Participants will create works based on their personal relationship with the concept of spirit. 
Artists in this residency will partake in conversations with local Elders, as well as workshops involving photo/film development, sound art, performance, and storytelling to invoke spirit as both collaborator and audience.  
What does the program offer?
This intensive residency will emphasize collaboration, as well as connections with Indigenous themes  rooted in diverse personal and cultural understandings, including ways of knowing. 
Participants will create multidisciplinary experimental audio/sound works, photographic works, and silk-screened works. The art created will showcase connections to spirit, ghosts, and hauntings. Participants will also be introduced to stories, essays, music, and poetry for research purposes and later discussions.
Who should apply?
Artists who are interested in exploring a new, multidisciplinary avenue into art and spirit are encouraged to apply. Successful applicants will have a strong interest in ways of knowing, storytelling, and art making in an analogue manner.
Itinerary
Please note, dates and details are subject to change.
April 22: Participant introductions to one another. Participants will also be introduced to stories, essays, music, and poetry for research purposes and later discussions.
April 23: Introduction to Elders and Indigenous spirituality discussion led by Elders. Short artist talks by participants. Option for participants to set up a studio visit with Elders to discuss projects.
April 24 & 25: Terrance Houle studio visit with participants to discuss projects.
April 27 & 28: Sound and audio making to the spirits workshop.
April 29 - May 3: Studio week. Discussion day on reading materials. Day trips.
May 4 & 5: Photo workshop with Terrance Houle and Kelly Isaak.
May 6-10: Studio time with possible Elder visit and day trips. Spoken word artist Cobra Collins visit and writing / storytelling workshop. 
May 11 & 12: Printmaking workshop.
May 13-15: Final studio days and small exhibition in the Project Space.
May 16 & 17: Studio clean and final thoughts.
Fees & Financial Assistance
Application fee: $35 
*Financial Aid of up to 100% may be available to cover tuition.
Additional need-based financial aid is available. If you would like to be considered, please complete the Financial Aid section when uploading your supporting materials. 
Help fund your experience at Banff Centre. View a compiled list of external national and international opportunities here.
How to Apply
Adjudication
Participants are selected by impartial adjudicators on the basis of their submitted material. In addition to artistic merit, consideration will be given to the likelihood that the artist's work will benefit from the program. 
Applicants will be notified of their status as soon as adjudication is complete.
All programs, faculty, dates, fees, and offers of financial assistance are subject to change. Program fee is subject to applicable taxes. Non-refundable fees and deposits will be retained upon cancellation. Any other fees are refunded at the discretion of the Banff Centre. The application deadline is 11:59 p.m. Mountain Standard Time.