Program Notice
From September to December 2020, Banff Centre will be delivering select programs online.
To be the first to hear about 2021 programs, subscribe to our mailing list. 
We are also pleased to roll out our new student system and application experience.  Any questions or feedback please contact Admissions@banffcentre.ca.
Hofesh Shechter Company Intensive
Program Information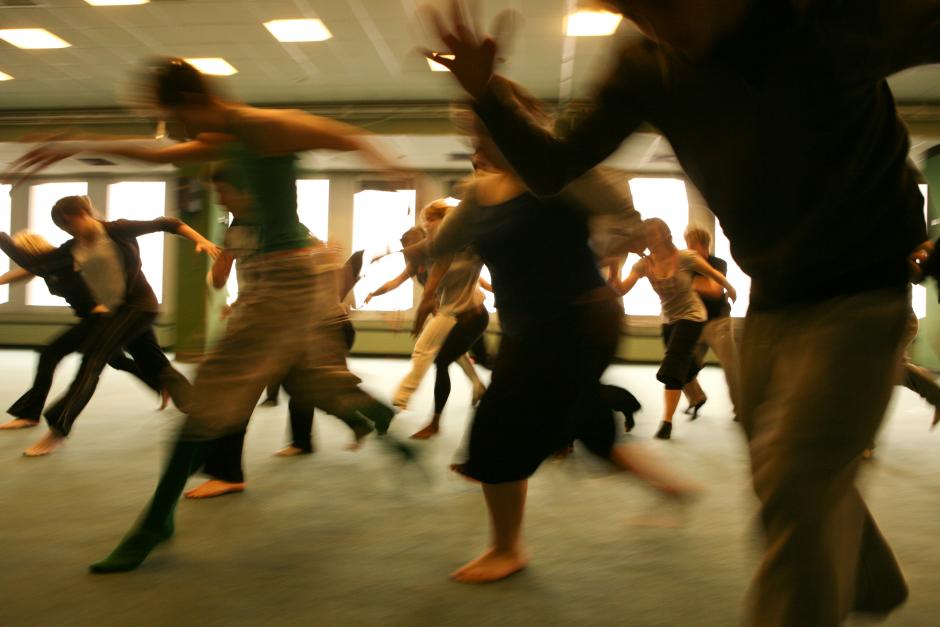 What does it offer?
Led by Hofesh Shechter Company dancers, the day will include a warm-up class introducing key elements to understanding and experiencing the movement language and qualities of the work. Following the warm-up class a theme-led workshop session will be facilitated using sequences and movement material from across the company's repertoire including the newest work, barbarians, as well as creative tasks. The residency will culminate with a sharing of all the repertoire learnt.
Please note the Day 5 sharing is not open to the public and is purely for the participants involved.
Banff Centre is generously supported by the Sir Jack Lyons Charitable Trust for the delivery of this Intensive.
Who should apply?
Open to professional dancers and students aged 18+ in full time professional dance training programs who are looking to enrich their practice and who have an interest in innovative approaches to movement and choreographic process.
About Hofesh Shecter Company
Hofesh Shechter Company is the internationally acclaimed UK based company of choreographer Hofesh Shechter.
In 2008, Shechter formed Hofesh Shechter Company with Helen Shute (Executive Director) in response to popular demand, following the success of his award winning production Uprising/In your rooms, which was toured worldwide by the Company in its inaugural year. Also in 2008 Hofesh Shechter Company was announced as Brighton Dome and Festival's first resident company embarking on a partnership that resulted in major commissions and projects both internationally and in the South East of England.
2009 saw commissions from Sadler's Wells to create Uprising/In your rooms: The Choreographer's Cut which performed to sell out audiences at London's iconic Roundhouse and from Brighton Festival to create The Art of Not Looking Back, for six female dancers, all the while continuing to tour worldwide to increasing audiences and acclaim. His first full-length work Political Mother also premiered at Brighton Festival in 2010, and a year later Shechter re-visited the work to create Political Mother: The Choreographer's Cut selling out rock venues in Berlin, Montpellier, Paris and Hong Kong. Shechter collaborated with Antony Gormley in 2012 to create Survivor, for the Barbican Centre.  His 2013 work Sun, has toured extensively after opening at Melbourne Festival 2013 and his new creation, barbarians, will premiere in summer 2015 at the Festspielhaus, Berlin.
Hofesh Shechter Company is a National Portfolio Organisation of Arts Council England.
Banff Centre is generously supported by the Sir Jack Lyons Charitable Trust for the delivery of this Intensive.
What's Included
When applying, choose between staying in a single or a shared bedroom on the Banff Centre campus for the duration of your program.
Get connected with other artists on campus and focus on your projects in a creative environment while we take care of the day-to-day essentials.
Using a credit-based system to dine on campus, our flexible meal plans allow you to select meals according to your own needs during your stay.
The Full Flex meal plan includes $38 credit per day, equivalent to breakfast, lunch and dinner in Vistas Dining Room.
Enjoy special artist rates for ticketed performances or complimentary access to events.
Enrich your experience and get to know other artists on campus by taking advantage of the activities and support provided by our Participant Resources team.
Fees & Financial Assistance
How to Apply
Adjudication
Participants are selected by impartial adjudicators on the basis of their submitted material. In addition to artistic merit, consideration will be given to the likelihood that the artist's work will benefit from the program.
Applicants will be notified of their status as soon as adjudication is complete.
Eligibility
Participants must be at least 18 years of age.
Note: 
All programs, faculty, dates, fees, and offers of financial assistance are subject to change. Program fee is subject to applicable taxes. Non-refundable fees and deposits will be retained upon cancellation. Any other fees are refunded at the discretion of the Banff Centre.