On-Campus Programs between January and March 2021 will be either canceled or shifted online. Participants who applied to in-person programs will be contacted directly. Programming that had been planned for online delivery will continue as anticipated.
---
To hear about upcoming online programs, subscribe to our mailing list.  We are pleased to roll out our new student system and application experience. If you have any questions or feedback, please contact admissions@banffcentre.ca.
Independent Music Residency
Program Information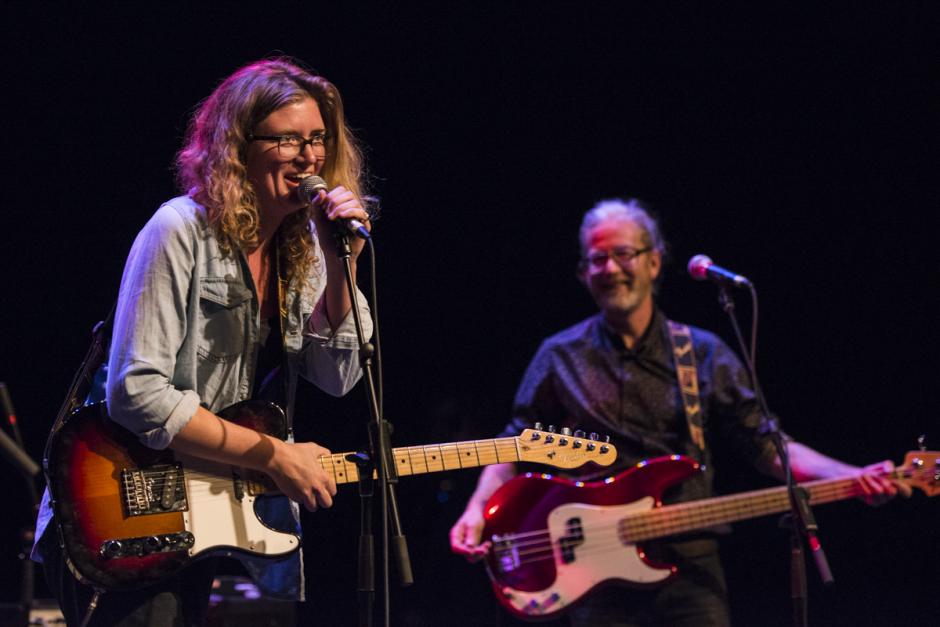 Overview
The Independent Music Residency has been designed to meet the needs of emerging bands ready to take the next step in their careers and artistic development. It offers four indie bands a unique opportunity to write, rehearse, and record new music in a two-week stint at Banff Centre, away from the distractions of touring and day-to-day life.
What does the program offer?

The successful bands will focus on developing their sound and creating new material, with Brendan Canning and other professional faculty on hand to provide inspiration and guidance. There will also be plenty of time to collaborate with fellow bands on the program, exchanging ideas, and sparking off each other. Each band will have their own dedicated rehearsal space, production support to assist in the creation of new material.
Recording is a central part of this residency. Artists will spend several days in Banff Centre's recording studio. These  sessions are intended to give artists an opportunity to experiment with new approaches to production, arrangement, recording and performance in the studio.  On average, participants are able to record two to three songs over the course of this residency, and all recorded materials remain property of the artist.
Who should apply?
This program is aimed at emerging Canadian and international bands who would benefit from time in the studio, with the opportunity to collaborate with peers and professional mentors who have been there and done it. Bands must be available to participate in the entire residency without interruption.
What's Included
Your program fee includes a shared bedroom on the Banff Centre campus for the duration of your program.
Get connected with other artists on campus and focus on your projects in a creative environment while we take care of the day-to-day essentials.
Using a credit-based system to dine on campus, our flexible meal plans allow you to select meals according to your own needs during your stay.
The Regular Flex meal plan includes $29 credit per day, equivalent to lunch and dinner in Vistas Dining Room.
Create in the privacy of one of our specialised studios.
Demo recordings: you'll have the option to record up to 30 minutes of music at a reduced rate as part of your program. These recordings are intended to be used for auditions or personal promotion, not for commercial purposes.
Studio recordings: commercial recordings can also be integrated into a music residency at normal rates.
This program offers opportunities to showcase your work in one of our purpose-built performance venues.
Enjoy special artist rates for ticketed performances or complimentary access to events.
Enrich your experience and get to know other artists on campus by taking advantage of the activities and support provided by our Participant Resources team.
Fees & Financial Assistance
Application fees: $60 for each group. Individual group members must pay an additional registration fee of $35 on acceptance. The program fees above are per individual group member.
*Financial Aid up to 64% is available for this program.  If you would like to be considered, please complete the Financial Aid section when uploading your supporting materials to SlideRoom.
Help fund your experience at Banff Centre. View a compiled list of national and international opportunities here.
How to Apply
Group applications: the group leader must complete a single application and upload supporting materials on behalf of the whole group. 
Adjudication
Participants are selected by impartial adjudicators on the basis of their submitted material. In addition to artistic merit, consideration will be given to the likelihood that the artist's work will benefit from the program.
Applicants will be notified of their status as soon as adjudication is complete.
Eligibility
You must apply as a pre-formed group to this residency.
Note:
All programs, faculty, dates, fees, and offers of financial assistance are subject to change. Program fee is subject to applicable taxes. Non-refundable fees and deposits will be retained upon cancellation. Any other fees are refunded at the discretion of the Banff Centre.