Banff Centre completed an upgrade of the application system 21st September. If you notice any issues please contact the Admissions Office or call 403 762 6180.
We will be launching applications for Spring 2024 programs in November. You can sign up to the Newsletter to receive an alert when applications open.
Indigenous Playwrights Nest
Indigenous Arts | In-Person
Program Information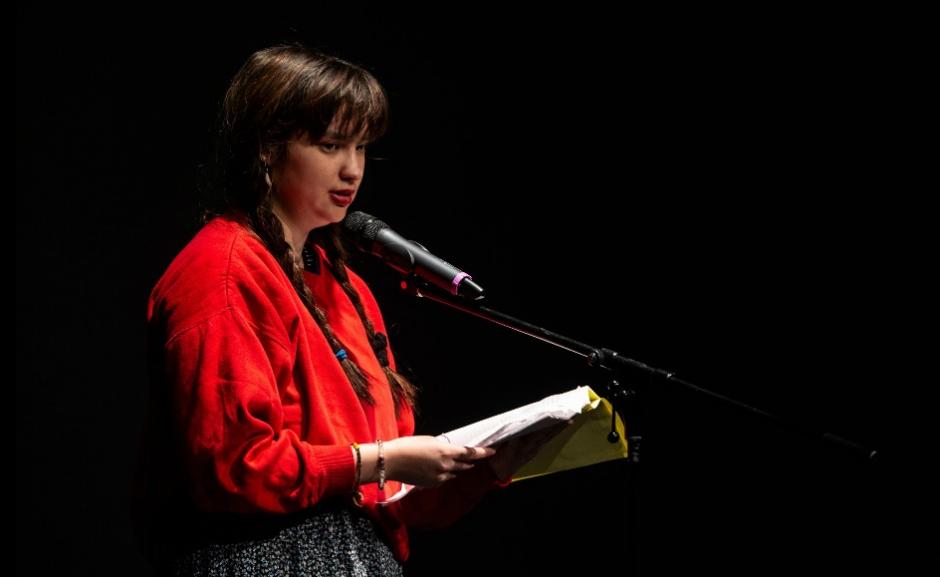 Overview
The Indigenous Playwrights Nest is a two week residency that offers Indigenous playwrights an inspiring environmental workspace to write their plays surrounded by nature in the Leighton Artists Studios. The residency is designed to offer support and space for new works in various stages of dramaturgical development. This residency includes revisiting textual work on plays that have had some performance life but are still in process of finalizing, as well as open to new works in development.
Writers will be on campus. Dramaturgical support will be offered both online and in person. If you would like to identify your own dramaturge please indicate this in your application. Actors will be hired to do online-only readings only in alignment with playwrights writing needs.
What does the program offer?
This self-guided residency will support the development and creation of a new work by the Indigenous writer(s) working in theatre by providing actors, space, and resources for Indigenous writers to further their career and scripts that have exceptional merit and high impact. On campus, the program creates dedicated space and time away from home to add to the depth and breadth of the work in development.
Who should apply?
Indigenous artists in Canada who have a play in development or are creating a new work are encouraged to apply.
For full details on vaccination requirements, masking, safety protocols, and COVID related policies please visit: www.banffcentre.ca/covid-19-measures   
Fees & Financial Assistance
Application fee: $65 ($35 for applicants who identify as Indigenous)
*Financial Aid of 100% is available to cover all program costs
If you would like to be considered, please complete the Financial Aid section when uploading your supporting materials. 
Application Fees are non-refundable.
Help fund your experience at Banff Centre. View a compiled list of national and international opportunities here.
Banff Centre will issue official tax receipts for eligible tuition fees and financial assistance and awards as required by the Income Tax Act. You will receive a T2202 (Tuition and Enrolment Certificate) for eligible tuition fees paid and a T4A (Statement of Pension, Retirement, Annuity, and Other Income) for applicable financial assistance and awards.
How to Apply
Adjudication
Participants are selected by impartial adjudicators on the basis of their submitted material. In addition to artistic merit, consideration will be given to the likelihood that the artist's work will benefit from the program. 
Please note, application fees are non-refundable and go towards supporting the review of each program application and the adjudication process. All submitted applications are reviewed by a panel of adjudicators, and due to the competitive nature of Banff Centre's programs, we do not provide feedback on applications or guarantee acceptances into programs. All applicants will be notified of their application status via email following adjudication.
All programs, faculty, dates, fees, and offers of financial assistance are subject to change. Program fee is subject to applicable taxes. Non-refundable fees and deposits will be retained upon cancellation. Any other fees are refunded at the discretion of the Banff Centre. The application deadline is 11:59 p.m. Mountain Standard Time.