We will begin to announce Fall and Winter Programs as details for each program are confirmed.
Want to find out more about upcoming programs? Please subscribe to our mailing list.
Learn more about Banff Centre's COVID-19 on-campus measures here.
Indigenous Playwrights Nest - Fall 2021
Indigenous Arts | In-Person
Program Information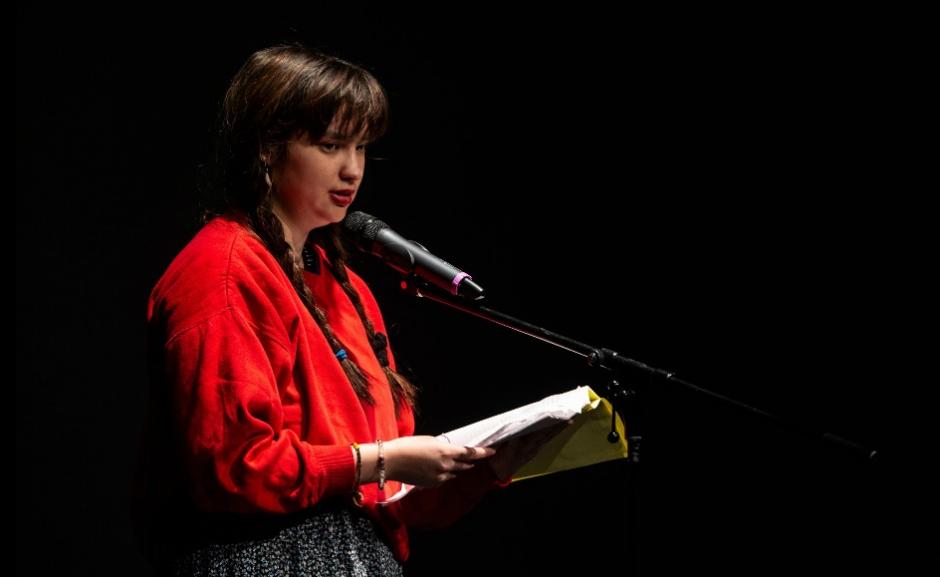 Overview
The Indigenous Playwrights Nest is a two week residency that offers Indigenous playwrights an inspiring environmental workspace to write their plays surrounded by nature in the Leighton Artists Studios. The Indigenous Playwrights Nest is designed to offer support and space for new works in various stages of dramaturgical development. This residency includes revisiting textual work on plays that have had some performance life but are still in process of finalizing, as well as open to new works in development.
Writers will be on campus, while actors will be hired to do online-only readings in alignment with playwrights writing needs. 
What does the program offer?
This self-guided residency will support the development and creation of a new work by the Indigenous writer(s) working in theatre by providing actors, space, and resources for Indigenous writers to further their career and scripts that have exceptional merit and high impact. The program also offers the inclusion of Treaty 7 and area knowledge keepers and Elders to witness and to provide wisdom that will enhance community engagement in the project, and be a resource to the performers, if requested and appropriate. On campus, the program creates dedicated space and time away from home to add to the depth and breadth of the work in development.
Who should apply?
Indigenous artists in Canada who have a play in development or are creating a new work are encouraged to apply.
As we re-open campus and welcome artists back to programming in a safe and mindful way, we have made the difficult decision to restrict recruitment for on-campus programs to those currently residing in Canada.  We continue to monitor the situation closely and look forward to the future relaxation of travel measures that will allow us to welcome international artists once again. 
What's Included
Your program fee includes a single bedroom on the Banff Centre campus for the duration of your program.
Get connected with other artists on campus and focus on your projects in a creative environment while we take care of the day-to-day essentials.
The Full Flex meal plan includes  breakfast, lunch, and dinner in Vistas Dining Room.
Fees & Financial Assistance
Application fee: $65 ($35 for applicants who identify as Indigenous)
Please note that as of September 1, our application fee reverted to the pre-pandemic level of $65. All applications received on or before August 31 will be charged at $25.
*Financial Aid of 100% of the program fee is available for this program. 
If you would like to be considered, please complete the Financial Aid section when uploading your supporting materials to SlideRoom.
Banff Centre will issue official tax receipts for eligible tuition fees and financial assistance and awards as required by the Income Tax Act. You will receive a T2202 (Tuition and Enrolment Certificate) for eligible tuition fees paid and a T4A (Statement of Pension, Retirement, Annuity, and Other Income) for applicable financial assistance and awards
How to Apply
Adjudication
Participants are selected by impartial adjudicators on the basis of their submitted material. In addition to artistic merit, consideration will be given to the likelihood that the artist's work will benefit from the program. Applicants will be notified of their status as soon as adjudication is complete.
All programs, faculty, dates, fees, and offers of financial assistance are subject to change. Program fee is subject to applicable taxes. Non-refundable fees and deposits will be retained upon cancellation. Any other fees are refunded at the discretion of the Banff Centre. The application deadline is 11:59 p.m. Mountain Standard Time.