Program Notice
Online programs coming soon.
We will be offering 14 programs online from September to December 2020, featuring two programs per discipline in Literary Arts, Visual Arts, Music, Performing Arts, Indigenous Arts, and Indigenous Leadership. Details about these programs, including information about applications and admissions, will be available soon.
If you would like to be among the first to know about or new programs, please subscribe to our newsletter. In the meantime, you can browse a sampling of previous programs to learn more about our offerings.
Banff Centre's facilities and spaces remain closed due to the COVID-19 pandemic; we look forward to reopening as soon as it is safe to do so.  If you have any questions about specific programs, please contact registrars_office@banffcentre.ca.
Program Information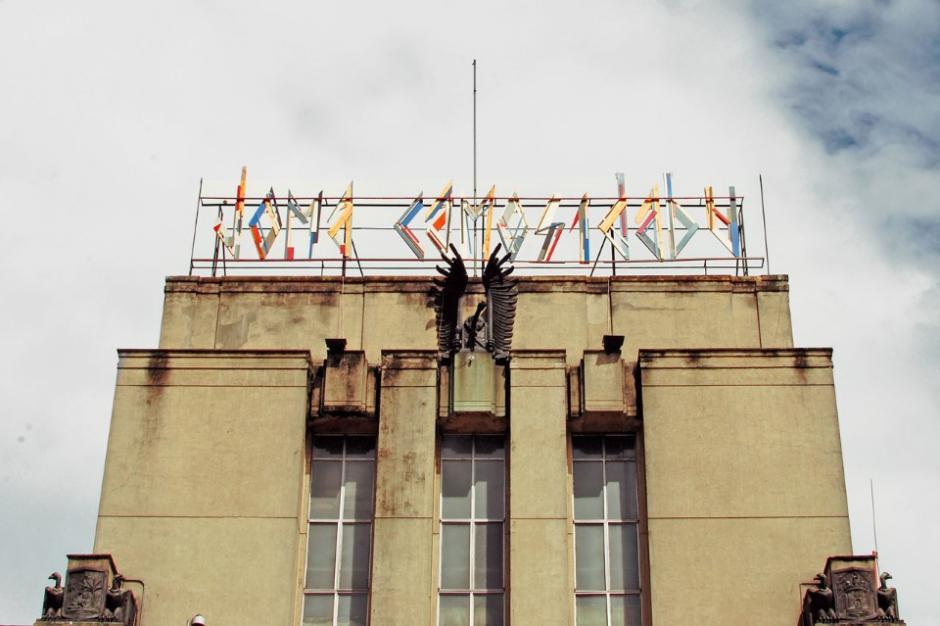 Overview
The history of place-making is often rife with nation building; claiming territory, oppression, conformity, and exclusion. How might a place acknowledge or remember the lived experience and collective enterprise of Indigenous peoples? Might our experience of place shift if we recognize the knowledge inherent in materials themselves, and artistic practices that promote alternate ways of seeing and knowing? Architecture has the potential to be more than a closed system of structures or containers in which people and things inhabit. Can we create ephemeral experiences, temporary and permanent structures, actions and interventions that expand our understanding of each other and the collective, respect local knowledge and relationships to the environment, and strengthen our connection to place? 
This five-week program will explore several global Indigenous perspectives on architecture, art, traditional design methodologies, and materials. Participants will delve into  history, function, and contemporary explorations and appropriations.  As artists, architects, designers, and community leaders, we will discuss our respective roles in the process of place-making. Participants will bring their own diverse perspectives and backgrounds, and will discover other types of knowledge and processes that can inform their studio practices, public art, community, and architecture based practices.  
What does the program offer?
Residencies offer structured programs where artists, curators, and other arts professionals come together to create work and discuss pertinent themes. Through peer interaction, discussion groups, studio work, formal lectures, and studio visits from world-renowned visiting artists and curators, participants gain new ideas and insights that can be applied to creative exploration and professional development of their work.
Who should apply?
Visual artists, designers, and architects of Indigenous and non-Indigenous backgrounds are welcome to apply. Applicants should have an exhibition/publication record, formal training in visual arts, architecture, or design, or equivalent experience and recognition from their communities.
"There is no knowing or sensing a place except by being in that place, and to be in a place is to be in a position to perceive it. Such knowledge, genuinely local knowledge, is itself experiential… one with lived experience. To live is to live locally, and to know is first of all to know the places one is in… Perception at the primary level is synesthetic, an affair of the whole body sensing and moving." –Edward S. Casey
Fees & Financial Assistance
Application fee: $65
*Financial Aid up to 100% is available to cover tuition (meal plans and accommodations are not eligible). Additional financial support is available for Indigenous applicants.
If you would like to be considered, please complete the Financial Aid section when uploading your supporting materials.
Help fund your experience at Banff Centre. View a compiled list of national and international opportunities here.
How to Apply
Adjudication
Participants are selected by impartial adjudicators on the basis of their submitted material. In addition to artistic merit, consideration will be given to the likelihood that the artist's work will benefit from the program.  
Applicants will be notified of their status as soon as adjudication is complete, approximately 8-10 weeks following the application deadline.
All programs, faculty, dates, fees, and offers of financial assistance are subject to change. Program fee is subject to applicable taxes. Non-refundable fees and deposits will be retained upon cancellation. Any other fees are refunded at the discretion of the Banff Centre. The application deadline is 11:59 p.m. Mountain Standard Time.