Introductory Indigenous Business & Economic Development - Online
Program Information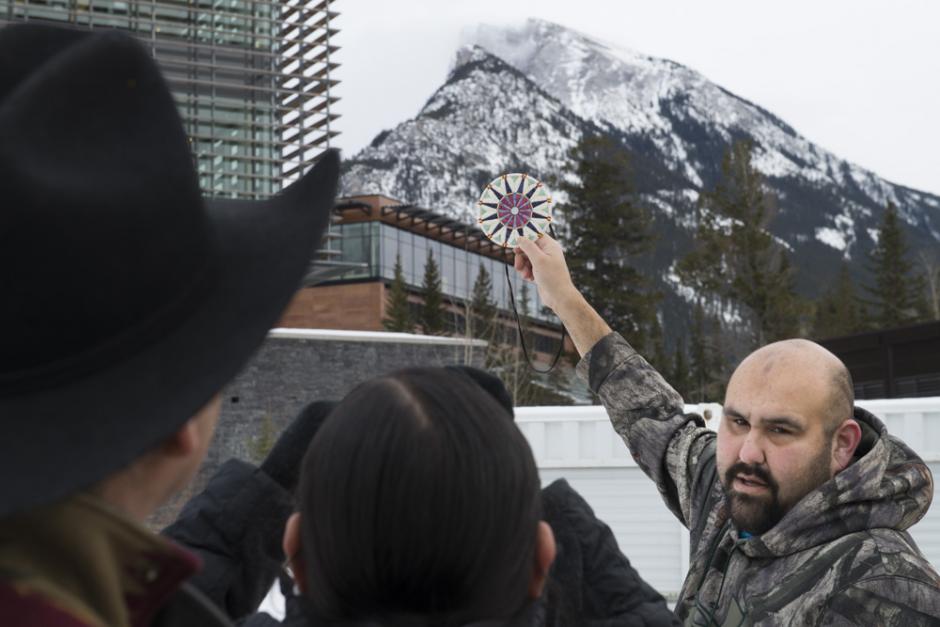 Overview
Building effective economic policy will help achieve more successful, sustainable, and self-determined economic activity in Indigenous communities. In this program, examine the fundamental issues of governance, institutions, and the roles of Indigenous leaders to strategically plan, create, and promote economic policy. Having determined these foundations, the program will shift focus to the realities of doing business with Indigenous communities, Indigenous-owned companies and institutions, and individual Indigenous entrepreneurs.
What does the program offer?
Review of the Harvard Project on American Indian Economic Development

Nation-building: tools, policies, and leadership for Indigenous governments

Indigenous economic policy; insights and implications

Case study presentations of "Best Practices" in Indigenous economic policy and Indigenous governance

Taking steps towards Nation-building: asserting self-governance, building institutions, setting strategic direction, and taking action through strong leadership

Separating politics and business – a community necessity

Community economics model from an Indigenous perspective

Aspects of community economic development and business planning

Financing Indigenous economic ventures


 
Who should register?
First Nations, Métis, and Inuit economic development corporations and officers
Leaders responsible for the political and economic future of their Nation – executive, legislative, and programmatic
Leaders who are in the forefront, developing a local economy by assisting businesses and economic development in their communities, organizations, and commercial enterprises
Anyone interested in Indigenous business and economic development opportunities
Please note: this program prioritizes Indigenous learners, and those working within/for Indigenous communities and organizations. In the event of high demand for this program, priority may be given to these learners. Please register early to secure a confirmation of your spot.
This program does not count as credit towards the Certificate of Indigenous Leadership, Governance, and Management Excellence.
Itinerary
To maximize learning for this program, students are required to dedicate approximately 20 hours during the week to this program.
Complete pre-program assignments (approx. 1-2 hours)

Participate in four live Zoom sessions: Tuesday, Wednesday, Thursday and Friday, each day from 10:00 am – 2:00pm MDT (4 hrs x 4 days = 16 hours for the week)

Complete homework outside of class time (approx. 2 hours)
What's Included
Electronic workbook for course materials.
Join in group seminars/workshops.
i.e. discussion boards and online resources
Fees & Financial Assistance
Up to a maximum of 30 participants per program
Financial assistance is available for Indigenous peoples or non-Indigenous peoples working for Indigenous organizations only.
To be considered for financial assistance, please ensure that you select "Yes" to 'I would like to apply for financial assistance' during registration, and log into your Student Portal to complete your funding application form within 48 hours of submitting your initial registration.  We strongly recommend timely submission of the funding form, to be considered. Note that we reserve the right to cancel registrants who select 'No' to financial assistance if payment and confirmation of attendance is not received within 7 days of registration. 
Banff Centre will issue official tax receipts for eligible tuition fees and all financial assistance and awards as required by the Income Tax Act. You will receive a T2202 (Tuition and Enrolment Certificate) for eligible tuition fees paid and a T4A (Statement of Pension, Retirement, Annuity, and Other Income) for applicable financial assistance and awards.
How to Apply
If you have requested financial assistance, please ensure that you log in to your Student Portal within 48 hours of registration, to submit your funding request form.
If you do not require financial assistance, please ensure that you log in to your Student Portal and complete confirmation of attendance and full payment as soon as possible, but no later than 7 days from completing step 1.
Note that non-completion within the timelines stated may result in your place being offered to the waitlist.
All programs, faculty, dates, fees, and offers of financial assistance are subject to change. Program fee is subject to applicable taxes. Banff Centre reserves the right to cancel a program up to seven days prior to program start date if there is insufficient enrolment, and in this case all fees will be refunded. Please note that Banff Centre is not liable for any personal/travel expenses incurred. Non-refundable fees and deposits will be retained upon cancellation. Any other fees are refunded at the discretion of the Banff Centre. The application deadline is 11:59 p.m. Mountain Standard Time.
Contact us

For more information please contact: