Applications are now open for Spring/Summer 2024 programs. For Fall 2024 progams onwards you can sign up to the Newsletter to receive an alert when applications open.
The Application and Payment systems will be closed from the 20th December to 3rd January as part of the Institutional Holiday Closure. SlideRoom will remain open for portfolio submissions.
Questions please contact the Admissions Office or call 403 762 6180.
Investigative Journalism Intensive
Program Information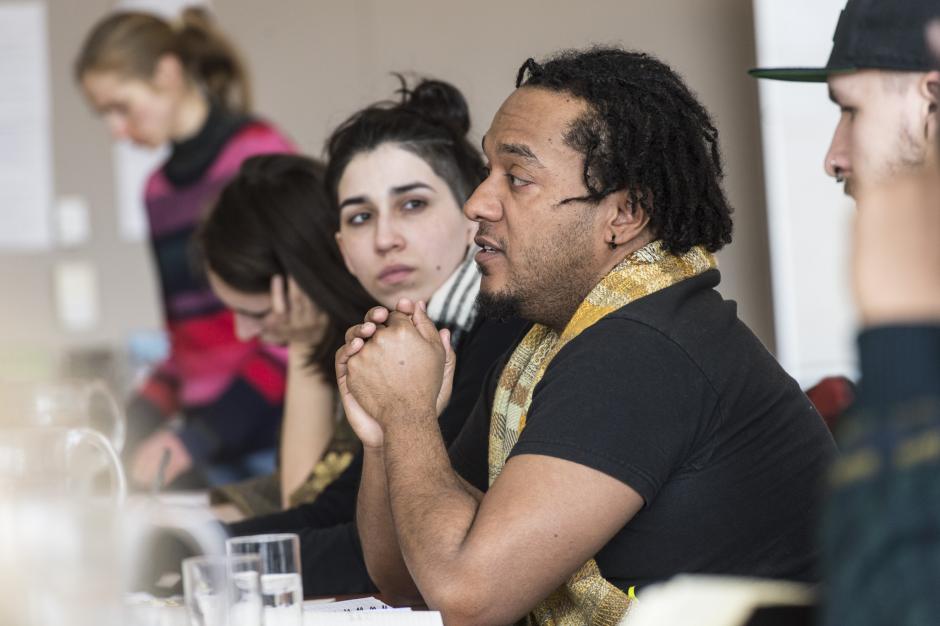 Overview
In the age of alt-facts, deeply researched reporting is more crucial than ever to the viability of an informed citizenry and a healthy democracy. Investigative reporters craft the stories that form the heart of our public discourse. These stories require advanced technical skills, but over the past decade, data transparency laws have been empowering all writers to explore their ideas more fully than ever before.
This program teaches nonfiction writers and journalists to use investigative research techniques as they create compelling narratives.
What does the program offer?
This residency provides a wide-ranging introduction to the use of investigative research in nonfiction writing. Through a combination of interactive seminars and workshops, participants will learn to identify research sources, mine the necessary information, and turn data and interviews into rich, engaging narratives.
Morning seminars will teach techniques ranging from handling adversarial interviews to digitally-assisted reporting to navigating freedom of information laws. Afternoon workshops will be devoted to the application of these skills in crafting a narrative and reviewing participants' works.
Instructors will be available to meet privately with writers to discuss ideas, drafts of articles and scripts, and obstacles participants may be encountering with their reporting. 
Who should apply?
Journalists and writers who are working on investigative projects or are interested in improving their investigative skills are invited to apply. The program will be of particular interest to recent graduates, freelancers, and those hoping to bring fresh details and new techniques to their work.
Writers from all backgrounds, and all gender identities and expressions are encouraged to apply.
What's Included
Your program fee includes a single bedroom on the Banff Centre campus for the duration of your program.
Get connected with other artists on campus and focus on your projects in a creative environment while we take care of the day-to-day essentials.
Using a credit-based system to dine on campus, our flexible meal plans allow you to select meals according to your own needs during your stay.
The Regular Flex meal plan includes $30 credit per day, equivalent to lunch and dinner in Vistas Dining Room.
Enjoy special artist rates for ticketed performances or complimentary access to events.
Enrich your experience and get to know other artists on campus by taking advantage of the activities and support provided by our Participant Resources team.
Fees & Financial Assistance
Application fee: $65 for each individual application. 
*Financial Aid of 100% of the program fee is available for this program.
If you would like to be considered, please complete the Financial Aid section when uploading your supporting materials.
Help fund your experience at Banff Centre! View a compiled list of national and international opportunities here.
How to Apply
Investigative Journalism Intensive only accepts projects that are being written in English.   
Adjudication
Participants are selected by impartial adjudicators on the basis of their submitted material. In addition to artistic merit, consideration will be given to the likelihood that the artist's work will benefit from the program. 
Applicants will be notified of their status as soon as adjudication is complete.
All programs, faculty, dates, fees, and offers of financial assistance are subject to change. Program fee is subject to applicable taxes. Non-refundable fees and deposits will be retained upon cancellation. Any other fees are refunded at the discretion of the Banff Centre. The application deadline is 11:59 p.m. Mountain Standard Time.