On Tuesday May 11 at 4pm MST to Wednesday May 12 at 12noon MST we are performing scheduled maintenance on our student and application system .
You will not be able to start the application process or submit an application during this time, however you will be able to continue with 3 of your application process.: Upload your Materials.
The Student Portal will also be down during this time.
We thank you for your patience. If you have questions, please contact Admissions@banffcentre.ca
To hear about upcoming online programs, subscribe to our mailing list.  We are pleased to roll out our new student system and application experience. If you have any questions or feedback, please contact admissions@banffcentre.ca.
Program Information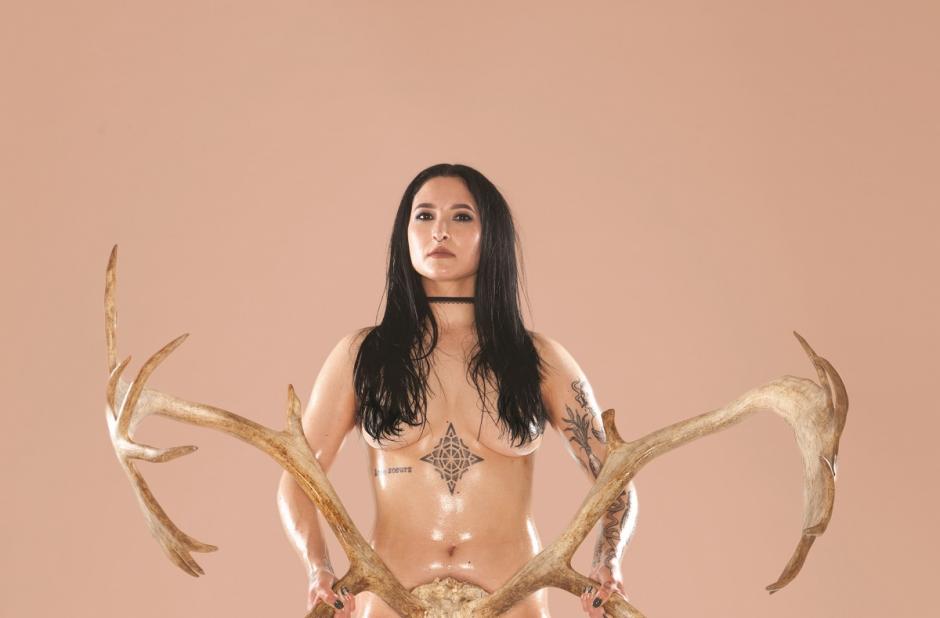 Overview
Kinship Medicines is a thematic residency for queer, trans, and two-spirited Indigenous writers and visual artists who are enacting kinship ethics in their practices, particularly around discussions of gender, sex, and the queer-trans Indigenous futures movement.
This residency focuses on the discursive spark shared between queer, trans, and two spirited Indigenous visual artists and writers by focusing on conversation, collaboration, and building creative kinship between a cohort of writers who think alongside artists, whether it be through curatorial writing or literary form,  and a cohort of studio artists. 
Kinship Medicines offers a space for writers and visual artists to grow their practices around the theme of kinship—which encompasses a wide range of spaces and ideas, from BDSM to romantic friendship—as an ethic, method, and methodology for making art.
What does the program offer?
The structure of the residency consists of seminars centered around the theme. Additionally, time and space will be given for the participants to engage with their own discipline and practices in relation to the residency theme through studio practice.
Writers and visual artists will have their own studio in Glyde Hall with access to the visual art's production facilities.
Who should apply?
This program is for global indigenous visual artists or writers who are queer, trans, or two-spirited.
This is the first artistic residency of its kind internationally that makes space specifically for queer, trans and two-spirited Indigenous peoples; and for discussion about the creative and discursive relationship between Indigenous artists and writers.
Fees & Financial Assistance
Application fee: $35
*Participants accepted to the program will be eligible for up to 100% scholarship to cover the program fee.
The program fee includes a single room and the Full Flex Meal Plan at Banff Centre. Travel to and from Banff Centre is the responsibility of participants.
If you would like to be considered, please complete the Financial Aid section when uploading your supporting materials.
Help fund your experience at Banff Centre! View a compiled list of national and international opportunities here.
How to Apply
Adjudication
Participants are selected by impartial adjudicators on the basis of their submitted material. In addition to artistic merit, consideration will be given to the likelihood that the artist's work will benefit from the program. 
Applicants will be notified of their status as soon as adjudication is complete.
Note: All programs, faculty, dates, fees, and offers of financial assistance are subject to change. Program fee is subject to applicable taxes. Non-refundable fees and deposits will be retained upon cancellation. Any other fees are refunded at the discretion of the Banff Centre.