On Tuesday May 11 at 4pm MST to Wednesday May 12 at 12noon MST we are performing scheduled maintenance on our student and application system .
You will not be able to start the application process or submit an application during this time, however you will be able to continue with 3 of your application process.: Upload your Materials.
The Student Portal will also be down during this time.
We thank you for your patience. If you have questions, please contact Admissions@banffcentre.ca
To hear about upcoming online programs, subscribe to our mailing list.  We are pleased to roll out our new student system and application experience. If you have any questions or feedback, please contact admissions@banffcentre.ca.
L-E-V Dance Company: Intensive Workshop
Program Information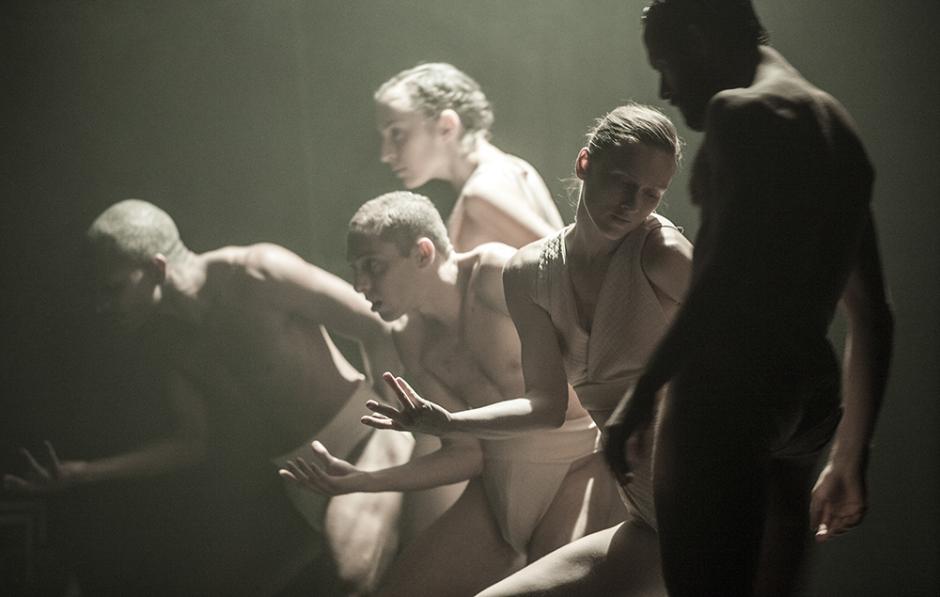 Overview
Go beyond the familiar and learn the distinctive movement language of collaborators Sharon Eyal and Gai Behar and their critically acclaimed dance company L-E-V. 
Born in Jerusalem, Sharon Eyal danced with the Batsheva Dance Company where she was also House Choreographer. In 2013, she launched L-E-V with her long-time collaborator Gai Behar. Over the past five years, the company has had more than 200 performances in some of the most exclusive venues and festivals around the world.  
What does the program offer?
In Banff Centre's intimate retreat setting, explore L-E-V repertoire and creative process with artists of the Company to experience a deeper connection to the core of the work. L-E-V's methods enable participants to create new options in their approach to the expression of the body in dynamic and surprising ways.
Participants will be offered a complimentary ticket to L-E-V's OCD LOVE performance if they are able to arrive in time to attend the show on June 22. 
Who should apply?
This workshop is open to professional dancers over the age of 18 with a curiosity to enrich their practice, and an interest in innovative approaches to movement and the creative process.
What's Included
Your program fee includes a shared bedroom on the Banff Centre campus for the duration of your program.
Single rooms may be available upon request for an additional fee. Please contact the Office of the Registrar. 
Get connected with other artists on campus and focus on your projects in a creative environment while we take care of the day-to-day essentials.
Using a credit-based system to dine on campus, our flexible meal plans allow you to select meals according to your own needs during your stay.
The Full Flex meal plan includes $38 credit per day, equivalent to breakfast, lunch, and dinner in Vistas Dining Room.
Enjoy special artist rates for ticketed performances or complimentary access to events.
Enrich your experience and get to know other artists on campus by taking advantage of the activities and support provided by our Participant Resources team.
Fees & Financial Assistance
Application fee: $135
Help fund your experience at Banff Centre! View a compiled list of national and international opportunities here.
How to Apply
While this program is not adjudicated, we request support materials to support program planning and design.
Eligibility
Limited space available. Dancers must be at least 18 years of age.
Note: All programs, faculty, dates, fees, and offers of financial assistance are subject to change. Program fee is subject to applicable taxes. Non-refundable fees and deposits will be retained upon cancellation. Any other fees are refunded at the discretion of Banff Centre. The application deadline is 11:59 p.m. Mountain Standard Time.