Note: Fall 2021 on-campus programs are restricted to those residing in Canada.  
Learn more about Banff Centre's COVID-19 on-campus measures here, and please subscribe to our mailing list to keep informed on upcoming programs. 
Leading Teams: Governance for Indigenous Councils and Boards - Online
Program Information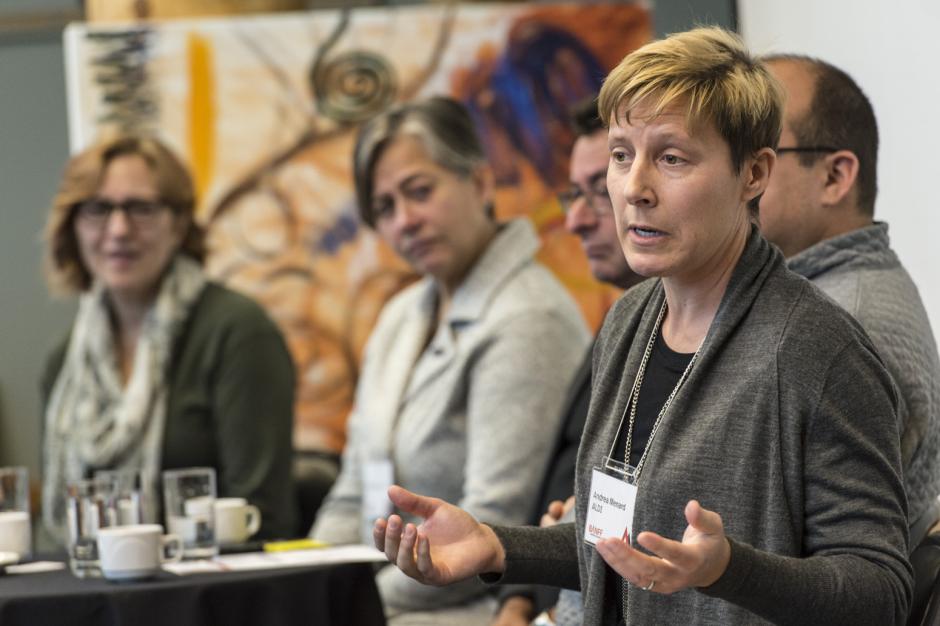 Overview
Indigenous leaders, managers, and directors are faced with increasingly complex issues, accelerated change, and new ways of doing business. They are also finding new and creative ways to move beyond standard corporate models of governance to embrace culturally grounded models of Indigenous governance. 
This program will explore the structure and management of a governing body for maximum efficiency and effectiveness, with particular focus on building solid foundations for Indigenous governance.
Participants will come away with tools to understand their leadership style in order to strengthen governance foundations, facilitate new processes, run more productive meetings, and be more effective decision-makers.
What does the program offer?
Principles of governance and wise practices in community development
Structures of governance
'Indigenizing' corporate systems of governance to make the corporate model work for you
Ensuring organizational effectiveness through governance at the board/council level
New insights on roles, responsibilities, and performance
Strategic planning and management systems
Legal and financial responsibilities of governing bodies
Emotional intelligence and team effectiveness
Who should register?
Chiefs and senior administrators of First Nations, Tribal Councils, Métis Councils, and Inuit and Northern communities
Indigenous economic and social development agencies
Legal entities for Indigenous profit and not-for-profit organizations
Managers and administrators of service delivery agencies and organizations
Indigenous arts and culture organizations
Urban Indigenous organizations
Please note, our programs are filled on a first come, first served basis. Please register early to secure a confirmation of your spot.
Itinerary
This program will primarily entail a combination of live Zoom lectures and sharing of documents via Dropbox. Participants will be expected to attend live sessions and to engage in group and independent work each week.
Approximately 8 – 10 hours per week is required of the student, including:
Participating in two 3 hour live sessions per week
Engaging in group work
Complete shared readings and engage in personal reflective time through a learning journal
What's Included
Join in group seminars/workshops.
all program materials will be mailed to participants 4 weeks prior to the start of the program.
Fees & Financial Assistance
Financial Assistance may be available to subsidize some of the costs to attend your program. Applicants have to select "Yes" to the apply funding in registration, then fill out our funding form through Student Portal.
Past participants of the Leading Teams: governance for Indigenous Councils and Boards program can register again, however will not be eligible for funding assistance.
Banff Centre will issue official tax receipts for eligible tuition fees and financial assistance and awards as required by the Income Tax Act. You will receive a T2202 (Tuition and Enrolment Certificate) for eligible tuition fees paid and a T4A (Statement of Pension, Retirement, Annuity, and Other Income) for applicable financial assistance and awards.
How to Apply
All programs, faculty, dates, fees, and offers of financial assistance are subject to change. Program fee is subject to applicable taxes. Banff Centre reserves the right to cancel a program up to seven days prior to program start date if there is insufficient enrolment. All fees will be refunded. Please note that Banff Centre is not liable for any personal/travel expenses incurred.
Contact us

For more information please contact: