Leo Brouwer Guitar Workshop
Please note, this program has been cancelled. If you have any questions, please contact the Office of the Registrar.
Program Information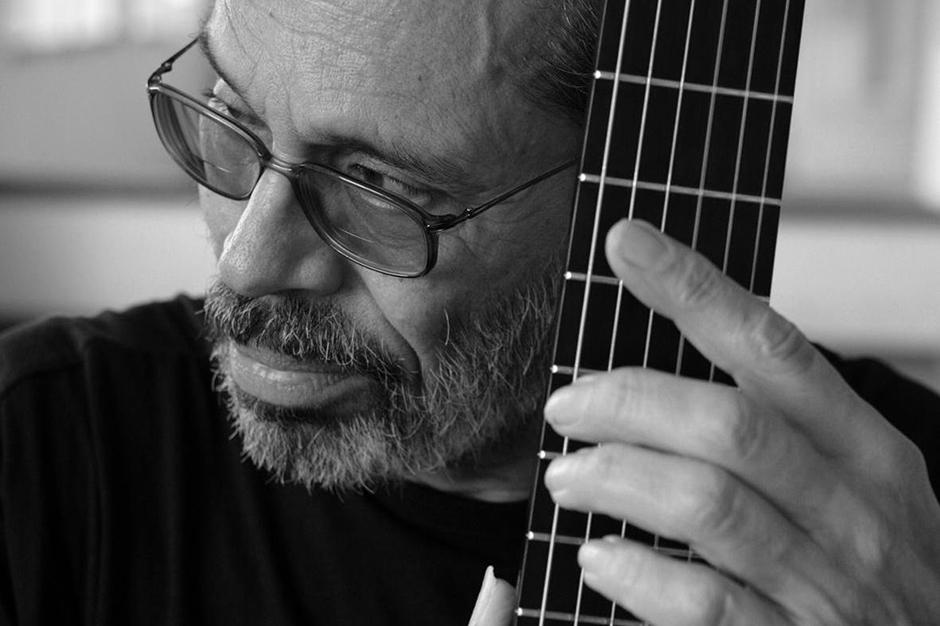 Overview  
This week-long program will provide an opportunity for guitarists to study the work of Leo Brouwer. Brouwer is celebrating his 80th year and is collaborating around the world with students interested in his body of work.
What does the program offer?
Each participant will have a chance to be a part of a masterclass under Maestro Brouwer, attend public lectures, discuss career development, and perform in a concert of Brouwer's works. Guitarists accepted into this program will be fully funded.
Who should apply?
Advanced guitar students from around the world with an interest in the music of Leo Brouwer are encouraged to apply. It is expected that participants come to the program with specific works of Leo Brouwer (at the participant's discretion in consultation with program manager). Selected works will be performed in concert, and others only in masterclass.
Fees & Financial Assistance
Application Fees: $65
*The program fee is 100% covered by financial aid. 
All participants will receive a financial award towards travel costs to and from Banff. Regional maximums apply. If you would like to be considered, please complete the Financial Aid section when uploading your supporting materials to SlideRoom.
How to Apply
Adjudication
Participants are selected by impartial adjudicators on the basis of their submitted material. In addition to artistic merit, consideration will be given to the likelihood that the artist's work will benefit from the program.
Applicants will be notified of their status as soon as adjudication is complete.
All programs, faculty, dates, fees, and offers of financial assistance are subject to change. Program fee is subject to applicable taxes. Non-refundable fees and deposits will be retained upon cancellation. Any other fees are refunded at the discretion of the Banff Centre. The application deadline is 11:59 p.m. Mountain Standard Time.