On Tuesday May 11 at 4pm MST to Wednesday May 12 at 12noon MST we are performing scheduled maintenance on our student and application system .
You will not be able to start the application process or submit an application during this time, however you will be able to continue with 3 of your application process.: Upload your Materials.
The Student Portal will also be down during this time.
We thank you for your patience. If you have questions, please contact Admissions@banffcentre.ca
To hear about upcoming online programs, subscribe to our mailing list.  We are pleased to roll out our new student system and application experience. If you have any questions or feedback, please contact admissions@banffcentre.ca.
Program Information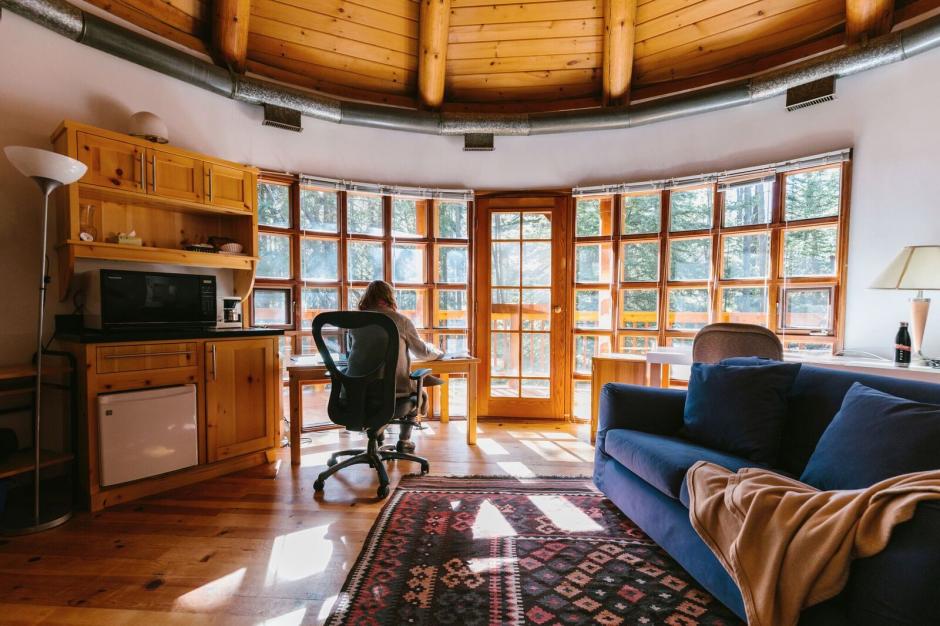 Overview
This month-long residency in one of the Leighton Artists' Studios enables writers to work on their manuscripts, receive individual consultations with faculty, and participate in round-table discussions. A preeminent space for long form journalism, this residency emphasizes the strengths thorough and articulate reporting, distinctive story-telling, literary devices, and—as always—captivating writing. 
What does the program offer?

This program encourages the exploration of new ideas in journalism and experimentation in writing. By placing participants in a setting designed to challenge and stimulate, this program aims to inspire creative pieces of writing, which might otherwise be difficult to complete. During this four-week residency, a series of outstanding guest writers and editors will be on-hand for a series of public talks and informal discussions. 
Successful applicants will receive 100% scholarship to cover the program fee, a $2000 commission award for work produced during the residency, and a travel allowance. 
Who should apply
This program is designed for writers seeking a professional development opportunity in a community of peers with the guidance of an experienced writer/editor as you prepare a long form (5,000-10,000+ words) piece. 
Participants should be experienced professionals, actively participating in the diversified fields of writing, including print or electronic media. This program is open to fiction and non-fiction writers, journalists, freelance critics or curators, artists, academics, with an emphasis on those who can write for a lay audience with logic, vigour, and charm – and have a portfolio to prove it. 


The Literary Journalism program is generously supported by: 
Rogers Communications Chair in Literary Journalism Endowment Fund

What's Included
Your program fee includes a single bedroom on the Banff Centre campus for the duration of your program.
Get connected with other artists on campus and focus on your projects in a creative environment while we take care of the day-to-day essentials.
Using a credit-based system to dine on campus, our flexible meal plans allow you to select meals according to your own needs during your stay.
The Regular Flex meal plan includes $29 credit per day, equivalent to lunch and dinner in Vistas Dining Room.
The program includes a commission of $2000 award for participants. To qualify for the award, you are required to arrive with a fully reported and typed first draft of your project, and must complete a final, publishable draft of between 5000 and 7500 words by the time you leave.
The program includes a $750 CDN grant towards your travel costs to and from Banff. This will be paid when you provide your travel receipts to us after you've arrived at The Banff Centre.
Write in the privacy of one of our specialised studios in the Leighton Artists' Colony.
This program offers opportunities to showcase your work-in-progress in one of our performance venues.
A series of outstanding guest artists and curators will give public talks and hold informal discussions. 
Enjoy special artist rates for ticketed performances or complimentary access to events.
Enrich your experience and get to know other artists on campus by taking advantage of the activities and support provided by our Participant Resources team.
Fees & Financial Assistance
Application fee: $65
*Financial Aid up to 100% is available for this program. 
If you would like to be considered, please complete the Financial Aid section when uploading your supporting materials to SlideRoom.
Help fund your experience at Banff Centre! View a compiled list of national and international opportunities here.
* Writers requiring financial assistance will be awarded a scholarship to cover the full program fee. In addition, the program includes a $2,000 commission award for work produced and a travel allowance of up to $750 CDN on production of the participant's travel receipts.
How to Apply
Commission
Note: You are required to arrive with a fully reported and typed first draft of your project, and must complete a final, publishable draft of between 5000 and 7500 words by the time you leave in order to qualify for the $2000 commission award.
The time between acceptance to the program and the draft deadline should be used for research and manuscript development in consultation with one of two faculty editors. For this first draft, writers are paid — shortly after their arrival in Banff — an advance on the commission award. In order to receive the full commission award writers must complete and submit their final manuscript by the end of the residency. 
The Banff Centre buys and exercises second serial rights to the material in order to fulfill the program's aim of making the work produced during this intensive editorial process available to the public.
Publication 
The writers retain first serial rights to their essays, which means the author may publish the pieces wherever they like for whatever fee. A large number of articles that have come out of the program have appeared in national and international magazines, newspapers, and journals, as well as becoming sections of books and the basis for radio and television features. With the commission fee, the Banff Centre acquires second serial rights to the essays written during the program.
Adjudication
Participants are selected by impartial adjudicators on the basis of their submitted material. The eight successful candidates will be selected from the field of applicants on the basis of writing skill, literary merit, and the relevance and originality of their project idea. Projects can be risk-taking projects both stylistically and intellectually. Consideration will also be given to the likelihood that the writer's work will benefit from the program.
Applicants will be notified as soon as adjudication is complete, approximately 3-5 weeks following the application deadline.
Eligibility
Applicants are usually accomplished journalists and writers who have been published in national or international magazines, newspapers, anthologies, or literary journals. However, writers with less experience have also been accepted to the program based on merit, the proposed project and writing skill.
The essays published in the Banff Centre Press anthologies may help applicants determine whether their level of writing and area of interest are appropriate.
Note:
All programs, faculty, dates, fees, and offers of financial assistance are subject to change. Program fee is subject to applicable taxes. Non-refundable fees and deposits will be retained upon cancellation. Any other fees are refunded at the discretion of The Banff Centre. The application deadline is 11:59 p.m. Mountain Standard Time.