On Tuesday May 11 at 4pm MST to Wednesday May 12 at 12noon MST we are performing scheduled maintenance on our student and application system .
You will not be able to start the application process or submit an application during this time, however you will be able to continue with 3 of your application process.: Upload your Materials.
The Student Portal will also be down during this time.
We thank you for your patience. If you have questions, please contact Admissions@banffcentre.ca
To hear about upcoming online programs, subscribe to our mailing list.  We are pleased to roll out our new student system and application experience. If you have any questions or feedback, please contact admissions@banffcentre.ca.
Master Classes for Strings & Winds
Program Information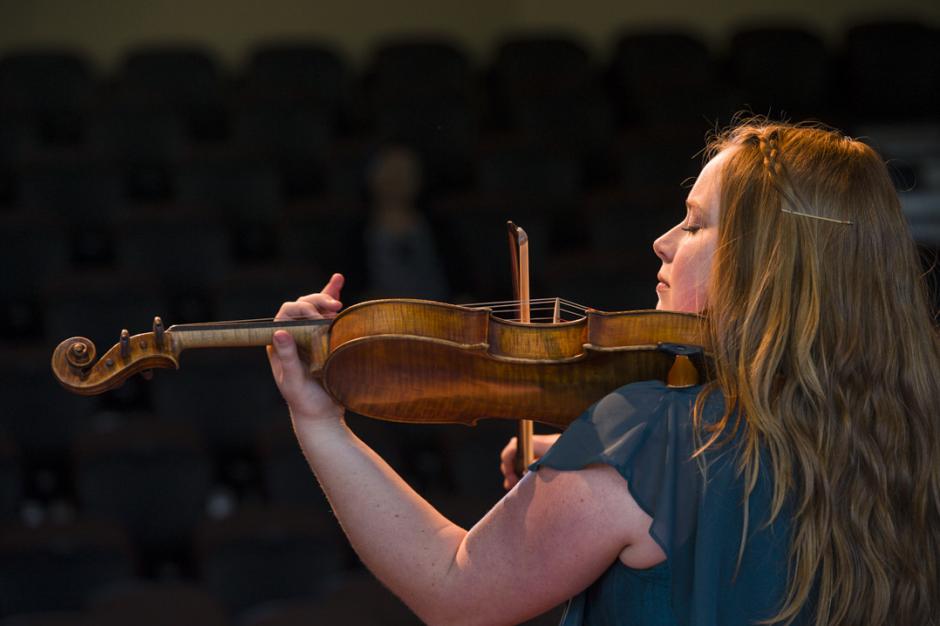 Overview
Banff Centre's master classes offer artistic inspiration and development in a supportive and collaborative setting where life-long friendships are made. This program focuses on discovery and excellence with world-renowned faculty. Musicians take part in master classes, seminars, performances, and chamber music collaborations. Participants interact with all faculty, regardless of instrument, and will be encouraged to mix and collaborate with other classes to maximize their learning and development. Participants have access to collaborative pianists and are encouraged to collaborate in chamber music, new music and special projects.

What does the program offer?
Banff Centre's summer music programs offer musicians a unique learning experience through intensive sessions and dozens of performance opportunities with other international participants and renowned program faculty.

Who should apply?
This program is designed for emerging musicians looking for a period of focused time to refine their repertoire with a world-class faculty. Participants will also be assigned to a variety of chamber music, new music, or chamber orchestra projects with leading artists.
Audition Tour

We will be holding live auditions in Boston, Calgary, Cleveland, Montreal, New York, and Toronto. Live auditions are not mandatory, if you are unable to make a date please upload your recordings. Audition slots fill up quickly; do not wait until the last minute to apply! Please note:

Each audition will be 10 minutes maximum. Be prepared to perform three contrasting works. Orchestral excerpts are not acceptable.
Live auditions are run and videotaped by Banff Centre music programming representative(s) and sent to the adjudicators for review.
Piano accompaniment is encouraged but not obligatory and must be arranged by the applicant at their own expense. 
A resume must be submitted in person at the audition. 
Warm up time in the warm up room is limited to 10 minutes. Also, please do not expect to have access to a room more than 30 minutes prior to the audition.
Audition locations
New York
DiMenna Center
Thursday, January 21
Friday, January 22 (limited availability)
Toronto
Royal Conservatory of Music
Sunday, January 24
Montreal
Conservatoire de musique de Montréal
Tuesday, January 26
Calgary
Mount Royal Conservatory
Saturday, January 30
Boston
New England Conservatory
Friday, February 5
Cleveland
Cleveland Institute of Music
Monday, February 8
Itinerary
Participants are scheduled in lessons and masterclasses Monday through Saturday with their respective instrumental faculty.  Violin and Cello participants rotate through their instrument's faculty, seeing each artist at least once in a lesson and/or master class, with an average of 1-2 lessons and 1 master class per week.  All other instruments see their Faculty in 2-3 lessons and 1-2 master classes per week.
Each participant is assigned to a collaborative pianist to be used for master classes and performances.  If time allows, pianists may also attend lessons.
The program also includes assigned chamber music.  Chamber repertoire and assignments  are chosen by the Artistic Director and faculty.
Daily activities consist of private lessons, masterclasses, chamber rehearsals and performances on Banff Centre stages and in the community. Performances are curated in collaboration with the Artistic Director and Faculty. 
Participants have access to practice facilities via weekly signup sheets, with a maximum of three hours of practice space per day.
Fees & Financial Assistance
*Financial Aid up to 33% is available for this program.  If you would like to be considered, please complete the Financial Aid section when uploading your supporting materials to SlideRoom.

Application fee
$60
Help fund your experience at Banff Centre. View a compiled list of national and international opportunities here.
How to Apply
Adjudication
Participants are selected by impartial adjudicators on the basis of their submitted material. In addition to artistic merit, consideration will be given to the likelihood that the artist's work will benefit from the program.
We'll let you know the outcome of your adjudication as soon as the process is complete, approximately 10 weeks after the application deadline.
Note:
All programs, faculty, dates, fees, and offers of financial assistance are subject to change. Program fee is subject to applicable taxes. Non-refundable fees and deposits will be retained upon cancellation. Any other fees are refunded at the discretion of the Banff Centre.