Meyer Sound Workshop - Portable System Deployment
Performing Arts - Theatre
Program Information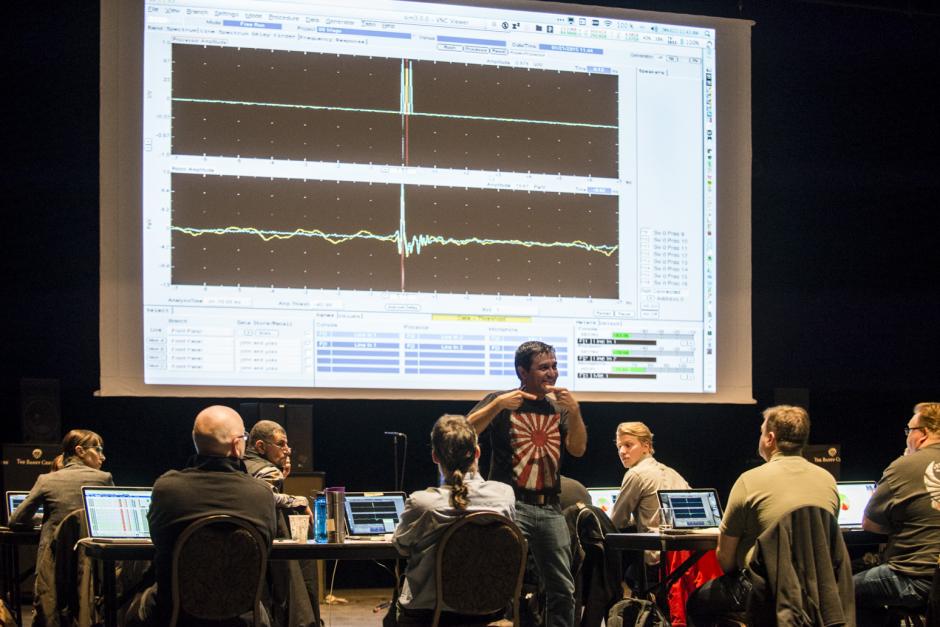 Overview
This program provides the foundation today's engineers and technicians require to accurately deploy portable live sound systems, whatever the size and application. 
What does the program offer?
Attendees acquire a working knowledge of the entire process, from initial system design to final verification, and everything in between. All topics are demonstrated in practice using Meyer Sound solutions, including loudspeakers, rigging hardware, the MAPP XT System Design Tool, Galileo GALAXY Network Platform, Compass Control Software, RMServer Remote Monitoring System, MDM Power and Signal Distribution Module, and SIM 3 Audio Analyzer. 
Whether you are an aspiring student or a seasoned professional with decades of touring experience, equip yourself with the tools and techniques to take your ideal sound system from concept to reality.
Who should apply?
This program is for engineers, technicians, and anyone interested in developing their skill and understanding in the playback of audio for live sound systems.
What's Included
When registering, choose between staying in a single or a shared bedroom on the Banff Centre campus for the duration of your program.
Get connected with other artists on campus and focus on your projects in a creative environment while we take care of the day-to-day essentials.
Using a credit-based system to dine on campus, our flexible meal plans allow you to select meals according to your own needs during your stay.
The Full Flex meal plan includes $38 credit per day, equivalent to breakfast, lunch, and dinner in Vistas Dining Room.
Enjoy special artist rates for ticketed performances or complimentary access to events.
Enrich your experience and get to know other artists on campus by taking advantage of the activities and support provided by our Participant Resources team.
Fees & Financial Assistance
A non-refundable registration fee of $135 will be charged upon registration.
Banff Centre reserves the right to cancel a program up to seven days prior to program start date if there is insufficient enrolment. If the program is cancelled, all registrants will receive a full refund of any program fees paid. Banff Centre is not liable for any personal/travel expenses incurred.
How to Apply
What to do before the training