The application deadline has passed
Mountain and Wilderness Writing 2016
Program Information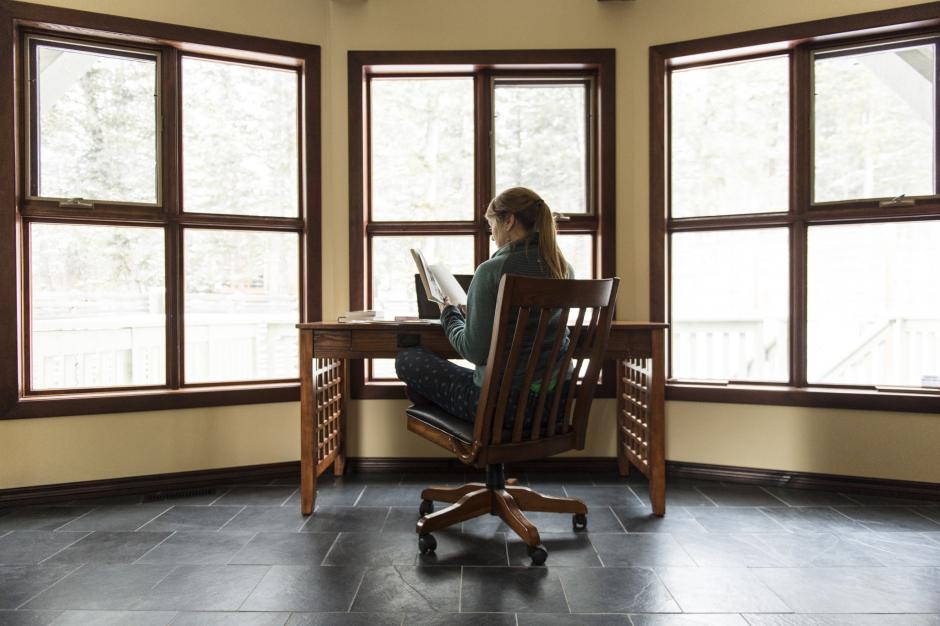 Overview
From climbing Himalayan peaks to scaling the big walls of Yosemite, participants have canoed across Canada, surfed down the coast of the Baja, cycled the Silk Road, almost perished on Mt. McKinley, and kayaked around Greenland. Their stories share themes of both isolation and comradeship, close encounters with death, and the joy of experiencing rare, remote and often threatened landscapes. In many projects the focus is as much on the transformative inner journey as it is on the physical accomplishment involved.
Since the program began in 2005, participating writers have won several international book awards, notably the Grand Prize at the Banff Mountain Film and Book Festival, the Boardman Tasker Prize in the UK and the Kekoo Naoroji Award in India. 
What does the program offer?
Six writers develop their projects with the help of two faculty editors: Marni Jackson, the award-winning journalist, author and editor and Tony Whittome, for many years an Editorial Director of Random House UK. The program provides writers with space in Banff Centre's Leighton Artists' Colony studios, set in a wooded setting adjacent to the campus.  Twice weekly workshop sessions provide useful discussion and encouragement, while writers enjoy the beauty, peace and inspiration of the spectacular Banff National Park setting. Plus, you'll have access to the Banff Mountain Film and Book Festival, the premier event for mountain and wilderness writers and enthusiasts!
Who should apply?
Mountain and Wilderness Writing is designed for emerging and established writers seeking a period of dedicated time to work on a project, in any genre, that explores mountain narratives, wilderness adventures and environmental writing. All genres— fiction, nonfiction, poetry, essay, history, biography or memoir – are encouraged to apply.
This program has welcomed participants from all over the world. Authors who have taken part in the Mountain and Wilderness Writing program have included award-winning UK climber Andy Kirkpatrick, Himalayan climber and author Freddie Wilkinson, Alpinist editor and writer Katie Ives, National Geographic Adventurer of the Year Jon Turk, Piolet d'Or winner Steve Swenson, British poet Helen Mort, author, guide and adventurer Maria Coffey, multiple book-award winner Bernadette McDonald and Canadian climbing icon Barry Blanchard.
Applications for the 2017 Mountain and Wilderness Writing program will open soon! Sign up to our contact list for announcement details.
Fees & Financial Assistance
Application Fee: $60
*Financial Aid up to approximately 70% is available for this program. If you would like to be considered, please complete the Financial Aid section when uploading your supporting materials to Slideroom.
Help fund your experience at Banff Centre. View a compiled list of national and international opportunities here. 
How to Apply
Manuscript Development
After acceptance to the program, writers are asked to submit a first draft of their proposed project, or an excerpt of it, by Monday, August 15, 2016 (recommended length: 5,000 to 10,000 words), with the option of consultation with their faculty editor prior to the deadline.
Adjudication
An adjudication panel including two Mountain and Wilderness Writing faculty editors will determine the successful applicants based on writing skill, relevant background, merit and creativity of their project, and the likelihood that the writer's work will benefit from the program.
All applicants will be notified once the adjudication process has been completed in early August.
Eligibility
Applicants will normally, but not necessarily, have published a body of work (in book-length form or substantial publication in magazines and/or anthologies) on some aspect of the mountain or wilderness experience. This can include fiction, memoir, biography, creative non-fiction, travel, or adventure writing. Project genres may include works of fiction, non-fiction, memoir, biography, or poetry on a topic in the area of mountain or wilderness culture.
Note:
All programs, faculty, dates, fees, and offers of financial assistance are subject to change. Program fee is subject to applicable taxes. Non-refundable fees and deposits will be retained upon cancellation. Any other fees are refunded at the discretion of the Banff Centre.