Mountain Photography Residency
Program Information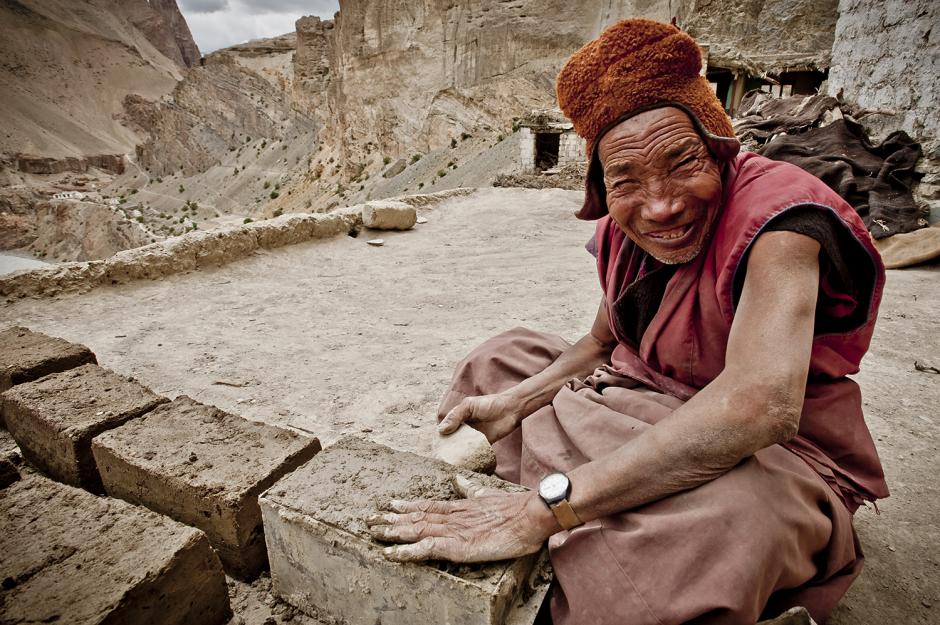 Overview
The Mountain Photography Residency provides an opportunity for photographers to learn how to tell compelling visual narratives through images. The program examines photography and its methodologies, processes, and uses when working in mountain or wilderness communities with deep ecological history, cultural history, or spiritual significance.  
Participants will explore how artistic practice can change in relation to our shifting and evolving sense of self in today's world. They will also reflect on the communities with which we identify, participate, and create – as well as the vital cultural significance of human connection through land, the outdoors, story, culture and art.
Individualized interaction with celebrated photographer Ace Kvale and guest faculty will allow participants to address aspects of the creative process, storytelling, and culture in their artistic work. The program is designed to support participants' creative process with a goal of establishing cultural and ecological accountability, responsibility, and awareness. 
What does the program offer?
The Mountain Photography Residency offers structured time for photographers, with an interest in cultural landscape and the outdoors, to create work and discuss pertinent themes related to culture and the outdoor industry. Through peer interaction, discussion groups, field work, lectures, and community visits, participants gain new ideas and insights that can be applied to creative exploration of their work and professional development.    
Photographers will receive direct mentorship on research practices and methodologies that support the creation of new work. They will also engage in critical analysis of methods of production, cultural engagement, and use of artistic work in promoting protecting communities, culture, and the environment.
Who should apply?
This program is designed for photographers exploring mountain and wilderness themes and cultivating new directions in their work, as well as experimenting with production techniques. 
We welcome applications from photographers who have an interest in documenting and protecting communities, cultures, and the environment, as well as those who are involved in shaping community transformation by amplifying marginalized stories and voices. 
Applicants should have an interest in relationship building, culture, landscape, natural history, geography, and photography, as well as a desire to create in a community of peers.
Program generously supported by:
What's Included
Your program fee includes a single bedroom on the Banff Centre campus for the duration of your program.
Get connected with other artists on campus and focus on your projects in a creative environment while we take care of the day-to-day essentials.
Using a credit-based system to dine on campus, our flexible meal plans allow you to select meals according to your own needs during your stay.
The Regular Flex meal plan includes $30 credit per day, equivalent to lunch and dinner in Vistas Dining Room.
Enjoy special artist rates for ticketed performances or complimentary access to events.
Enrich your experience and get to know other artists on campus by taking advantage of the activities and support provided by our Participant Resources team.
This program offers opportunities to showcase your work-in-progress.
Fees & Financial Assistance
Application fee: $65
*Financial Aid up to 50% of the program fee may be available
Thanks to the generous support of our sponsors, scholarships are available for this program. Let us know how financial assistance will help you participate in this program and be sure to complete the Financial Assistance section in SlideRoom to be considered.
Help fund your experience at Banff Centre! View a compiled list of national and international opportunities here.
How to Apply
Adjudication
Participants are selected by impartial adjudicators on the basis of their submitted material. In addition to artistic merit, consideration will be given to the likelihood that the artist's work will benefit from the program.
Applicants will be notified of their status as soon as adjudication is complete.
 
All programs, faculty, dates, fees, and offers of financial assistance are subject to change. Program fee is subject to applicable taxes. Non-refundable fees and deposits will be retained upon cancellation. Any other fees are refunded at the discretion of the Banff Centre. The application deadline is 11:59 p.m. Mountain Standard Time.