Learn more about Banff Centre's COVID-19 Vaccination Requirements and on-campus measures here.
Please subscribe to our mailing list to keep informed on upcoming programs.
Negotiation Skills Training - Online January 19 - 20, 2021
Program Information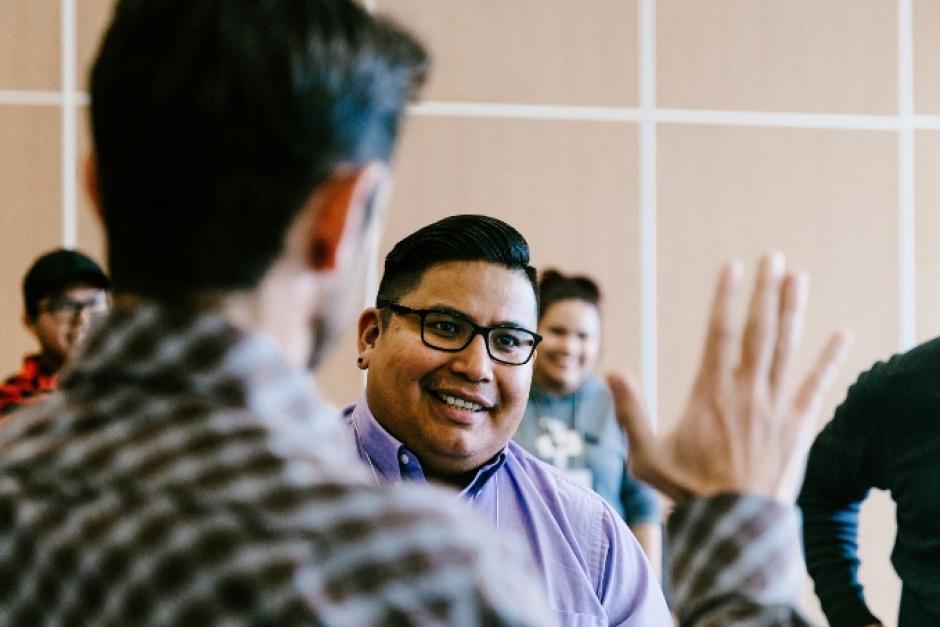 Overview
Many Indigenous communities and organizations are in negotiations, or are preparing to negotiate, on important issues such as land claims, self-governance, fiscal arrangements, natural resources, co-management agreements, and business partnerships. You will learn and practice each step in the negotiation process by using proven interest-based negotiation techniques.
What does the program offer?
Community and organizational interest and position clarification to determine your goals for the negotiation outcomes
A community and individual based approach to planning participation and support in the negotiation process
How to prepare thoroughly for your negotiations
Best practices for wise decision-making
Build your negotiating skills by participating in simulations, role-play, and improvisation
Understand the differences between interests and positions
Get expert advice on how to build strengths as a powerful negotiator
Examine the duty to consult, the Crown as negotiator, and multi-party negotiations
Improve communication skills with proven techniques to increase clarity and improve outcomes
Negotiate with a purpose
Who should register?
Indigenous leaders and managers mandated to negotiate on behalf of their communities and organizations
Government negotiators and policy advisors who want to understand the Aboriginal negotiations environment and context
Private sector parties in negotiation with First Nations and the Crown
Lawyers, consultants, and advisors to First Nations, Métis, Inuit, and government
Indigenous leaders and managers involved in negotiations with funding agencies
Staff responsible for preparing and supporting negotiations
Institutional and municipal staff
Please note, our programs are filled on a first come, first served basis. Please register early to secure a confirmation of your spot.
Itinerary
This program will be offered online through the Zoom platform. We will be using features of Zoom that would allow for break-out groups to work through the two case studies. Please expect to engage in  pre-readings and evening homework.
What's Included
Join in group seminars/workshops.
A workbook will be mailed two weeks prior to program start.
Fees & Financial Assistance
Financial Assistance
Financial Assistance may be available to subsidize some of the costs to attend your program. Applicants have to select "Yes" to the apply funding in registration, then fill out our funding form through Student Portal.
Past participants of the Negotiation Skills program can register again, however will not be eligible for funding assistance.
Banff Centre will issue official tax receipts for eligible tuition fees and financial assistance and awards as required by the Income Tax Act. You will receive a T2202 (Tuition and Enrolment Certificate) for eligible tuition fees paid and a T4A (Statement of Pension, Retirement, Annuity, and Other Income) for applicable financial assistance and awards.
How to Apply
All programs, faculty, dates, fees, and offers of financial assistance are subject to change. Program fee is subject to applicable taxes. Non-refundable fees and deposits will be retained upon cancellation. Any other fees are refunded at the discretion of the Banff Centre. The application deadline is 11:59 p.m. Mountain Standard Time.