Learn more about Banff Centre's COVID-19 Vaccination Requirements and on-campus measures here.
Please subscribe to our mailing list to keep informed on upcoming programs.
Program Information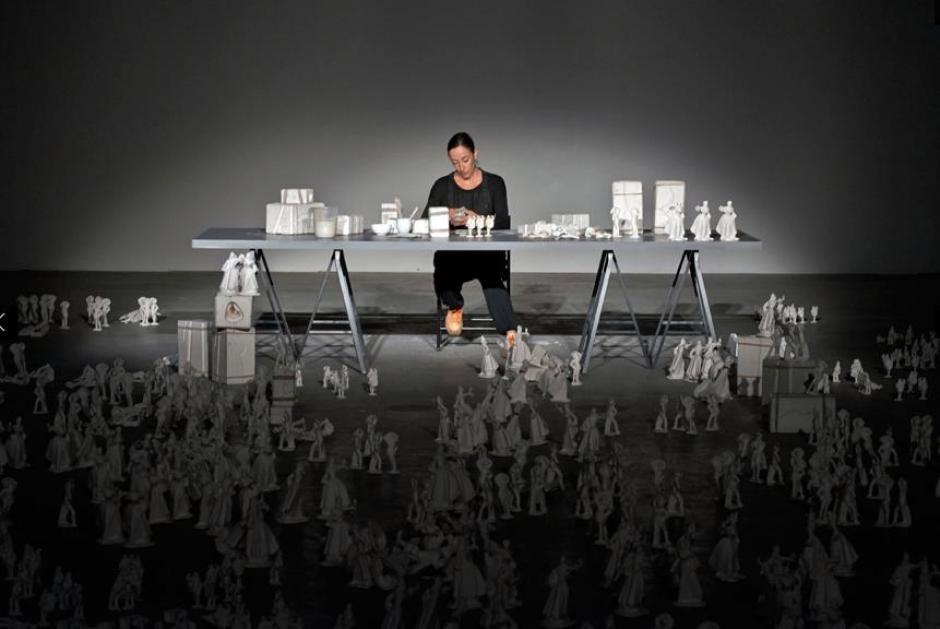 Overview
Form, function, and artisanship create points of access to art objects that are immediate, transferrable, and universal. However, art is also an impetus for activating the liminal space between artists and viewers, individuals, and communities through narrative, memory, and social engagement.  
In this residency, explore making within a methodology of reciprocity, care, and performative and participatory process. From the personal moments of creation to the hidden moments of reward to the visible moments that arise through interaction and relationships, discover how art exposes the most social yet private actions. 
Object as Catalyst asks how sculpture, ceramics, and other object-based practices might shift from what they physically represent to the effects and experiences they produce. In this program, engage in the history and discourse of performative process, social sculpture, object-hood, labour, material culture, and relational practice. 
What does the program offer?
Thematic residencies offer a structured program where visual artists, curators, and other arts professionals come together to create work and discuss pertinent themes. Through peer interaction, discussion groups, studio work, formal lectures, and studio visits from world-renowned visiting faculty, artists, and curators, participants gain new ideas and insights that can be applied to creative exploration and professional development of their work.
This program is designed for participation over the entire period. Variable dates will not be considered.
Who should apply?
This residency is open to visual artists, particularly those working in ceramics and sculpture, as well as curators and academics. Applicants should have completed formal training in visual arts or a field related to this program at the post-secondary level, and demonstrates a history of exhibitions, publications, and projects. Collectives of no more than two people are welcome to apply.
Fees & Financial Assistance
Application fee: $65 for each individual or group application.
Indigenous Applicants: $35
Individual group members must pay an additional registration fee of $35 on acceptance.
*Financial Aid up to 100% is available to cover tuition (meal plans and accommodations are not eligible).
If you would like to be considered, please complete the Financial Aid section when uploading your supporting materials.
Help fund your experience at Banff Centre. View a compiled list of national and international opportunities here.
How to Apply
Adjudication
Participants are selected by impartial adjudicators on the basis of their submitted material. In addition to artistic merit, consideration will be given to the likelihood that the artist's work will benefit from the program.  
Applicants will be notified of their status as soon as adjudication is complete, approximately eight to 10 weeks following the application deadline.
Note:All programs, faculty, dates, fees, and offers of financial assistance are subject to change. Program fee is subject to applicable taxes. Non-refundable fees and deposits will be retained upon cancellation. Any other fees are refunded at the discretion of the Banff Centre. The application deadline is 11:59 p.m. Mountain Standard Time.