Learn more about Banff Centre's COVID-19 Vaccination Requirements and on-campus measures here.
Please subscribe to our mailing list to keep informed on upcoming programs.
Opera in the 21st Century - Online
Supported by the David Spencer Endowment Encouragement Fund
Program Information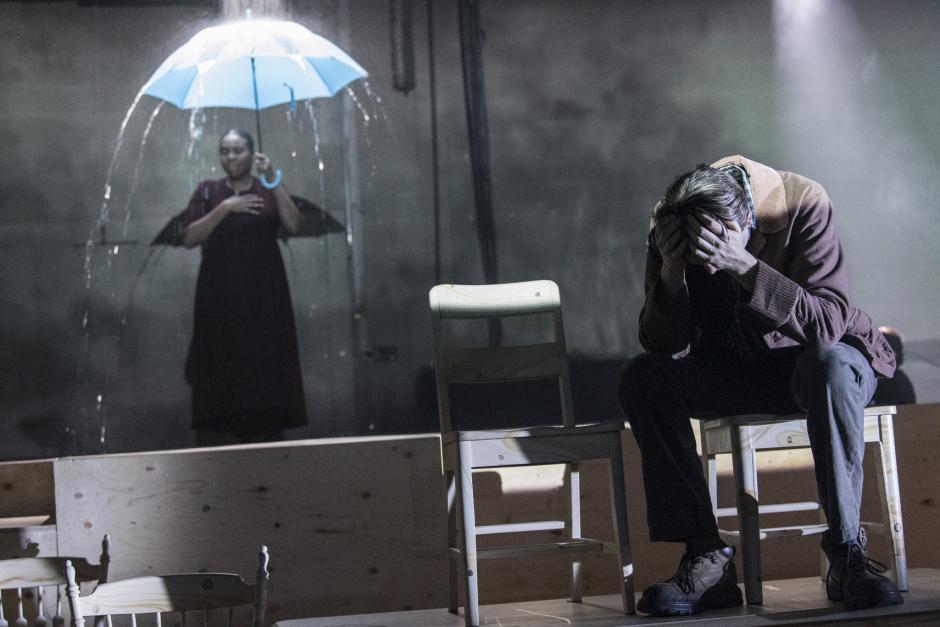 Overview
This intensive and exploratory online residency is devoted to extending practical skills and development for emerging professional performers. The program offers classes in voice, acting, cultural leadership and entrepreneurialism, online auditioning, and business with senior professionals. Extensive time will be devoted to shop-talk amid a rapidly evolving opera industry landscape that is characterized by COVID-19's global disruption, and by social change. 
Throughout the program, participants will tackle technology and work towards a project inspired from their learning, which can include a workshop of new works, and engaging with the director, conductor, and composer. Opera in the 21st Century's 2020 co-directors Karen Slack (Soprano, USA) and Ian Cusson (Composer, CAN) join director Joel Ivany (Founder, Against the Grain Theatre, Canada) and guest faculty from a variety of backgrounds and disciplines. This year's iteration of the program will place special emphasis on under-represented voices in the opera world.
What does the program offer?
There are three main questions that will be a through-line within each of the online sessions: 
Where have we been? (The past, historic structures of opera companies, decision-making, creation, the canon, Black and Indigenous work, historic Black and Indigenous inclusion in opera)
Where we are now? (The current climate of the opera world, working in the field, new questions about diversity, equity, inclusion, anti-racisim)
Where we are going? (Imagining possible futures, accountability structures, who makes decisions? Considering community engagement and community representation, etc.)
 
Through one-on-one lessons, masterclasses, discussions, and lectures participants will explore special topics that will attempt to find answers to the above questions. Some examples of these special topics are:
Staging the Canon (A director's perspective) 
De-colonized methodologies of opera creation 
Topics of opera: Staging/dramatizing trauma, challenges, pains, supports required to do this work, could the future of opera from marginalized voices examine stories of resilience?
A look at the history of Black and Indigenous opera performers 
Who tells whose stories? (Can/should a non-BIPOC person write a BIPOC opera? If so, what parameters should be in place? Who should be consulted? Can a non-Black singer sing a spiritual or Black/Indigenous art song? What about a fully-staged work?)
Representation on stage
Agency and Change -many of us feel powerless and voiceless in the massive 'industry' of opera. What are the strategies and places to have an increased say and power in this environment?
LGBTQ representation in opera (Non-binary and trans identity and experience in opera, the journey of a non-binary artist) 
Being an ally (What does ally-ship look like for non-BIPOC people?What does allyship look like within BIPOC communities? What are the challenges of lateral violence?)
Diversification of your career and life planning
Who should apply?
We invite applications from post-secondary students and emerging artists, already at an advanced level of accomplishment and with a well-documented record of artistic exploration. Artists from historically underrepresented groups are especially encouraged to apply.
Note that applicants must be available for all four online program sessions.  No partial attendance will be considered:
November 23 - December 4, 2020
February 1 - 19, 2021
May 3 - 21, 2021
July 5 - 30, 2021
Itinerary
This program consists of four intensive online sessions where participants will be expected to be available for online lessons, lectures, group discussions and masterclasses.
In between these four sessions there will be required materials to be prepared, viewed or discussed with other participants in the program.
Each week will contain two 1 hour long group sessions, four 30 minute one-on-one sessions with faculty, and potentially some online discussions and smaller interactions. Approx. 8 hours of time online per week. Additional focused work will be the responsibility of the participant.
Note that applicants must be available for all four online program sessions.  No partial attendance will be considered:
November 23-December 4, 2020
February 1-19, 2021
May 3-21, 2021
July 5-30, 2021
What's Included
Opportunities to Showcase Your Work
Fees & Financial Assistance
Application fee: $25
Fees listed cover all four online modules (8 weeks total).  These fees are subject to increase for sessions running post 1 April 2021.  Financial Aid will be awarded to cover full program fees.
How to Apply
Adjudication
Participants are selected by impartial adjudicators on the basis of their submitted material. In addition to artistic merit, consideration will be given to the likelihood that the artist's work will benefit from the program.
Applicants will be notified of their status as soon as adjudication is complete.