Program Information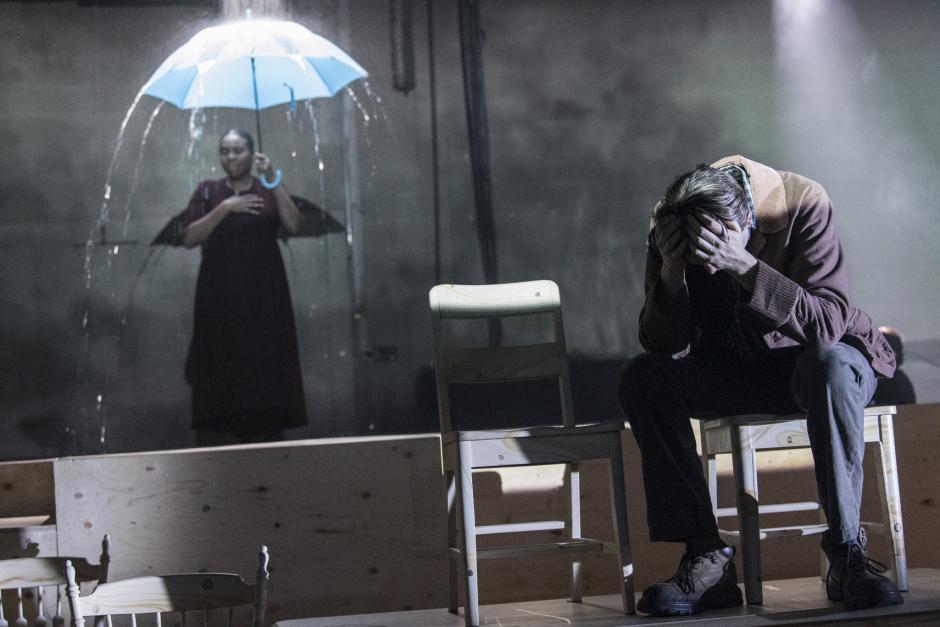 Overview
Opera in the 21st Century is a performance-based, collaborative training experience for emerging opera professionals that challenges the conventions of opera performance, production, and design. 
The residency's focus is to develop young opera professionals with the skills and experience to take them to the next level of their careers in an evolving industry. The multi-disciplinary program offers a unique opportunity to work with and learn from artists specializing in a range of areas including design, creation, composition, and production.
What does the program offer?
Opera in the 21st Century is an intensive residency devoted to practical skill extension and development for emerging professionals. The program offers classes in acting, voice, movement, and websites/resumes. Participants will leave Banff with new headshots and aria recordings.
Singers and répétiteurs will participate in workshop rehearsals and a showing of Mrs. Winslow's Soothing Syrup (a new opera inspired by the opioid crisis), written by composer Michelle DiBucci and librettist Royce Vavrek. In addition, singers et répétiteurs will engage with small opera companies developing concepts for new works. Participants will also perform together in chamber concerts including Opera Pub, community concerts, and others.
Led by Opera in the 21st Century's Artistic Director Joel Ivany, the stellar faculty is comprised of internationally recognized professionals from a variety of backgrounds and disciplines.
Who should apply?
We invite applications from post-secondary students and emerging artists, already at an advanced level of accomplishment and with a well-documented record of artistic exploration. Artists from historically underrepresented groups are especially encouraged to apply.
The program offers space for 12 singers and 2 répétiteurs.
Fees & Financial Assistance
Application fee: $65

*Financial Aid up to 100% of the program fee may be available.
Single rooms may be available upon request for an additional fee. Please contact the Office of the Registrar. 
If you would like to be considered, please complete the Financial Aid section when uploading your supporting materials to SlideRoom.
Help fund your experience at Banff Centre! View a compiled list of national and international opportunities here.
How to Apply
Audition Schedule
Live auditions will be offered in the following cities:
Toronto: January 23 and 24, 2020 
Calgary: January 27, 2020  
Vancouver: February 2, 2020 
Montreal: February 3, 2020 
Please note your preferred city of choice at the time of your application.
Audition slots fill up quickly; do not wait until the last minute to apply. 
Live Audition Requirements
Please prepare two arias. One must be in English and one in Italian, German, or French. At least one will have been composed in or after 2000. Singers must provide their own accompanist. All auditions are 15 minutes maximum. Please bring a copy of your resume.
Adjudication
Participants are selected by impartial adjudicators on the basis of their submitted material. In addition to artistic merit, consideration will be given to the likelihood that the artist's work will benefit from the program.
Applicants will be notified of their status as soon as adjudication is complete.
Note: All programs, faculty, dates, fees, and offers of financial assistance are subject to change. Program fee is subject to applicable taxes. Non-refundable fees and deposits will be retained upon cancellation. Any other fees are refunded at the discretion of the Banff Centre. The application deadline is 11:59 p.m. Mountain Standard Time.