Banff Centre completed an upgrade of the application system 21st September. If you notice any issues please contact the Admissions Office or call 403 762 6180.
We will be launching applications for Spring 2024 programs in November. You can sign up to the Newsletter to receive an alert when applications open.
Performing Arts Creation Residency | Spring 2021
Program Information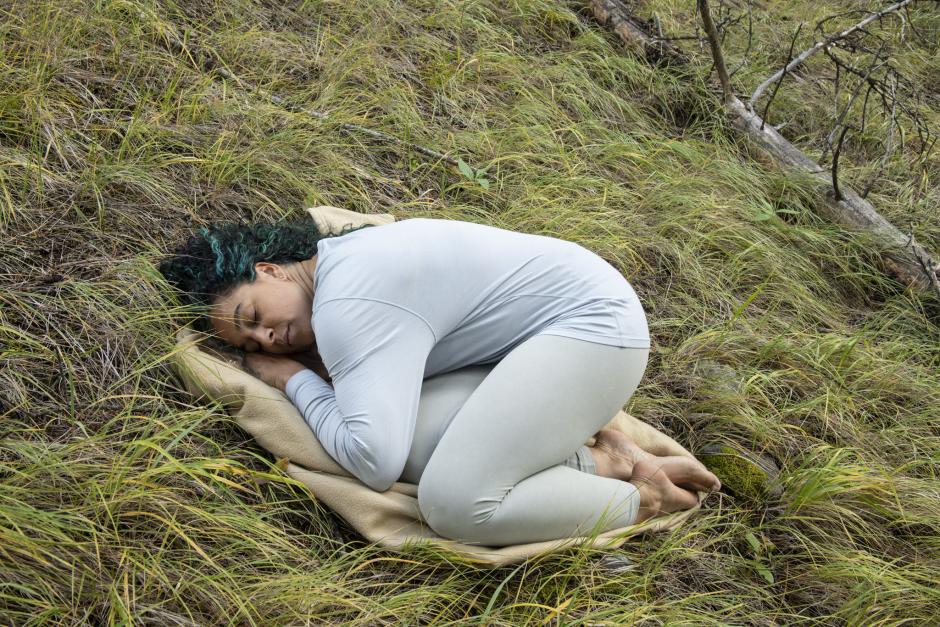 Overview
Banff Centre is committed to the commissioning, development, and production of new works in all major performance disciplines, and encourages bold collaborations across disciplines. Performing Arts residencies are designed for artists to work on the initial creation phase of a new work in one or more of our studio spaces.
Artists may stay for the entire period or for one of the two weeks. Additional dates are available in fall and winter as well as during the Dance Artist in Residence program.
What does the program offer?
This residency offers a range of work spaces and facilities depending on participants' needs and availability. Banff Centre provides limited production support for these residencies. Additional technical support may be negotiated when possible. Partial residencies may be available. 
Who should apply?
We invite project proposals from individual artists, artistic collectives, and companies of all sizes. Artists with projects at various stages of development are encouraged to apply - whether at the conceptual, creation, development, refinement, or redevelopment stage of a new work. 
Shorter residencies may be available. Please inquire for details.
Itinerary
All performing arts residencies must begin on a Monday and last for a minimum of one week to the maximum of length of the program.
Artists wishing to apply for other Banff Centre Performing Arts Residency dates must indicate their preferences in the application process. 
Fees & Financial Assistance
Application fee: $65 for individuals or groups. Individual group members must pay an additional registration fee of $35 on acceptance.
*Financial Aid up to 75% is available based on shared accommodation and regular meal plans.
Single accommodation is also available at an additional cost to the applicant. Shorter residencies may e available. Please inquire for details.
Help fund your experience at Banff Centre! View a compiled list of national and international opportunities here.
How to Apply
Group applications: the group leader must complete a single application and upload supporting materials on behalf of the whole group.
Additional Information:
If you are applying as an individual, you must complete both the online application form (including $65 processing fee) and a SlideRoom application.
If you are applying as an ensemble, the ensemble leader must complete both the online application form (including $65 processing fee) and a SlideRoom application. Please submit only one SlideRoom application per group. There will be a $35 registration fee of each member upon acceptance to the program.
Adjudication
Adjudication is based on artistic merit, the potential impact of the program on artists' practice and careers, project feasibility and the capacity of Banff Centre to help realize the project, and the project's fit with Banff Centre's values and strategic directions as described in its strategic plan. Adjudication is carried out by impartial disciplinary experts on the basis of applicants' submitted material. Banff Centre respects the need for artists to plan ahead for their visit; applicants will be notified as soon as adjudication is complete.
Note:
All programs, faculty, dates, fees, and offers of financial assistance are subject to change. Program fee is subject to applicable taxes. Non-refundable fees and deposits will be retained upon cancellation. Any other fees are refunded at the discretion of the Banff Centre.