COVID-19 Notice
Banff Centre is currently planning and delivering select programs online and in person.
To be the first to hear about 2021 programs, subscribe to our mailing list. 
Learn how Banff Centre is thoughtfully and purposefully moving through the COVID-19 pandemic.
We are also pleased to roll out our new student system and application experience. If you have any questions or feedback, please contact Admissions@banffcentre.ca.
Pianist-Composer Collaborative
Program Information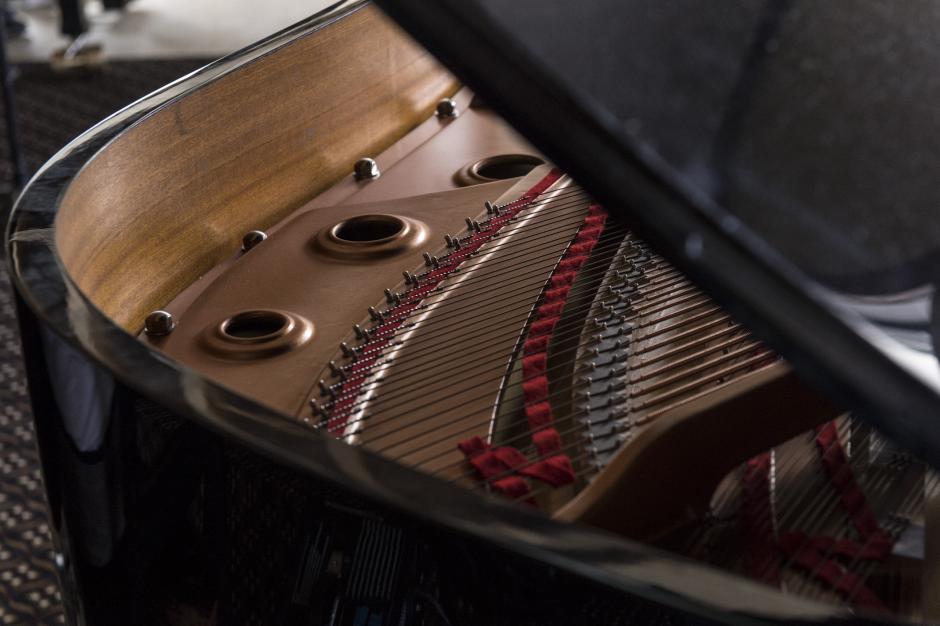 Overview
Summer classical music programs at Banff Centre are committed to the Creation of new music, the Refinement of traditional and contemporary practices, and the Amplification of our music into the public space by means of reflection and conversation. This Creation, Refinement, and Amplification is referred to as ARC. Faculty and participants will explore ARC, these three vital and inseparable aspects of music-making, to become whole musicians: creative, skilled and living fully in the changing world we share.  This work together will take place everywhere, from informal conversations on the slopes of Mount Norquay, in master classes and rehearsals, and in formal concert productions, presented side-by-side with faculty, that are intended for the general public.  Along the way, the programs will seek rich encounters between composers and performers, scholars and practitioners; with writers, dancers, naturalists, and audience members.
Pianist-Composer Collaborative investigates seminal repertory for piano and percussion and features a mixture of the traditional, the modern, and the genre-smashing. 
What does the program offer?
Overlapping with the Roots and Rhizomes Percussion Residency and An Improviser's View of Notated Music, the Pianist-Composer Collaborative program features ground-breaking Canadian pianists Winston Choi and Vicky Chow, the dazzling improvising New York duo of Craig Taborn and Cory Smythe, the extraordinary British pianist Nicolas Hodges and, the ever-inventive pianist/toy pianist Phyllis Chen. 
In this program, particular attention will be paid to the close relationship between pianist and composer, a rapport spanning centuries, and the fluid roles of creation, improvisation, curation, and collaboration.  The sensational Canadian multi-media artist Remy Siu will be resident faculty composer in this program.
Banff Centre's five Summer Classical Music Programs offer lessons, daily faculty-led seminars, informal conversations, rehearsals, hikes, public performances, and more. All programs include cross-disciplinary collaborations with other Banff Centre artists and programs to influence the development and interpretation of new work. Programming will create rich collaborative relationships and stimulate intense experiences in music-making. 
Who should apply?

Pianist-Composer Collaborative welcomes applications from pianists and composers who wish to explore the repertoire for piano and percussion and those interested in collaborating to create new works for the piano.  Programming is designed for musicians who deal with both improvised and notated practice. 
Spanning eight weeks starting in June 2017, a series of five Summer Classical Music Programs are designed for musicians with active careers in the performance, creation and presentation of classical music. Participants should have evidence of an emerging or established career supported by an active performing and recording history. 
Programs are open to individual participants, pre-formed groups, and composers from around the world. Residency lengths are two weeks. Upon special request shorter residencies are possible. Artists are encouraged to apply to more than one program.
If you are interested in applying for two or more modules, please apply on this page. You only need to apply once to be considered for two or more of the programs.
Fees & Financial Assistance
Application fee: $65 for each individual or group application. Group members must pay an additional registration fee of $35 on acceptance.


Financial Aid up to 100% is available to cover tuition and meal plan (accommodations are not eligible for scholarship).
If you would like to be considered, please complete the Financial Aid section when uploading your supporting materials to SlideRoom. 

Help fund your experience at Banff Centre. View a compiled list of national and international opportunities here.
*Subject to availability
How to Apply
If you are interested in applying for two or more modules, please apply on this page. You only need to apply once to be considered for two or more of the programs.
If you are applying an an individual, you must complete both the online application form (including $65 processing fee) and a SlideRoom application.
If you are applying as an ensemble, the ensemble leader must complete both the online application form (including $65 processing fee) and a SlideRoom application. Please submit only one SlideRoom application per group. There will be a $35 registration fee for each member upon acceptance to the program.
Adjudication
Participants are selected by impartial adjudicators on the basis of their submitted material. In addition to artistic merit, consideration will be given to the likelihood that the artist's work will benefit from the program.
Applicants will be notified of their status as soon as adjudication is complete. 
Eligibility
Participants must be at least 18 years of age. 
Note:
All programs, faculty, dates, fees, and offers of financial assistance are subject to change. Program fee is subject to applicable taxes. Non-refundable fees and deposits will be retained upon cancellation. Any other fees are refunded at the discretion of the Banff Centre.