Banff Centre completed an upgrade of the application system 21st September. If you notice any issues please contact the Admissions Office or call 403 762 6180.
We will be launching applications for Spring 2024 programs in November. You can sign up to the Newsletter to receive an alert when applications open.
Poetry, Politics, and Embodiment - Fall 2021
Literary Arts Fall Thematic | Online
Program Information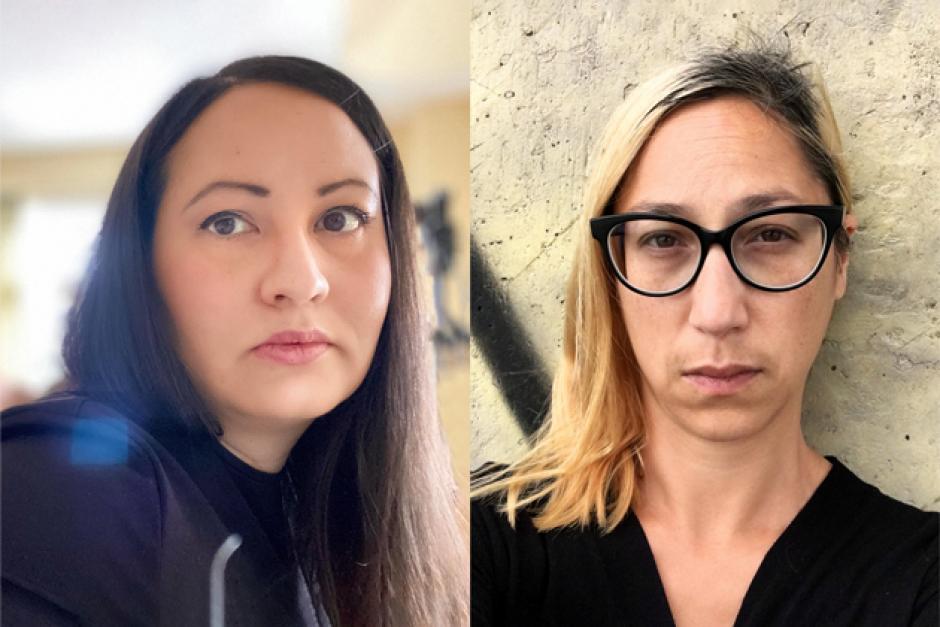 Overview
If, as is understood by the faculty, much of the anxiety about contemporary poetry can be described as an identity crisis — if it is a struggle between the old and the new cast as one having to do with voice, theme, and tradition — then who can inherit the future of poetry is cut along gendered and racialized lines.
We begin from the supposition that poetry is a radical refutation of the world-as-it-is, and as such, is and has been the province of minoritized peoples.
We will think together about poetry as a vehicle of liberation and protest; about subjectivity and embodiment as poetry's context; and about how race, gender, class, sexuality, and ability pressurize aesthetic categories.
What does the program offer?
This residency offers space to think, talk, and write about poetry and about the "I" and "we" of poems; about confronting inheritance and tradition with the concomitant aims of justice and revolution for the marginalized. Emphasis will be placed on witness and testimony - with considerations for safety for speakers of difficult truths — as well as politics and cultural criticism as key modalities of today's poetic impulse. Through faculty talks, online discussions, and one-on-one consultations, residents will concentrate on the writing of poems and the theoretical, embodied, and experiential foundations which make writing possible in the first place.
This 7-day online residency provides thematic teaching from faculty members, Q&A sessions and one-on-one workshopping. 
Instructors will discuss ideas, experiences, and obstacles that participants may be encountering with their writing across genre.
Who should apply? 
Poets who are exploring themes of self and subjectivity in their writing are encouraged to apply. This program is an ideal fit for poets who are exploring identity; the grammar of identity, gender, race, class, sexuality, and ability; the self and the collective; the poetry of the body; poetry as protest and activism against colonialism and the carceral state.
This program welcomes applications from all backgrounds, gender identities, and expressions.
Please note that this program only accepts projects that are being written in English.
Itinerary
On-line lectures and workshops with embedded Q&A sessions; 1-on-1 sessions with faculty.
Schedule (all times MDT and to be confirmed)
October 16, 2021 1:00-2:00 MDT: Welcome & Orientation session
October 17, 2021 1:00-4:00 MDT – Faculty talks & Q&A sessions
October 18-21, 2021 – One-on-one sessions between faculty and participants (independently scheduled over zoom)
October 22, 2021  1:00-2:00 MDT – Roundtable and closing session 
 
What's Included
Log in to online lectures.
Join in group seminars/workshops.
One on one online session with faculty
Fees & Financial Assistance
Application fee: $65 ($35 for applicants who identify as Indigenous)
Please note that as of September 1, our application fee reverted to the pre-pandemic level of $65. Applications received on or before 31st August will be charged at $25. Application fees are not refundable.
*Financial Aid of 100% of the program fee is available for this program. 
If you would like to be considered, please complete the Financial Aid section when uploading your supporting materials to SlideRoom.
Banff Centre will issue official tax receipts for eligible tuition fees and financial assistance and awards as required by the Income Tax Act. You will receive a T2202 (Tuition and Enrolment Certificate) for eligible tuition fees paid and a T4A (Statement of Pension, Retirement, Annuity, and Other Income) for applicable financial assistance and awards.
How to Apply
Adjudication
Participants are selected by impartial adjudicators on the basis of their submitted material. In addition to artistic merit, consideration will be given to the likelihood that the artist's work will benefit from the program.  
Applicants will be notified of their status as soon as adjudication is complete.
Eligibility
This program is not open to applicants who have taken part in a Banff Centre residency in the last year, nor to current faculty members of any other Banff Centre programming.
All programs, faculty, dates, fees, and offers of financial assistance are subject to change. Program fee is subject to applicable taxes. Non-refundable fees and deposits will be retained upon cancellation. Any other fees are refunded at the discretion of the Banff Centre. The application deadline is 11:59 p.m. Mountain Standard Time.