Applications are now open for Spring/Summer 2024 programs. For Fall 2024 progams onwards you can sign up to the Newsletter to receive an alert when applications open.
The Application and Payment systems will be closed from the 20th December to 3rd January as part of the Institutional Holiday Closure. SlideRoom will remain open for portfolio submissions.
Questions please contact the Admissions Office or call 403 762 6180.
Poetry, Politics, and Embodiment
Program Information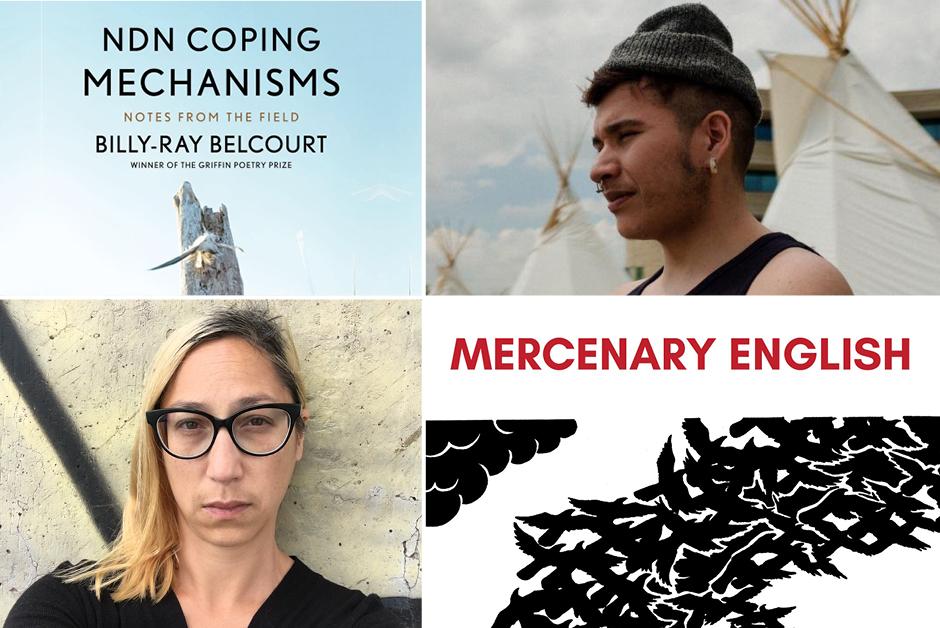 Overview
If, as is understood by the faculty, much of the anxiety about contemporary poetry can be described as an identity crisis — if it is a struggle between the old and the new cast as one having to do with voice, theme, and tradition — then who can inherit the future of poetry is cut along gendered and racialized lines.
We begin from the supposition that poetry is a radical refutation of the world-as-it-is, and as such, is and has been the province of minoritized peoples.
We will spend two weeks thinking together about poetry as a vehicle of liberation and protest; about subjectivity and embodiment as poetry's context; and about how race, gender, class, sexuality, and ability pressurize aesthetic categories.
What does the program offer?
This residency offers space to think, theorize, and write about the grammatical; about the "I" and "we" of poems; about breaking from inheritance and tradition in the name of justice, revenge, and revolution for the marginalized. Emphasis will be placed on witness and testimony as well as politics and cultural criticism as key modalities of today's poetic impulse. 
We will concentrate as much on the writing of poems as the theoretical foundation that makes the writing possible in the first place. Think Dionne Brand's left-handed pages in The Blue Clerk. Think the statues of the architects of colonialism doused in red paint. Think of a poetry reading on the rez where everyone is a poet and nothing feeds into the engines of publicity.
Who should apply? 
Poets who are exploring themes of self and subjectivity in their writing are encouraged to apply. This program is an ideal fit for poets who are exploring identity; the grammar of identity, gender, race, class, sexuality, and ability; the individual and collective; contemporary poetry; poetry as protest and activism; and the effects of state-sanctioned oppression on art. 
Accepted applicants will receive a reading list in advance of the program and may be asked to submit a sample of pages/poems from their works in progress. These details will be shared with accepted applicants shortly after the adjudication and confirmation process has been completed.  
What's Included
Your program fee includes a single bedroom on the Banff Centre campus for the duration of your program.
Get connected with other artists on campus and focus on your projects in a creative environment while we take care of the day-to-day essentials.
Using a credit-based system to dine on campus, our flexible meal plans allow you to select meals according to your own needs during your stay.
The Regular Flex meal plan includes $30 credit per day, equivalent to lunch and dinner in Vistas Dining Room.
Enjoy special artist rates for ticketed performances or complimentary access to events.
Enrich your experience and get to know other artists on campus by taking advantage of the activities and support provided by our Participant Resources team.
Fees & Financial Assistance
Application fee: $65
*Financial Aid up to approximately 50% is available for this program. 
If you would like to be considered, please complete the Financial Aid section when uploading your supporting materials to SlideRoom.
Help fund your experience at Banff Centre! View a compiled list of external national and international opportunities here.
How to Apply
Adjudication
Participants are selected by impartial adjudicators on the basis of their submitted material. In addition to artistic merit, consideration will be given to the likelihood that the artist's work will benefit from the program.  
Applicants will be notified of their status as soon as adjudication is complete.
All programs, faculty, dates, fees, and offers of financial assistance are subject to change. Program fee is subject to applicable taxes. Non-refundable fees and deposits will be retained upon cancellation. Any other fees are refunded at the discretion of the Banff Centre. The application deadline is 11:59 p.m. Mountain Standard Time.