Positive Deviants
The Banff Fellowship for Systems Change
Program Information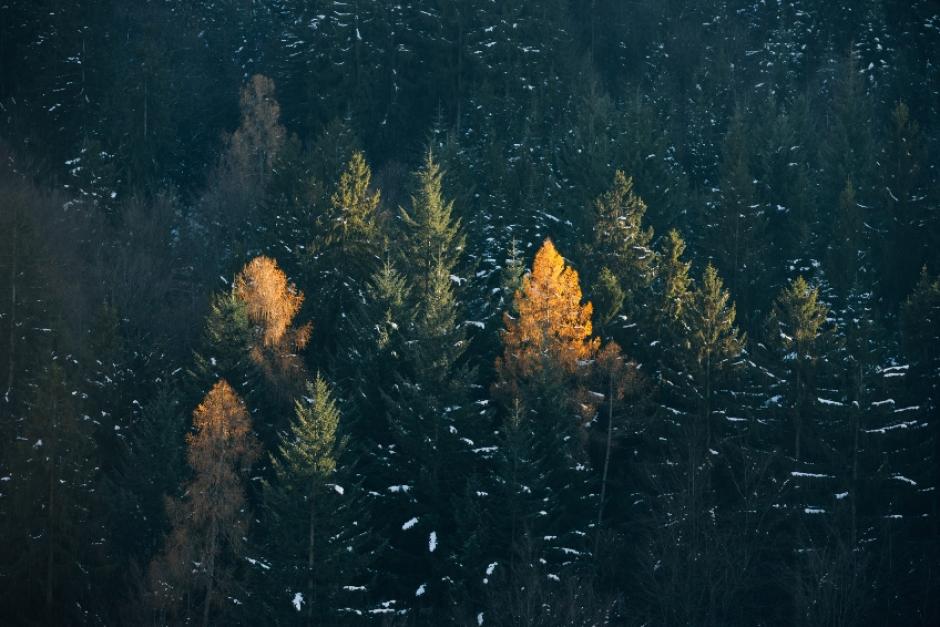 *Please note, Positive Deviants and other Systems Leadership Programs are now being offered by The Wolf Willow Institute, in collaboration with Banff Centre. Please visit their website to learn more.
Overview
"In any community there are people whose uncommon but successful behaviors or strategies enable them to find better solutions to a problem than their peers, despite facing similar challenges and having no extra resources or knowledge than their peers. These individuals are referred to as positive deviants"  –  Rebecca Tuhus-Dubrow
Positive Deviants is an uncommon fellowship dedicated to systems artistry for social impact.
These are turbulent times. We find ourselves at a threshold of unparalleled complexity and opportunity. A moment of great peril and potential. Established institutions and systems of all kinds are unravelling before our eyes. New patterns are urgently required if we are to collectively flourish – to live sustainably with each other and the natural world on which we depend. 
Positive Deviants is a fellowship that takes place over eighteen months, consisting of six learning retreats and a steady rhythm of personal coaching, systems mentoring, online content and ongoing practice. It is a community of practitioners who understand that multiple ways of knowing, doing and being are necessary to guide systems transition, and that social and self-awareness are required in equal measure. It is a cadre of dedicated changemakers who know that how we participate in this moment matters. 
Positive Deviants is a fellowship for people who really want to change the story. 
What does the program offer?
New Leadership for Systems Transition
The Fellowship is intended to cultivate the skillful leadership required for guiding systems transition and fostering enduring change. The learning outcomes and program design have been influenced by recent research that identified common factors shared by profoundly transformative social innovators across a broad range of impactful systems change initiatives. 
These factors have been built into the Fellowship Learning Outcomes which are grouped into four clusters:
Seeing Systems: Becoming a Systems Seer
Participants will cultivate the perspective needed to 'see' the invisible patterns and possibilities alive within complex systems, to identify opportunities for influence and leverage, and to anchor their work in a place of radical curiosity.
Guiding Transition: The Art of Skillful Systems Shaping 
Participants will practice drawing from multiple traditions and ways of knowing to hone their capacity for impactful, skillful and creative systems intervention. 
Moving with Awareness: Awakening the Conscious Practitioner
Participants will cultivate the 'inner' conditions that allow them to move with greater freedom, purpose, and awareness in the midst of uncertainty and hyper-complexity.
Connecting Consciously: Tending the Web of Relatedness
Participants will cultivate their capacity to live from a heart-centred place of connection, to engage power and conflict generatively, to think and act like a movement, and to convene wisely.
Who should apply? 
Are you serious about changing the story related to an issue of critical concern in Canada? Positive Deviants is designed for dedicated changemakers from any sector who want to deepen their capacity for influencing whole systems and whose work holds the potential for significant impact.
Applicants will have a long-term commitment to cultivating the skills and personal qualities needed in complex change processes. The program offers a limited number of places, each with a full scholarship, for changemakers who are likely to have learned some of their most important lessons outside formal education -- whether it be on the streets or on the land, caring for another, through lived experience of marginalization, as an entrepreneur making waves, or as an intrapreneur working quietly behind the scenes in their organization. It's not important whether you identify as a social innovator, a complexity leader, or any other label but that one way or another you've been working for change most of your life. If you look through the qualities described in the Program Brochure and recognize important parts of yourself, then we would encourage you to apply.
We particularly welcome applications from those trusted by and innovating within /across diverse contexts, especially within BIPOC (Black, Indigenous and People of Colour) communities and others working towards an inclusive future.
Program Partnerships
The Systems Fellowship features an emerging partnership with Turtle Island Institute, an Indigenous-led 'think and do tank' and teaching lodge which works to integrate Gikendaasowin (traditional Anishinaabe ways of knowing) with social innovation and systems thinking, theory, and concepts. 
The fellowship is made possible with generous support of all kinds from the Suncor Energy Foundation.
Banff Centre Leadership programs are developed with support from the Peter Lougheed Leadership Initiative.
How to Apply
The application process consists of three phases which will be conducted over a period of several weeks. Detailed instructions will be provided to successful applicants who will be invited to participate in Phase II and Phase III. 
Phase I
Program Acknowledgement:
Confirm you have reviewed the program information and understand the core elements and that you are able to fulfill the time commitment and travel requirements.
Expression of Interest:
Provide responses to the following questions (maximum of 200 words per response):
Core purpose/calling: Do you experience a sense of 'purpose' or 'calling'? If so, how would you describe it? What are you really here to do/be?
Impact: What kind of impact are you looking to make? Feel free to be both specific and general.
Community: Who (or what) is your work in service to? Another way to express this might be 'if your work doesn't ultimately make life better for X, it will have been futile.'
How are you trying to create or catalyze impact? What has been a primary method and entry point for you? 
How do you describe your work and what's a central question you are holding about it?
How is your work really about systems rather than projects or programs? How are you thinking and acting from a systems lens rather than other forms of intervention?

How have you come to understand the relevance of your own 'internal' state in order to make progress in your work for change?  Name one or more personal "edges" (internal potentials/challenges) that you know you need to work on

Why is now the right time for you to join an 18-month program explicitly focused on linking inner work and social impact?
Why this fellowship? What personal goals or outcomes are you seeking? What would make it truly worthwhile for you?
 
Phase II
Provide a three-part portfolio of work that demonstrates creative action, potential for impact, and coherence of concern. Portfolios can be submitted as PDF or Word documents and may include text, web links, and imagery, (e.g., screen shots, personal or stock photography, illustrations, artwork, icons, graphics, mind maps, word clouds etc.). Maximum length 3000 words/15 pages total.
Short-listed candidates from Phase I will be invited to participate in this phase. 
Phase III
At this stage, we are interested in learning more about you both as an individual and as someone embedded in a web of relationships. This stage involves one or more interviews and references from a number of people in your network.
Short-listed candidates from Phase II will be invited to participate in this phase. 
Adjudication
Participant submissions are reviewed by an impartial review panel and final selection is made on the on the basis of their submitted materials along with participant interviews and references. Consideration will be given to the likelihood that the participants will benefit from the program at this time and the potential for their work to have positive social impact. All applicants will be notified of the status of their application immediately following the selection process.
All programs, faculty, dates, fees, and offers of financial assistance are subject to change. Program fee is subject to applicable taxes. Non-refundable fees and deposits will be retained upon cancellation. Any other fees are refunded at the discretion of the Banff Centre. The application deadline is 11:59 p.m. Mountain Standard Time.
Contact the Registrar

For questions on preparing your application, please contact the Office of the Registrar: