Learn more about Banff Centre's COVID-19 Vaccination Requirements and on-campus measures here.
Please subscribe to our mailing list to keep informed on upcoming programs.
Project Management for Indigenous Organizations - Online
Program Information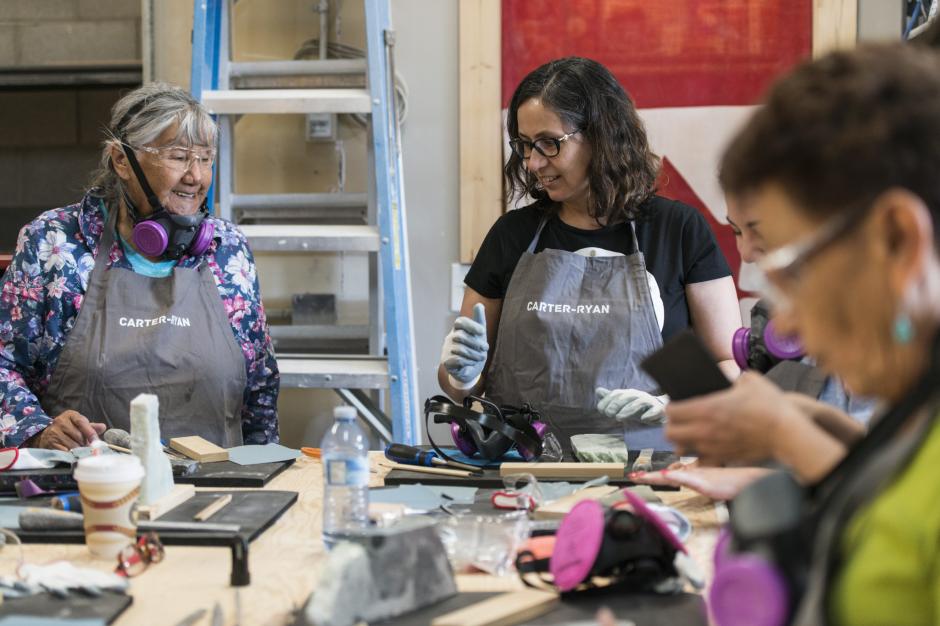 This first iteration of the online program is by invitation only. We are inviting the participants from the COVID impacted programming to join us. 
If you would like to be notified when the next version opens for recruitment please sign up to our Newsletter or email leadership@banffcentre.ca
Overview
Project Management is an essential results-oriented management function of modern organizations, institutions, and communities—large and small. Understanding, proposing, and establishing a professional project management environment is critical to program and project funding development.  
This program helps translate the language of project management into the systems and worldview of Indigenous wisdom, so that we can find a common understanding between the theory and the application of it in our communities.
Adopting standardized project management processes, techniques, and tools greatly increases the capacity to ensure successful projects. Beyond the best-practices aspects of project management, this program explores developing your project management knowledge and skills in the context of Indigenous Wise Practices. Learn to effectively lead projects to deliver the expected outcomes, on scope, on time, and on budget. 
What does this program offer?
This program will explore project management from a variety of perspectives that include:
What is project management and why is it so important?
The link between strategic planning and project management
Understanding the difference between project management and operational management
Understanding  the life cycle of a project and the work required of project managers in each phase of a project from project initiation to close-out
Project management fundamentals, processes, techniques, and tools
The project management Triple Constraint
Project management technology applications (desktop and web-based)
Defining Wise Practices
Exploring an Indigenous Worldview to project management language and concepts
Establishing an Indigenous Wise Practices Approach to project management
Building the foundations to apply the Wise Practices approach to project management back in your communities
Project management planning techniques through a practical  business case exercise and note individual reflections on this exercise
Change Management and Performance Management
Implementing project management in your world: Where to start?
Who should register?
This program is an ideal fit for those who are responsible for developing, leading, and managing projects in, or with, Indigenous communities and organizations— at all levels.  The program will benefit anyone from Indigenous communities, government, industry, not-for-profits, and boards. 
While an asset, no previous project management experience is required.  The program would also benefit those seeking to understand project management in general to introduce project management practices into their organization or community, such as: Chiefs and Councilors, Nation Administrators, and portfolio Directors.
Itinerary
You can expect the minimum time investement to be 3-5 hours of involvement per week as a participant, with various scheduled times, group work, and then independent exercises throughout each week. 
What's Included
Join in group seminars/workshops.
All materials will be mailed to particpants 2 weeks prior to start of the program. 
Fees & Financial Assistance
*Financial Aid of 100% of the program fee is available for this program on completion of the Financial Aid form.
How to Apply
All programs, faculty, dates, fees, and offers of financial assistance are subject to change. Program fee is subject to applicable taxes. Non-refundable fees and deposits will be retained upon cancellation. Any other fees are refunded at the discretion of the Banff Centre. The application deadline is 11:59 p.m. Mountain Standard Time.
Contact us

For more information please contact: