Projection Technologist Practicum
Performing Arts - Theatre
Program Information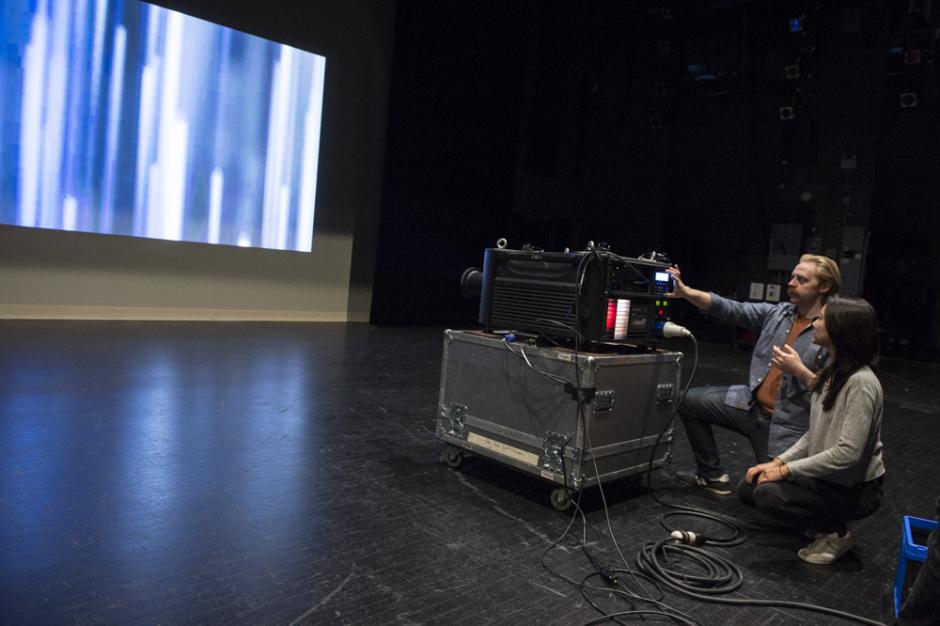 Overview
Throughout the summer, practicum participants will implement video equipment in support of Banff Centre's Performing Arts residency programs. Participants will facilitate the video needs of the Performing Arts department under the supervision of a faculty mentor. 
The program also offers exposure to other multimedia disciplines at Banff Centre including 2D and 3D animation, VR, augmented reality, and interactivity for live performance. 
What does the program offer?
This practicum program provides hands-on experience with large scale video equipment in a fast paced, professional environment. Participants will have to manage time and resources to best support the performances and workshops occurring on campus. Participants will gain experience in both technical system design and resource management.
Who should apply?
Applicants should have a working knowledge of video systems including projectors and displays, as well as experience in the technical side of live performance either as a technician or manager.
Accepted applicants will need to bring the following items to the program:
Logo-free show blacks

CSA apporved Steel-toed shoes or boots

Flashlight or headlamp

Adjustable wrench

Intel or AMD based laptop with a minimum of 8GB of ram and 128GB internal storage

Access to the Adobe Creative Suite and Autocad/Vectorworks would be considered an asset
What's Included
You are eligible for Banff Centre housing (based on availability). You are responsible for your own room and board costs. Current rates for Banff Centre accommodation are $8.06 / day (shared) or $16.12 / day (single) and will be deducted from the living allowance.
As space is extremely limited, Banff Centre housing is available for practicum participants only. 
You will receive a living allowance of $61 per day.
Note that financial assistance and stipend awards are considered taxable income for Revenue Canada.  
Enjoy special artist rates for ticketed performances or complimentary access to events.
Enrich your experience and get to know other artists on campus by taking advantage of the activities and support provided by our Participant Resources team.
Fees & Financial Assistance
Application fee: $65
*The weekly program fee is covered 100% by financial assistance.
You will also receive a daily living allowance while part of the program (see What's Included for more information).
How to Apply
Start dates for this program may be flexible. Please note your availability in your personal statement. 
Adjudication
Participants are selected by impartial adjudicators on the basis of their submitted material. In addition to technical merit, consideration will be given to the likelihood that the technician's career will benefit from the program.
Applicants will be notified of their status as soon as adjudication is complete.
Eligibility
International applicants: Government of Canada international visitor visa regulations limit participation to no longer than six months.
All programs, faculty, dates, fees, and offers of financial assistance are subject to change. Program fee is subject to applicable taxes. Non-refundable fees and deposits will be retained upon cancellation. Any other fees are refunded at the discretion of the Banff Centre. The application deadline is 11:59 p.m. Mountain Standard Time.