An interdisciplinary residency with a music focus
Program Information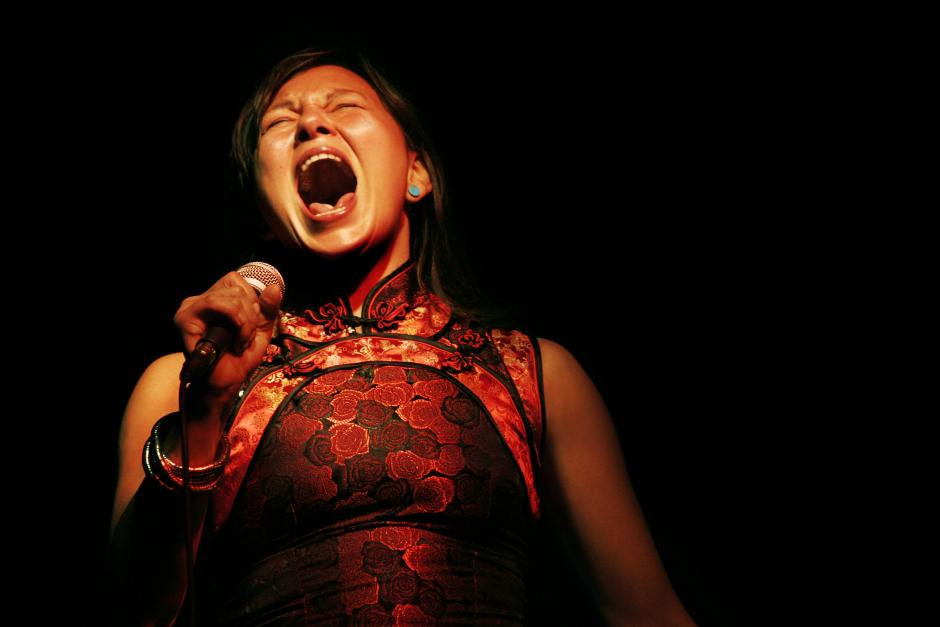 Overview
Re(Claim) is an interdisciplinary music program in which Indigenous artists 'reclaim' the era of silent films, moving and still images made about Indigenous peoples. Through live performance, music creation, composition, song, spoken word, dance, film and photography, this new program subverts the gaze behind the camera and brings a fresh voice to an era of silence.
Short compositions/creations will be created for silent film and will be performed at Banff Centre at the conclusion of the residency.
What does the program offer?

Participants will work with faculty and peers in a highly collaborative setting to:  
Create music and score for film and hybrid forms either through notation and/or through improvisation, specifically silent films made about Indigenous peoples;
Learn more about the era of silent films;
Develop improvisational skills as artists;
Build a strong foundation of collaboration;
Explore integrated and organic approaches to collaboration and composition in-studio and for live performance.  
Who should apply?

We welcome Canadian and international Indigenous artists from diverse music genres and performance backgrounds to apply.

Applicants should have a strong background in music creation, composition, and/or performance. 

Applicants should be open to a highly collaborative process that integrates interdisciplinary and experimental approaches to creation and scoring for film and/or new media. 
Enrollment is limited to 8-10 participants.
Fees & Financial Assistance
Application fee: $35
*Significant financial assistance is available for this program. 

Artists accepted to the program will receive 100% scholarship to cover the program fee including tuition, single room, and meal plan at The Banff Centre. Travel to/from The Banff Centre will be the responsibility of each artist.
How to Apply
Adjudication
Participants are selected by impartial adjudicators on the basis of their submitted material. In addition to artistic merit, consideration will be given to an applicant's work ethic, professionalism, and ability to contribute to the program. 
Applicants will be notified of their status as soon as adjudication is complete. 
Eligibility
Applicants must be of Indigenous descent and 18 years of age or older.
International and Canadian Indigenous artists are welcome to apply.
Applicants must have at least three years' experience in their respective artistic fields.
Note:
All programs, faculty, dates, fees, and offers of financial assistance are subject to change. Program fee subject to applicable taxes. Non-refundable fees and deposits will be retained upon cancellation. Any other fees are refunded at the discretion of the Banff Centre.  Fees are in Canadian dollars unless stated otherwise.