On-Campus Programs between January and March 2021 will be either canceled or shifted online. Participants who applied to in-person programs will be contacted directly. Programming that had been planned for online delivery will continue as anticipated.
---
To hear about upcoming online programs, subscribe to our mailing list.  We are pleased to roll out our new student system and application experience. If you have any questions or feedback, please contact admissions@banffcentre.ca.
Set and Costume Design Practicum
Program Information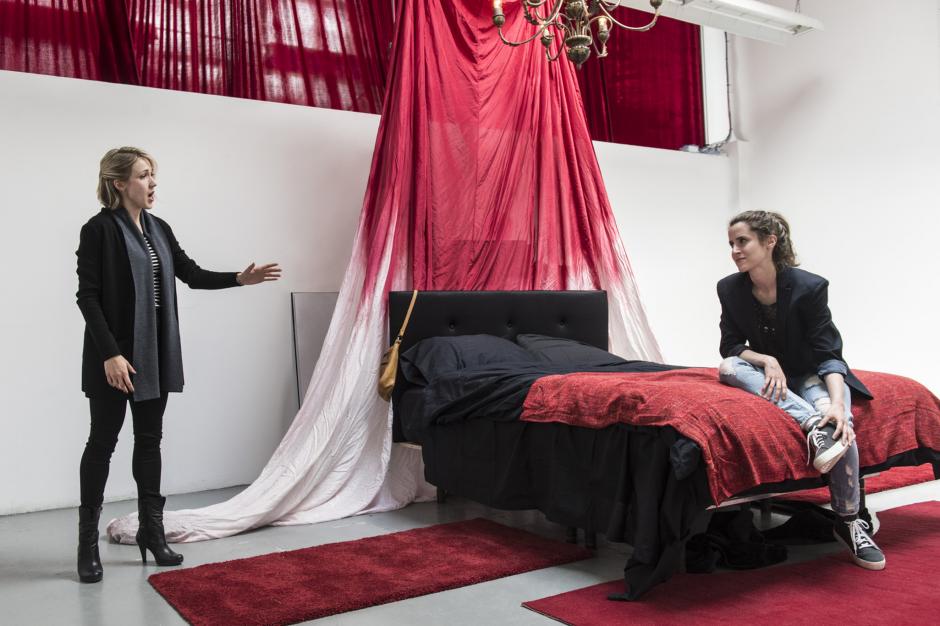 Overview
Practicum participants will learn under the direction of faculty costume and set designers for Banff Centre's Opera in the 21st Century production of No One's Safe, a site-specific opera. Whenever possible, participants will be involved with projects from conception through to completion. 
What does the program offer?
The nature of the designer/participant relationship promotes professional development according to the individual's goals, objectives, expectations, and experience. Responsibilities are determined by a participant's initiative and the nature and demands of the productions. Participants will work closely with the costume and set designer in the implementation of design for the performance.
Some pre-season video calls and email interactions may be offered depending on the design/production schedule.
Who should apply?
Ideal applicants will have completed formal theatre technical training at an accredited institution or have equivalent work experience and a passionate interest in the entertainment industry. 
This program is an ideal fit for aspiring professionals looking to gain experience in costume and set design. Applicants will have a creative ability demonstrated through their past work in design, with a willingness to learn through curiosity and receptiveness.
What's Included
You are eligible for Banff Centre housing (based on availability). You are responsible for your own room and board costs. Current rates for Banff Centre accommodation are $8.06 / day (shared) or $16.12 / day (single) and will be deducted from the living allowance.
As space is extremely limited, Banff Centre housing is available for practicum participants only. 
You will receive a living allowance of $61 per day.
Note that financial assistance and stipend awards are considered taxable income for Revenue Canada.  
Enjoy special artist rates for ticketed performances or complimentary access to events.
Enrich your experience and get to know other artists on campus by taking advantage of the activities and support provided by our Participant Resources team.
Fees & Financial Assistance
Application fee: $65
*The weekly program fee is covered 100% by financial assistance.
You will also receive a daily living allowance while part of the program (see What's Included for more information).
How to Apply
Adjudication
Participants are selected by impartial adjudicators on the basis of their submitted material. In addition to technical merit, consideration will be given to the likelihood that the technician's career will benefit from the program. 
Applicants will be notified of their status as soon as adjudication is complete.
Eligibility
International applicants: Government of Canada international visitor visa regulations limit participation to no longer than 6 months.
All programs, faculty, dates, fees, and offers of financial assistance are subject to change. Program fee is subject to applicable taxes. Non-refundable fees and deposits will be retained upon cancellation. Any other fees are refunded at the discretion of the Banff Centre. The application deadline is 11:59 p.m. Mountain Standard Time.