Singer-Songwriter Residency
Program Information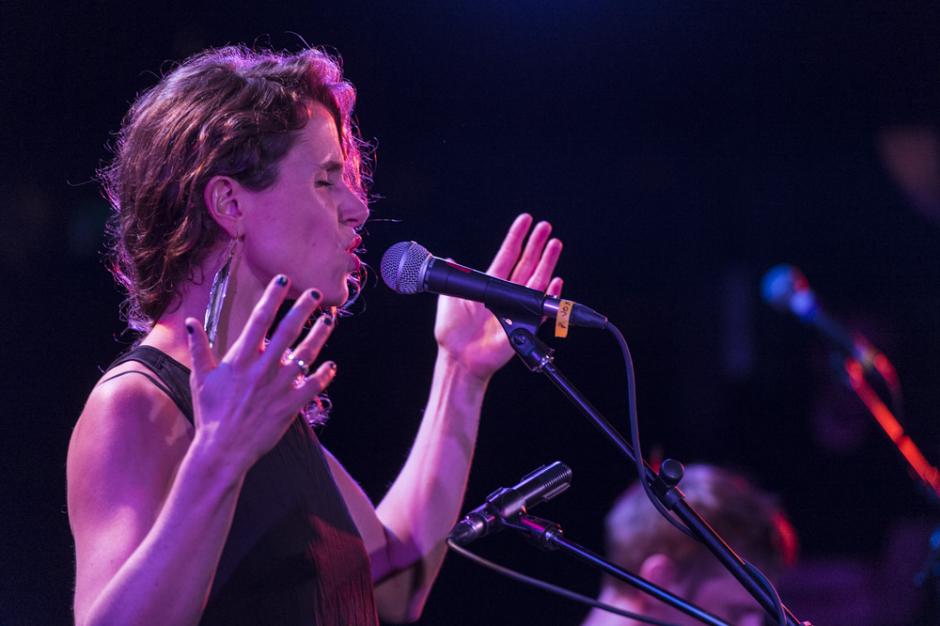 Overview
Explore the craft of songwriting with Grammy Award-winning and Hall of Fame artists in this 20-day residency. This songwriting-focused intensive provides participants the opportunity to advance their creative practice and further their career in one-on-one sessions with expert faculty and group workshops with peers. The program is designed to explore the entire process of songwriting and all of the different methodologies. 
Participants will have performance opportunities in front of a passionate audience as well as time in Banff Centre's recording studio with support from the artistic director, faculty mentors, staff producers, and engineers. Participants will also have the freedom to structure their time around the needs of their project, explore the unique process of songwriting, and discover the art of the song.
What does the program offer?
Programming includes a series of studio visits, workshops, and performance opportunities. You'll interact with a supportive community of up to 30 peers and have 24-hour access to a personal studio. Production spaces are also available; shared with other participants in the residency.
Who should apply?
Open to applicants worldwide, this residency is perfect for singer songwriters who have an established professional practice writing and performing their own original material and creating their own musical arrangements. Artists should have produced an independent body of work, and received recognition through public presentation in performance or recordings and from their peers.
Fees & Financial Assistance
Application fee: $65

*Financial Aid up to 100% is available to cover tuition (meal plans and accommodations are not eligible).  
If you would like to be considered, please complete the Financial Aid section when uploading your supporting materials to SlideRoom.
Help fund your experience at Banff Centre. View a compiled list of national and international opportunities here.
How to Apply
Adjudication
Participants are selected by impartial adjudicators on the basis of their submitted material. In addition to artistic merit, consideration will be given to the likelihood that the artist's work will benefit from the program.
Applicants will be notified of their status as soon as adjudication is complete.
All programs, faculty, dates, fees, and offers of financial assistance are subject to change. Program fee is subject to applicable taxes. Non-refundable fees and deposits will be retained upon cancellation. Any other fees are refunded at the discretion of the Banff Centre. The application deadline is 11:59 p.m. Mountain Standard Time.