Sound Mixing Workflows for the Digital Era with Robert Scovill
Program Information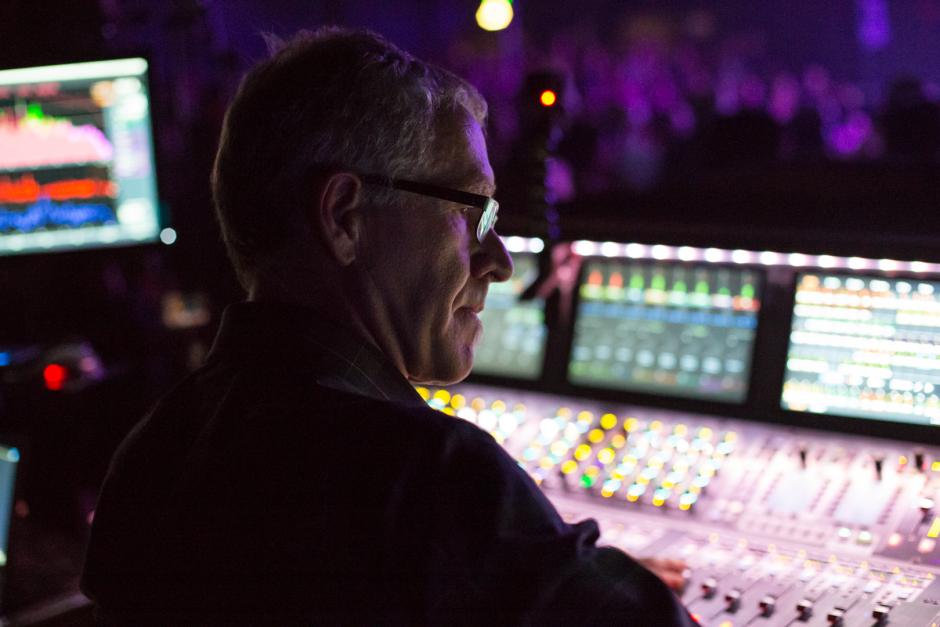 Overview
Join live sound engineer Robert Scovill as he shares insights on setting up console architectures for some of today's most complex events and shows. Topics will include, but are not limited to, traditional mixing concepts for mono and stereo as well as emerging concepts such as immersive and object oriented mixing. 
Applicants enrolled in this program may also be interested in taking the Meyer Sound Workshops on September 17 to 19.
What does the program offer?
This program provides the participants the opportunity to engage with one of today's most respected and skilled live sound engineers, someone who is always pushing the technical boundaries of the live sound mix. Robert will share his insights with them in numerous areas as mentioned in the Program Overview. 
Who should register?
This workshop is an ideal fit for, but is not limited to, live sound engineers, system technicians, venue staff, show technicians, students studying entertainment technologies, and interested musicians.  
Spaces in this program are limited and will be allocated on a first come, first served basis.
 
What's Included
When registering, choose between staying in a single or a shared bedroom on the Banff Centre campus for the duration of your program.
Get connected with other artists on campus and focus on your projects in a creative environment while we take care of the day-to-day essentials.
Using a credit-based system to dine on campus, our flexible meal plans allow you to select meals according to your own needs during your stay.
The Full Flex meal plan includes $40 credit per day, equivalent to breakfast, lunch, and dinner in Vistas Dining Room.
Enjoy special artist rates for ticketed performances or complimentary access to events.
Enrich your experience and get to know other artists on campus by taking advantage of the activities and support provided by our Participant Resources team.
Fees & Financial Assistance
Banff Centre application fee: $35 
A non-refundable deposit of $100 towards the workshop fee will be charged upon registration. 
Applicants who enroll in this program, who have also enrolled in the Meyer Sound Workshops on September 17-19, will receive a $75 discount on the workshop fee. 
Please note: You must register for both workshops separately; the final costs including deposits are displayed below. 
Meyer Sound & Robert Scovill workshops - Fee only: $410 +GST
Meyer Sound & Robert Scovill workshops - Package with private accommodation: $953.06 +GST
Meyer Sound & Robert Scovill workshops - Package with shared accommodation: $801.81 +GST
Banff Centre reserves the right to cancel a program up to seven days prior to program start date if there is insufficient enrolment. If the program is cancelled all program fees will be refunded upon cancellation. Please note that Banff Centre is not liable for any personal/travel expenses incurred. 
How to Apply
Adjudication
Please note this program is not adjudicated; applicants will be accepted on a first come, first served basis.