Program Information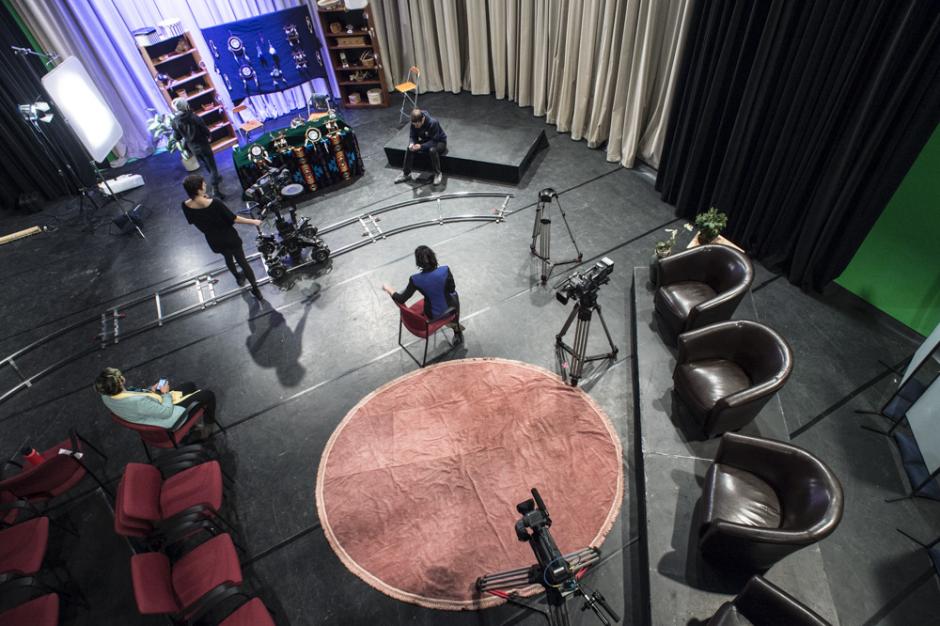 Overview
Story Studio is a new program presented by the Alberta Media Production Industries Association (AMPIA) and Banff Centre for Arts and Creativity, in partnership with the Government of Alberta and Alberta Film. Born out of Story Summit, this two-and-a-half-day program addresses new approaches to storytelling, innovating with technology, and developing sustainable, creative production and business models for media content.  
Participants will have the opportunity to connect with experts on the forefront of digital media and learn alongside peers in the industry to strengthen tools and knowledge to advance their careers – all in Banff Centre's unrivalled mountain setting. 
What does the program offer?
This program offers an immersive experience in learning and inspiration. Participants will have access to keynote presentations, panel discussions, hands-on workshops, tabletop discussions and master classes in pitching, directing, aspects of camera and light, post-production, production design, and acting.  
Participants will also have the opportunity to learn from and engage directly with industry experts from a wide variety of disciplines within digital media arts. Sessions will be led by AMPIA members in collaboration with industry experts and Banff Centre faculty.
Who should apply?
Post-secondary students and entry-level producers, writers, actors, and directors are encouraged to register. Mid-level and senior media professionals looking to gain experience working with new techniques and new technologies are also encouraged to attend. 
Fees & Financial Assistance
Registration fee: $35
The registration fee and a non-refundable deposit of $75 CAD are payable when you register to secure your place in the workshop. 
Students and AMPIA members must provide proof of membership in registration process to receive discounted prices. Customization on number of room nights may be possible upon availability and request.   
How to Apply
All programs, faculty, dates, fees, and offers of financial assistance are subject to change. Program fee is subject to applicable taxes. Non-refundable fees and deposits will be retained upon cancellation. Any other fees are refunded at the discretion of the Banff Centre. The application deadline is 11:59 p.m. Mountain Standard Time.