Learn more about Banff Centre's COVID-19 Vaccination Requirements and on-campus measures here.
Please subscribe to our mailing list to keep informed on upcoming programs.
Summer Writers Retreat 2020
Program Information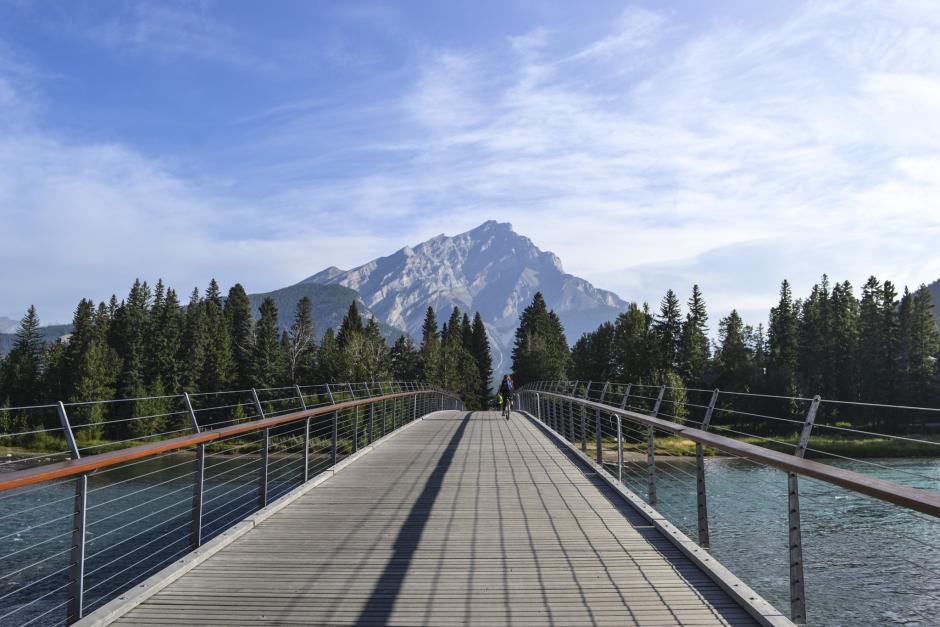 Overview
The Summer Writers Retreat is a self-directed program that offers time and space for writers to retreat, reconnect, and re-energize their writing practice. In addition to a single room, which doubles as your private studio, you will be surrounded by a community of artistic peers. You will have the opportunity to attend inspiring talks and performances and meet with guest faculty to consult on your work.
What does the program offer?
This self-directed residency offers the opportunity to work away from the constraints of everyday life. Delve deep into your creative project and take advantage of the artistic community of your peers around you. The program provides opportunities for consultations with guest mentors, and optional group sessions led by guest mentors that allow writers to explore literary tools, aspects, and devices that you may find useful in your practice. You may also sign up for additional walks and day trips within Banff National Park as well as campus-wide activities organized by our Participant Resources team.
This flexible program allows you to choose the amount of support you are looking for. All program elements are optional. Participants can request to extend their stay. Mentorship will not be offered during extended stays. These requests will be approved based on availability of accommodation (additional fees will apply).
We are pleased to offer writers working in French the opportunity to apply and be adjudicated for this program in French. Faculty Kaie Kellough will be available during the residency to work with French manuscripts and offer mentorship in French. Please note, however, that our programs and official Banff Centre administration are conducted in English.
Who should apply? 
Writers in all creative genres are invited to apply. The program is designed for emerging and established writers with a proven publication record seeking a period of dedicated time to work on a project in any genre.
We welcome writers from all backgrounds, and all gender identities and expressions.
Fees & Financial Assistance
Application fee: $65
Help fund your experience at Banff Centre! View a compiled list of external national and international opportunities here. 
Funding from Banff Centre is not available for this program.
How to Apply
Adjudication
Participants are selected by impartial adjudicators on the basis of their submitted material. In addition to artistic merit, consideration will be given to the likelihood that the artist's work will benefit from the program.   
Applicants will be notified of their status as soon as adjudication is complete.
All programs, faculty, dates, fees, and offers of financial assistance are subject to change. Program fee is subject to applicable taxes. Non-refundable fees and deposits will be retained upon cancellation. Any other fees are refunded at the discretion of the Banff Centre. The application deadline is 11:59 p.m. Mountain Standard Time.