Theatrical Sound Design and Mixing
Program Information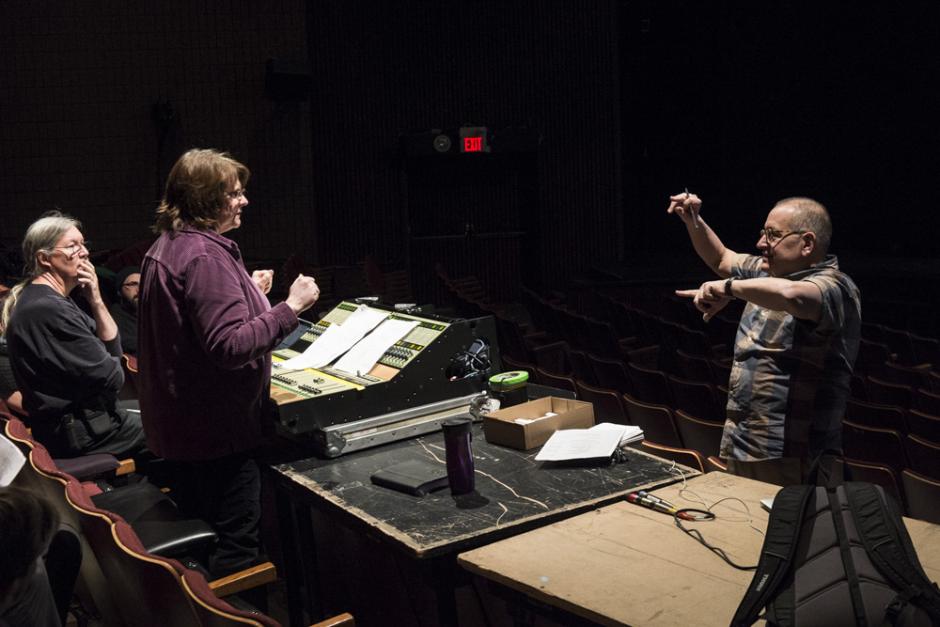 Overview
This program provides participants with insight into the world of theatrical sound design and how to approach mixing a musical to achieve the best results.
Theatre tells a story, and theatrical sound design is a crucial component in telling that story. Sound design and mixing for theatrical productions present unique challenges that require finesse and subtlety to be executed effectively. Elements such as lyrical intelligibility and dialogue, as well as mixing levels and transparency of sound reinforcement, are crucial to theatrical productions.
What does the program offer?
"Storytelling is my main job," says legendary theatrical sound designer Tony Meola. In this workshop, Tony, whose credits include such renowned productions as Wicked, The Lion King, The Sound of Music, Kiss Me Kate, The King and I, Smokey Joe's Café, and innumerable others, will discuss his approach to designing and mixing theatrical productions. The workshop will include hands-on mixing exercises and an in-depth examination of Tony's methods and techniques for theatrical sound.
Who should register?
Anyone interested in a career mixing musical theatre, anyone already mixing musical theatre, or anyone interacting or overseeing this process is invited to register. This includes sound designers, stage managers, directors, and technical directors.
What's Included
When registering, choose between staying in a single or a shared bedroom on the Banff Centre campus for the duration of your program.
Get connected with other artists on campus and focus on your projects in a creative environment while we take care of the day-to-day essentials.
Using a credit-based system to dine on campus, our flexible meal plans allow you to select meals according to your own needs during your stay.
The Full Flex meal plan includes $38 credit per day, equivalent to breakfast, lunch, and dinner in Vistas Dining Room.
Enjoy special artist rates for ticketed performances or complimentary access to events.
Enrich your experience and get to know other artists on campus by taking advantage of the activities and support provided by our Participant Resources team.
Fees & Financial Assistance
A non-refundable registration fee of $135 will be charged upon registration.
CITT members are eligible for a 10% discount on workshop tuition only. Please provide your CITT member number in the comment section of the online application to receive the discount.
Banff Centre reserves the right to cancel a program up to seven days prior to program start date if there is insufficient enrolment. If the program is cancelled, all registrants will receive a full refund of any program fees paid. Banff Centre is not liable for any personal/travel expenses incurred.