Program Notice
Banff Centre has suspended all scheduled programs and events on campus until September. We will not be accepting applications during this time.
We are currently reviewing program offerings as part of our response to the COVID-19 pandemic. If you would like to be among the first to know about or new programs, please subscribe to our newsletter. 
Meantime, you can browse a sampling of previous Banff Centre programs as a preview of what you might see in the future.  If you have any questions please contact registrars_office@banffcentre.ca.
Urban Moose Hide Tanning Residency
Program Information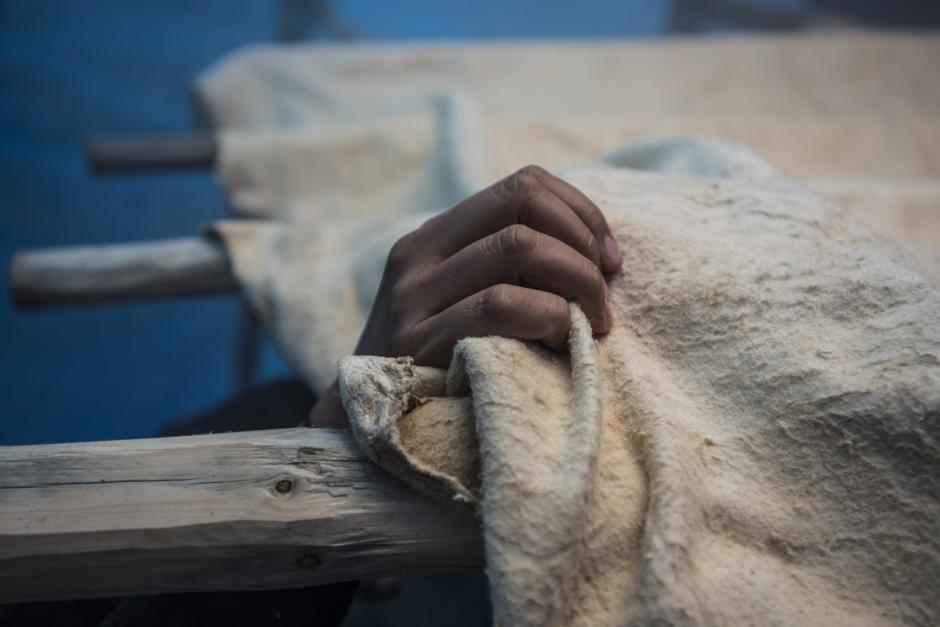 Overview
Become a part of the international Indigenous resurgence of traditional hide tanning. Learn from Dene Nahjo's experienced hide tanning instructors and Dene Elder hide tanning Masters. 
Hide tanning is a beautiful cultural gift practiced by Indigenous nations all over the world. The practice includes countless methods and techniques, and the materials used vary from region to region.  This program offers one set of techniques used by some Dene peoples of Denendeh, but there are countless other methods used in Denendeh alone. 
What does the program offer?
During this intensive program, participants will become comfortable with the basics of hide tanning. The program is intended as a starting point for participants to continue on their hide tanning journeys through experiential learning and respectfully seeking guidance from knowledge holders. 
The program will cover: 
How to set up basic structures required for de-hairing, fleshing, thinning, softening, and smoking hides.
A hide tanning process from start to finish (weather permitting), by working hard every day, watching the Elders and instructors, and helping each other.
Important Dene protocols about how to respect the animal and the natural materials harvested for the process. Respecting and following these protocols are critical elements of this program.
 
Who should apply?
Applicants should be eager to learn to tan hides, enjoy working hard, and appreciate handling raw animal parts and hair. Applicants should also have a deep respect for holistic creation and traditional land-based processes as well as the cultural protocols of their mentors, and a desire to work on hides in a group.
The ideal participant is open-minded, comfortable asking for help and clarification, and is able to respect and follow the protocols of their mentors, even if they may not agree with or understand the protocols completely. 
Teams of two (partners, friends, community members, etc.) are welcome to apply, but must indicate if they wish to work together on a shared hide.
Note: participants should be mentally prepared for the physically, mentally, and emotionally demanding work involved in this program. This program involves physically strenuous work. Hands and arms will become sore from repetitive actions. Participants may become frustrated with parts of the process; and it is important to have strategies for remaining positive. Instructors will share strategies with participants.
Fees & Financial Assistance
Application fee: $35 for individuals or groups. Additional group members must pay an additional registration fee of $35 on acceptance.
*Financial Aid up to 100% is available
If you would like to be considered, please complete the Financial Aid section when uploading your supporting materials. 
Help fund your experience at Banff Centre. View a compiled list of external national and international opportunities here.
How to Apply
Adjudication
Participants are selected by impartial adjudicators on the basis of their submitted material. In addition to artistic merit, consideration will be given to the likelihood that the artist's work will benefit from the program. 
Applicants will be notified of their status as soon as adjudication is complete.
All programs, faculty, dates, fees, and offers of financial assistance are subject to change. Program fee is subject to applicable taxes. Non-refundable fees and deposits will be retained upon cancellation. Any other fees are refunded at the discretion of the Banff Centre. The application deadline is 11:59 p.m. Mountain Standard Time.