Winter Writers Retreat 2018
Program Information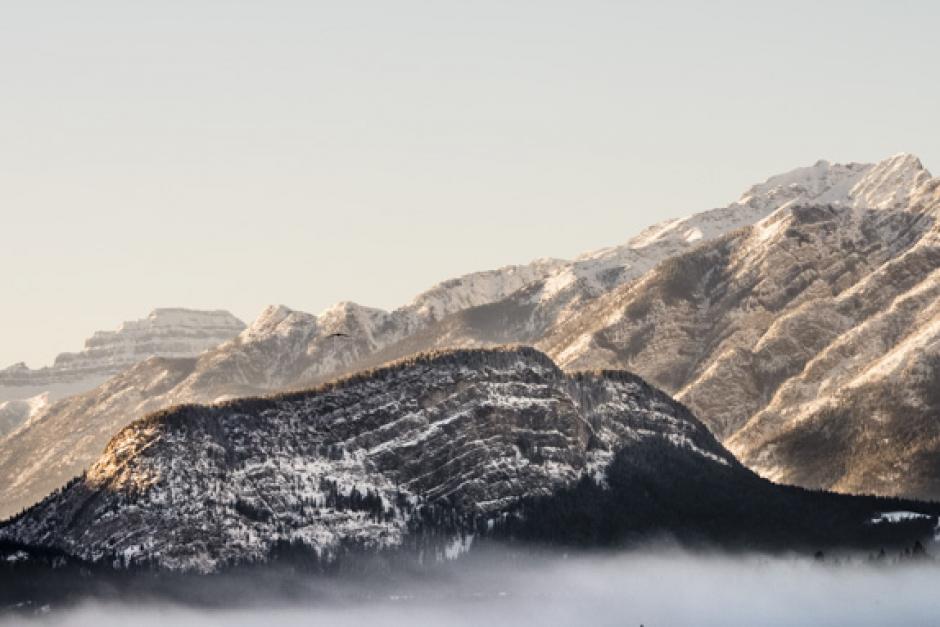 Overview
The Winter Writers Retreat is a self-directed program that offers time and space for writers to retreat, reconnect, and re-energize their writing practice. In addition to a single room, which doubles as your private studio, you will be surrounded by a community of artistic peers. You will have the opportunity to attend inspiring talks and performances and meet with guest faculty to consult on your work.
What does the program offer?
This self-directed residency offers the opportunity to work away from the constraints of everyday life. Delve deep into your creative project and take advantage of the artistic community around you. Writing circles, formal and informal lectures, and opportunities to workshop your project will be provided. Take advantage of Banff National Park's natural environment and ignite your senses by taking part in trips to unique locations like Lake Louise, Yoho National Park, or Johnson Lake. This flexible program allows you to choose the length of your residency according to your needs. Participants can choose to stay for an additional program week (fees apply) from February 3-9. 2018. 
Who should apply? 
Writers in all creative genres are invited to apply. The program is designed for emerging and established writers with a proven publication record seeking a period of dedicated time to work on a project in any genre.
Itinerary
Residency Length
Participants in this program can choose to stay for an additional program week (additional program fees apply). Please indicate on your application materials in SlideRoom if you would like to be considered for the 3rd program week (February 3-9). 
What's Included
Your program fee includes a single bedroom on the Banff Centre campus for the duration of your program.
Get connected with other artists on campus and focus on your projects in a creative environment while we take care of the day-to-day essentials.
Using a credit-based system to dine on campus, our flexible meal plans allow you to select meals according to your own needs during your stay.
The Regular Flex meal plan includes $29 credit per day, equivalent to lunch and dinner in Vistas Dining Room.
Enrich your experience and get to know other artists on campus by taking advantage of the activities and support provided by our Participant Resources team.
Fees & Financial Assistance
Application fee: $65
*Financial Aid of up to 50% of the Program Fee is available for this program. 
If you would like to be considered, please complete the Financial Aid section when uploading your supporting materials.
Help fund your experience at Banff Centre! View a compiled list of external national and international opportunities here. Funding from Banff Centre is not available for this program.
How to Apply
Adjudication
Participants are selected by impartial adjudicators on the basis of their submitted material. In addition to artistic merit, consideration will be given to the likelihood that the artist's work will benefit from the program.  
Applicants will be notified of their status as soon as adjudication is complete.
All programs, faculty, dates, fees, and offers of financial assistance are subject to change. Program fee is subject to applicable taxes. Non-refundable fees and deposits will be retained upon cancellation. Any other fees are refunded at the discretion of the Banff Centre. The application deadline is 11:59 p.m. Mountain Standard Time.