Banff Centre completed an upgrade of the application system 21st September. If you notice any issues please contact the Admissions Office or call 403 762 6180.
We will be launching applications for Spring 2024 programs in November. You can sign up to the Newsletter to receive an alert when applications open.
Winter Writers Session 2021
Program Information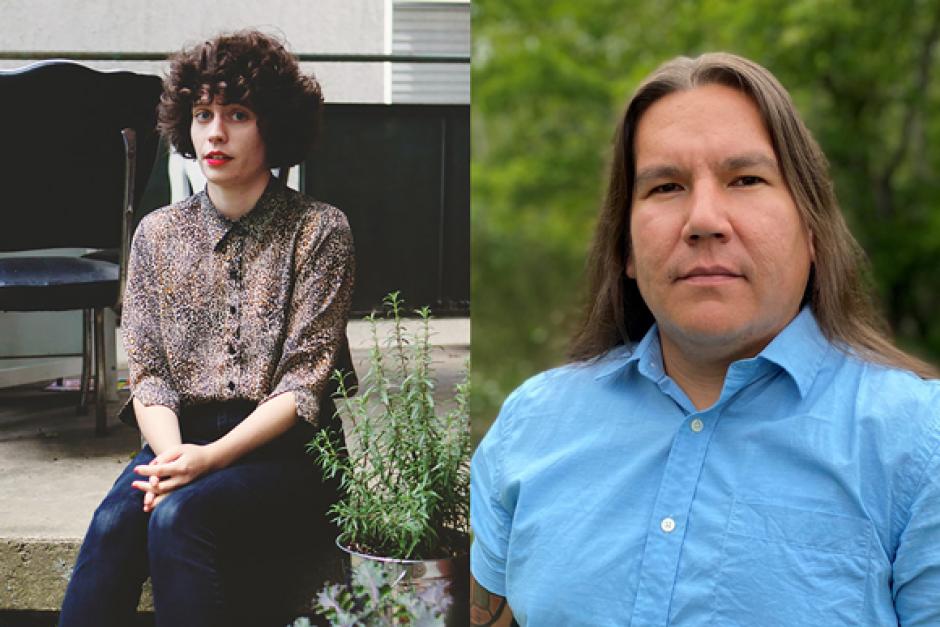 Overview
This 3-day session will allow writers across genre to explore craft, voice and workshop their manuscripts with exceptional faculty Waubgeshig Rice and Emma Healey. Faculty will share their own work, present talks and field questions about craft, and work with writers to hone their writing in progress. The Winter Writers Session is a small cohort program that provides writers with a chance to learn from each other and faculty, attend exclusive talks, ask questions and develop their practice.
What does the program offer?
The Winter Writers Online Session is a small cohort program that gives writers a chance to learn from each other and faculty, attend exclusive talks, ask questions and develop their practice. Participants have a chance to interact with our exceptional faculty focusing on writing across genres. Our marvelous faculty members Waubgeshig Rice and Emma Healey will offer readings, talks workshopping opportunities, and Q&A sessions all delivered digitally over Zoom. Participants should expect dynamic sessions of focused learning, a chance to develop their writing, and forward-looking perspectives on writing.
Who should apply? 
Writers in all creative genres are invited to apply. The program is designed for emerging and established writers with a proven publication record.
We welcome writers from all backgrounds, and all gender identities and expressions.
Itinerary
This 3-afternoon online residency provides broad thematic teaching from faculty members, Q&A sessions, and workshopping. 
Instructors will discuss ideas, experiences, and obstacles that participants may be encountering with their writing of both poetry and fiction.
Tentative schedule
Friday,  January 29, 2021
Session 1 12:00-1:00 pm MDT
Session 2 1:30-3:00pm  MDT
Session 3 3:30-5:00 pm  MDT
Saturday,  January 30, 2021 :
Session 1 1:30-3:00pm MDT
Session 2 3:30-5:00 pm MDT
Sunday, January 31, 2021 :
Session 1 1:30-3:00 pm MDT
Session 2 3:30-5:30 pm MDT
Fees & Financial Assistance
Application fee: $25
Financial Aid of 100% of the program fee is available for this program.
How to Apply
Winter Writers Retreat 2021 only accepts projects that are being written in English.
Adjudication
Participants are selected by impartial adjudicators on the basis of their submitted material. In addition to artistic merit, consideration will be given to the likelihood that the artist's work will benefit from the program.  
Applicants will be notified of their status as soon as adjudication is complete.
Eligibility
This program is not open to applicants who have taken part in a Banff Centre residency in the last year, nor to current faculty members of any other Banff Centre programming.
All programs, faculty, dates, fees, and offers of financial assistance are subject to change. Program fee is subject to applicable taxes. Non-refundable fees and deposits will be retained upon cancellation. Any other fees are refunded at the discretion of the Banff Centre. The application deadline is 11:59 p.m. Mountain Standard Time.