Program Information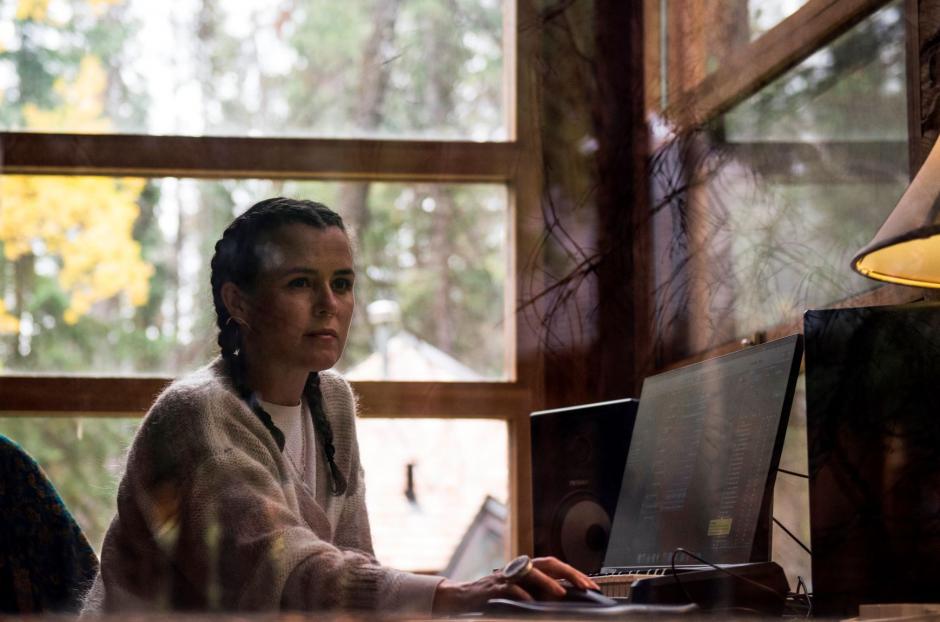 Overview
Write Over Here: Open Rezidency is a three week online self-directed residency, where self-motivated writers are invited to work within their community to engage with faculty to support their practice.  Participants will meet with the faculty team via Zoom for weekly gathering where they cohort will come together to connect, share readings, and have deeper discussions on their process. 
Throughout the residency, faculty will offer one-on-one meetings, as well as workshops that explore different writing practices. Writers will have the opportunity to engage with faculty throughout their time as needed and scheduled, and are encouraged to connect with their peers, as well as continue to engage in their independent writing practice on and offline.
What Does the Program Offer?
Write Over Here: Open Rezidency offers participants the opportunity to focus on tools to help create the time and space to write from home. Writers will deepen their artistry and technical application with Literary mentorship from faculty of various writing genres, create peer relationships and expand their professional networks, and have the opportunity for possible collaborations following their time with at Banff Centre. This is a self-motivated residency and encourages participants to discover best practices to engage and inspire writing to happen at home. 
Who Should Apply?
This residency is open to Indigenous people from all regions locally, nationally, and internationally, however participants will need to factor in the time zone consideration as online activities will be centered within Mountain Standard Time. This residency is an ideal fit for both Indigenous emerging writers, and established writers with a professional writing practice, who are comfortable reading and sharing their original material.
Artists should have produced at least one published body of work, and received recognition through public presentation in performance or recordings as well as from their peers.
 
Itinerary
This three week residency is a balance of self-directed recording time, intermixed with faculty that offer insight into their creative process with opportunity for participants to perform and showcase. Four Indigenous Literary Arts faculty are invited for a minimum of one week long instruction, offering a group workshop and one-on-one sessions. 
Week One: Participants will have the opportunity to engage with the Literary Arts Faculty and Elder by signing up for one-on-one sessions with faculty, and attend faculty group workshops. Peer collaboration can begin here, however this week is aimed at getting acquainted with the online systems and what it has to offer.
Week Two: Participants will begin with morning gatherings to welcome and say thank you to visiting faculty, as well as check in with needs and questions. Literary faculty will offer a group workshop, and one-on-one sessions are booked with faculty. Peer collaborations begin taking place through sharing readings with each other.
Week Three: Participants will begin with a welcome to new faculty, say thank you to guest faculty, and check in with needs and questions for the week. Faculty will offer one-on-one review sessions, and peer collaborations take place through shared readings.
This program will conclude with a final event, where participants will share their works online from the past three weeks. 
 
Fees & Financial Assistance
Application fee: $25
Financial Aid of 100% of the program fee is available for this program
How to Apply
All programs, faculty, dates, fees, and offers of financial assistance are subject to change. Program fee is subject to applicable taxes. Non-refundable fees and deposits will be retained upon cancellation. Any other fees are refunded at the discretion of the Banff Centre. The application deadline is 11:59 p.m. Mountain Standard Time.