Writing the Imaginary
Literary Arts Fall Thematic
Program Information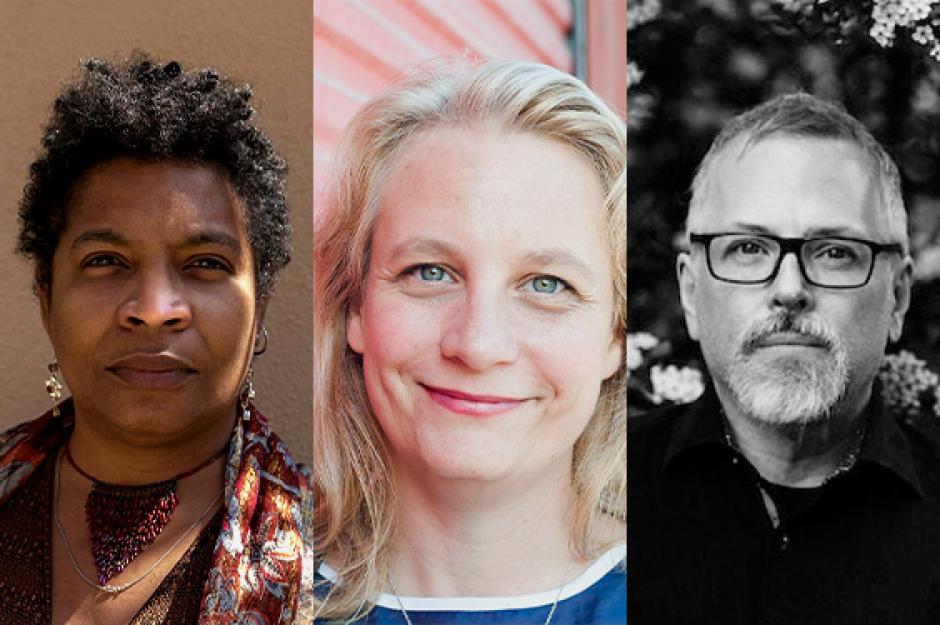 Overview
Fiction of the imaginary is perhaps our oldest form of storytelling, predating the invention of the novel by centuries. Nowadays, we call it by many names, including fantasy, science fiction, magical realism, horror, and speculative fiction. All these genres have one thing in common: their writers are creating imaginary worlds to disrupt normative assumptions about what the real world can be like. In recent years, we have seen each of these forms crack open to include voices that were previously excluded. 
What does the Program Offer
This 3-afternoon digital session features seminars from Award-winning feminist writers in the field, Nalo Hopkinson and Emily Pohl-Weary. Renowned author of the critically acclaimed NYT-bestselling Southern Reach trilogy, Jeff Vandermeer, will join us as a guest speaker. 
Who Should Apply?
The program is open to writers working in fantasy, science fiction, magical realism, horror and speculative fiction. We welcome writers with no publications, a few publications, and those who have a more extensive body of published work.
We welcome writers from all backgrounds, and all gender identities and expressions.
 
What's Included
Log in to Online Lectures
Log in to join group seminars/ workshops
Fees & Financial Assistance
Application fee: $25
*Financial Aid of 100% of the program fee is available for this program.
How to Apply
Please make sure your documents are double spaced and in 12 pt. Times New Roman font.
Writing the Imaginary only accepts projects that are being written in English.
Adjudication
Participants are selected by impartial adjudicators on the basis of their submitted material.  In addition to artistic merit, consideration will be given to the likelihood that the artist's work will benefit from the program.
Applicants will be notified of their status as soon as adjudication is complete.
Log in to your Student Portal to view program registration, pay fees, and access documents. 
All programs, faculty, dates, fees, and offers of financial assistance are subject to change. Program fee is subject to applicable taxes. Non-refundable fees and deposits will be retained upon cancellation. Any other fees are refunded at the discretion of the Banff Centre. The application deadline is 11:59 p.m. Mountain Standard Time.
Contact the Registrar

For questions on preparing your application, please contact the Office of the Registrar: