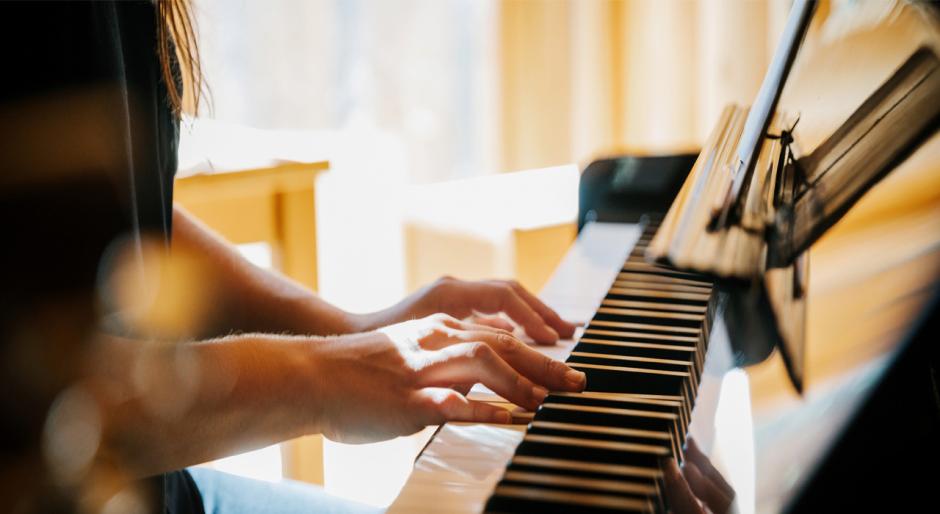 Summer Music at Banff Centre
In 2019, Artistic Directors of Summer Music at Banff Centre for Arts and Creativity, Claire Chase and Steven Schick, will lead two residency programs unique among other summer educational music festivals. Ensemble Evolution and EQ: Evolution of the String Quartet will combine a rigorous pre-professional training program with a festival atmosphere for young musicians and emerging arts leaders, with emphasis on the participants creating their own new work. 
        
As part of Ensemble Evolution's ongoing commitment to the creation of new repertory for a new generation, 2019 Banff Centre-commissioned works by Alvin Lucier, Yvette Janine Jackson, and Tiffany Ayalik will premiere this summer in Banff. In the EQ program, quartets from the traditional canon will be studied and performed alongside 2018 Banff-commissioned works by Zosha Di Castri, Tyshawn Sorey, and others. Participant composers will perform as string quartets, and faculty quartets will give world premieres.
"Imagine 50 passionate participant musicians with an extraordinary cutting-edge faculty together making the most diverse kinds of music, spanning centuries, all in the spectacular Canadian Rockies.  That's Summer Music at Banff."
- Steven Schick
What do Summer Music Programs offer?
Daily activities will typically include—but are not limited to—lessons, faculty-led seminars, informal conversations, rehearsals, hikes, and public performances. Summer Music Programs will include cross-disciplinary collaborations with other Banff Centre artists and programs to influence the development and interpretation of new work. Programming will create rich collaborative relationships and stimulate intense experiences in music-making. 
Who should apply?
Programs are designed for musicians with active careers in ensemble playing and string quartet playing, as well as vocalists. Participants should have evidence of an emerging or established career supported by an active performing and recording history. Programs are open to individual participants, pre-formed groups, and composers from around the world.
"Collaboration and the creation of new work are the through lines of our exciting new programs at Banff this summer … resulting in an explosion of creativity, conversation, and transformation in the most inspiring setting imaginable."
- Claire Chase
Contact Us
For questions about Summer Music Programs and what we offer, please contact:
Email: musicandsound@banffcentre.ca
Phone: 403.762.6188
107 Tunnel Mountain Drive
Box 1020, Station 23
Banff, Alberta
T1L 1H5 Canada