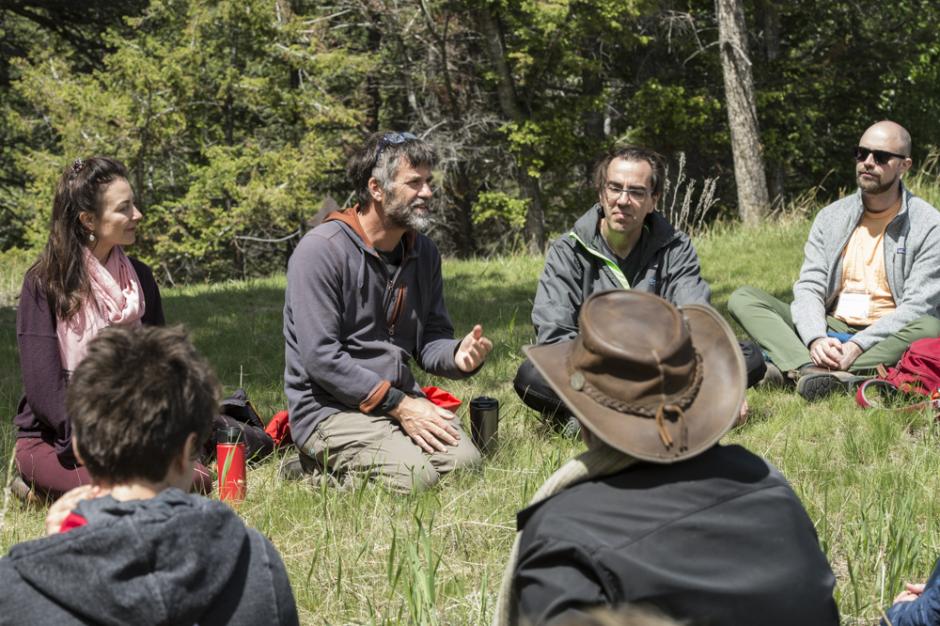 Building the foundation for a flourishing future is the great work of our times. 
Banff Centre's Systems Leadership initiatives and programs are now being offered through a collaboration with the Wolf Willow Institute for Systems Learning.
These programs are intended to offer value to real-world leaders, volunteers, activists, and organizers working at the frontlines of change. People who are committed to engaging the complex systems that shape their world – and know they not only need new tools and models but must also go deeper and work from a different place within themselves to make a lasting impact. People who love and care for the living fabric of this world and all those who call it home. People who are open to personal evolution and new patterns of possibility for living on this fragile, beautiful planet together. People who are building the kind of world we most yearn to live in.
Explore past programs below and our current work at www.wolfwillow.org.
There is a general consensus that existing models are failing us as new types of problems appear.
Contact Us
For questions about the department and what we offer, please contact: 
Email
leadership@banffcentre.ca
Toll Free
1.888.255.6327
107 Tunnel Mountain Drive
Box 1020, Stn. 43
Banff, Alberta
T1L 1H5 Canada