September 5 - November 15, 2015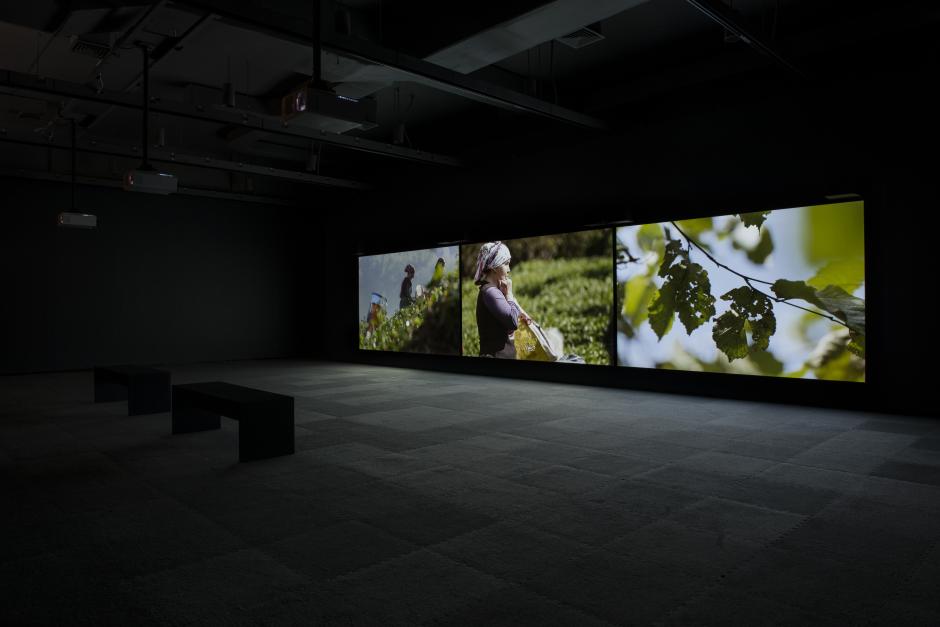 The Calling is a solo-exhibition of Australian artist Angelica Mesiti. Featuring a work of the same name, The Calling (2014) is a three-channel film about alternative structures of language that connect at times disparate and remote communities. Focusing on 'whistling' as a speech act, as well as an economy and pedagogy in the Canary Islands, Greece and Turkey - The Calling looks at forms of non-verbal communication and ancient modes of exchange in contemporary culture - that while remote maintain a connection to the past in an ever-growing and inextricably digitized world.
Angelica Mesiti Biography
Angelica Mesiti currently lives and works in Paris and Sydney. She received her BFA Hons. and MFA from the University of New South Wales, Sydney. Angelica's video works use cinematic conventions and performance languages as a means of responding to the particularities of a given location, its history, environment and communities. Mesiti has exhibited internationally in biennales and institutions including: 19th Biennale of Sydney, 13th Istanbul Biennial, 2nd Aichi Triennale, 5th Auckland Triennial, 11th Sharjah Biennale, and 1st Kochin-Mizuris Biennial. She has had solo exhibitions and projects at Lilith Performance Centre, Malmö, Anna Schwartz Gallery, Sydney, the Musée d'Art Contemporain de Montréal, and MAXXI, Rome. She has received numerous awards, grants and commissions: Inaugural Ian Potter Moving Image Commission (2013), Anne Landa Award for Video and New Media Arts (2013), AFTRS Creative Fellowship (2011) (Australian Film Televisions and Radio School), Museum of Contemporary Art, Sydney C3West commission (2011), and 58th Blake Prize for spiritual and religious art (2009). The artist is represented by Anna Schwartz Gallery, Sydney and Melbourne.