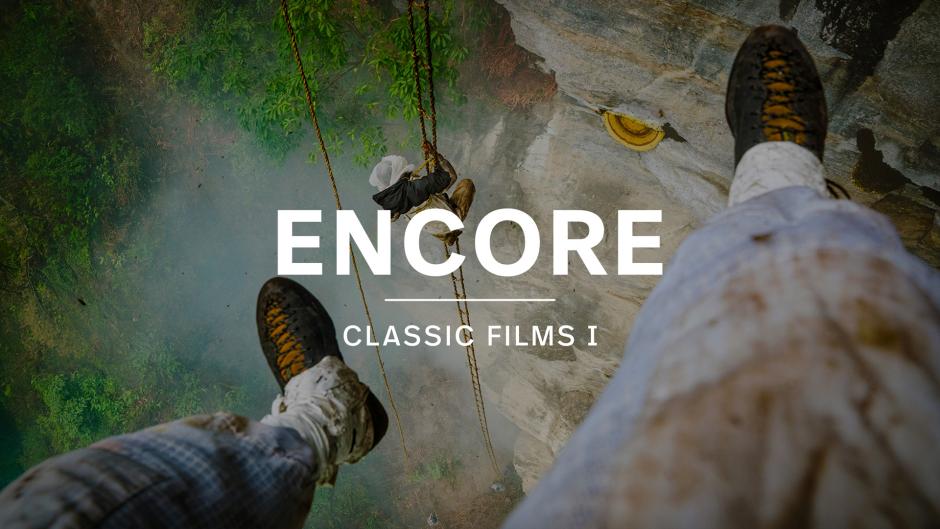 Encore: Classic Films I
Take a trip down memory lane, and to remote corners of the world!
Don't miss our collection of much-loved Festival and World Tour films from the past decade. Whether it's the first time you're seeing these films, or the tenth, these staff and audience favourites have enduring appeal. Be a part of the gripping adventures and timeless stories (again)!
This program of favourites has you surfing in Iceland, making the first winter ascent of Gasherbrum II and gathering honey using traditional methods in Nepal plus more wild adventures from around the world. 
See full film descriptions and details below. 
Available for rent/viewing:
December 8, 2021 - October 23, 2022
Price: $15 CAD / $12 USD
The program has a 3-day rental period (time starts ticking once you start watching). 
Encore Classics I - Film Program
Imagination: Tom Wallisch
Have you ever been that little kid sitting in the back seat of your parents car, wishing you were somewhere else? So you imagine a skier on the side of the road, your fingers commanding back flips and roof drops, improbable rail slides and huge airs. Well what if your imagination came to life?
Pete McBride grew up on a ranch in Western Colorado, a child of the Colorado River. After a life spent visiting other countries to tell stories as a National Geographic photojournalist, in 2008 Pete decided to follow the water from his family's ranch to see where it ends up. This is the story of Pete's journey, and a story about the lifeblood of the American West.
Awards:
Best Short Mountain Film 2011
The UK climbing scene is known for its strict traditional ethic, yielding super sketchy, dangerous routes, and a competitive machismo. It's the last place you'd expect to find a nice little blond girl putting all the lads to shame, but Hazel Findlay is doing just that. The first woman to climb the British grade of E9, Hazel is a connoisseur of loose rock, dodgy gear, and big runouts.
The reality of growing up a surfer in Iceland is different from anywhere else in the world. It's a harsh place. There are no surf shops, guidebooks or webcams. But being so far removed from the hustle and bustle of the known surf world hardens Iceland's surfers to confront the issue they all must face: the North Atlantic wind.
Production Company:
Tributaries Digital Cinema
Awards:
Creative Excellence Award (2016)
Natasha Brooks swims naked year-round in the cold mountain lakes of Snowdonia, Wales. Through this she finds solitude, grounding and a deep connection to the natural environment. Winner of the British Mountaineering Council's 2014 Women in Adventure Film Competition.
Maule Dhan Rai is the last man in the remote Nepal village of Saadi who's been visited in a dream by a wrathful forest spirit called Rongkemi. If no one else in the village has the dream, a generations-old tradition of honey gathering may die.
Producer:
Ben Ayers
Renan Ozturk
Travis Rummel
Experience Gasherbrum II in the middle of a deep, dark winter as seen from the raw, honest perspective of alpinist Cory Richard's camera. This film deftly captures the interwoven roles of pain, fear, and doubt – and reveals a harrowing descent that amplifies their isolation and exposure.
Awards:
Grand Prize (2011), Climbing (2011), Audio Post-Production (2011)