Virtual World Tour Green Program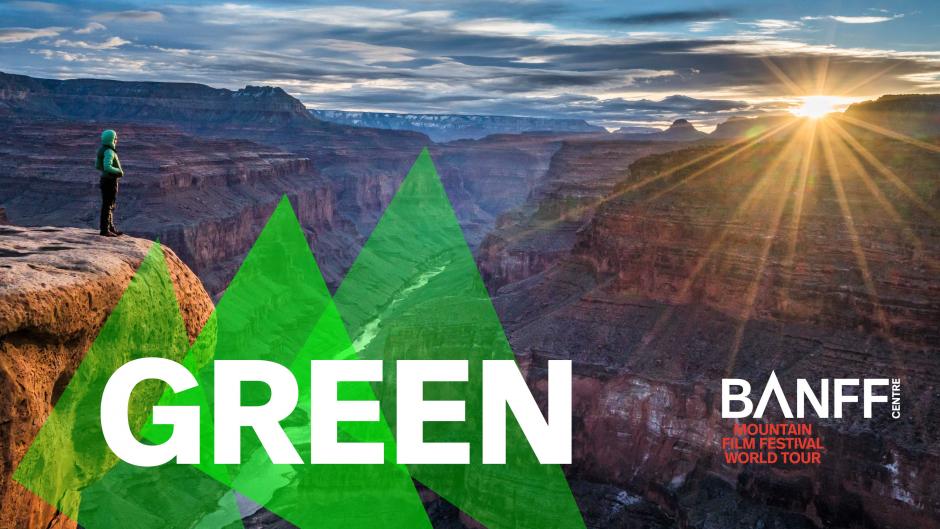 Green Program
Bringing the Adventure home! Enjoy some of the best 2019/20 World Tour films online. Use the film listings below to explore information on all the films within the program. 
Film Program Length: 2h 39 minutes
Available for rent September 16 - October 24, 2020 
The program costs $15USD, and has a 3 day rental period (which begins immediately upon viewing). 
If you purchase your program on October 24th, you will still have the full 3 day rental period to view the films, but please note - all programs will be removed by November 7th. 
 
Support your local tour host by viewing the online programs through their unique link, and they will receive a portion of the revenue!
Check in with your local tour host for more details on their link. (USA/Canada).
French Skydiver Remi Angeli must face his fears in order to explore new expressions of movement while BASE jumping in Mexico. On the other side of his fear he discovers life in its purest form.
Founded on the belief that everyone is welcome, Memphis Rox opened a climbing gym to challenge stereotypes and be at the center of the city's revitalization.
Into the Canyon (Tour Edit)
When filmmaker/photographer Pete McBride and writer Kevin Fedarko set out on a 1200 km journey on foot through the entire length of the Grand Canyon the challenge becomes far more than they bargained for. Into the Canyon is a story of extreme physical hardship where the bonds of friendship are stretched and the timeless beauty of this sacred place becomes meditation and ultimately a cautionary tale for our complex relationship with the natural world.
It's not always what we achieve that defines us, rather it is why we achieve such things that creates clarity in our existence. In 2018, Hilaree Nelson and Jim Morrison completed the first ski descent of the 27,940-foot Lhotse, the fourth-highest mountain in the world. This is their story.
Director:
Nick Kalisz, Dutch Simpson
When Jen Zeuner and Anne Keller moved to the tiny, conservative high desert town of Fruita, Colorado almost twenty years ago, it was not on the map as far as mountain biking was concerned and they were on the fringe and a bit ostracized. Now they're at the very heart and soul of the community.
Director:
Ben Knight, Travis Rummel
Gone Tomorrow - Kentucky Ice Climbing
Ice climbing in Kentucky?! This adventure documentary takes the audience for a bourbon-fueled ride deep into the bushy hollers of Appalachia with a crew of harmless misfits as they race to search out and climb new ice routes before they're gone.