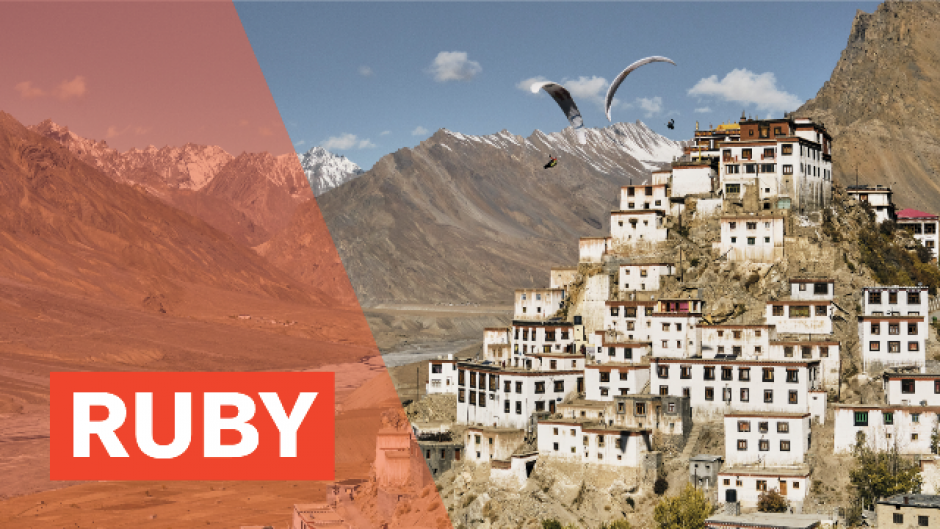 2020/21 Virtual World Tour 

–

 Ruby Program
Bringing adventure to the comfort of your home! Enjoy some of the favourite films from the 2020 Festival along with special tour edits and selections. 
Use the film listings below to explore information on all the films within the program. 

Film Program Length: Approximately 2 hours. 
The program costs USD $15, and has a 3-day rental period (time starts ticking once you start watching).

The rental period begins immediately upon viewing (as soon as you press play). 

You will need to have an internet or wifi connection to view the films, as they are available only through online streaming (not download). Note: The only way to view the programs offline is via the Festival app, after the initial online purchase.

If you have technical questions, check out the Help Centre for more information.
---
Support your local tour host by viewing the online programs through their unique link, and they will receive a portion of the revenue! Check-in with your local tour host for more details on their link and find your host here: (USA/Canada).
Any personal information is collected under the authority of the Post-Secondary Learning Act and the Freedom of Information and Protection of Privacy (FOIP) Act for the purpose of managing your purchase, calculating taxes, evaluation, and, with your express consent, marketing communications. Your personal information may be disclosed where required by law for; reporting requirements, statistical, funding, planning or research purposes. Wherever possible, Banff Centre discloses aggregate, de-identified information. If you have any questions about the collection, use and protection of this information, please contact the FOIP Coordinator, Banff Centre for Arts and Creativity, 107 Tunnel Mountain Drive, Box 1020, Banff, Alberta T1L 1H5, 403.762.6100, foip@banffcentre.ca
Mother Earth is a short narrated by Daniel Wells, a member of Lil'wat First Nation. The film showcases the deep connection both bikers and First Nations have with nature and the necessity to listen and protect their environment. From open meadows to ancient forests, we discover stunning landscapes through the riding of professional-biker William Robert.
In this segment of Never Not Collective's feature length all women's climbing film, we follow Fernanda Rodriguez's in El Salto, Mexico, as she runs a campground, owns a climbing gym, and picks her hardest climbing objective in 5 years.
Director:
Julie Ellison, Leslie Hittmeier, Colette McInerney
My Dad turned 70 this summer. So he found a "river" on a map, repaired one of his old wood canoes, and invited his family to help him celebrate the big day. Only a few of us showed up.
The prevailing climate threat inspires a group of Swedish friends to travel by train and ferry from Stockholm all the way to Japan, in search of deep powder and the adventure of a lifetime. Along the world's longest train ride, they make various stops in Siberia's remote forests, exploring untouched mountains and experiencing the special Russian culture from the interior.
Zeppelin Skiing (Tour Edit)
It's a world first: three athletes fly with a huge zeppelin to the Eastern Alps in Austria to abseil and ski and snowboard on steep terrain.
Director:
Andreas Gumpenberger, Stefan Ager
Producer:
Stefan Ager, Andreas Gumpenberger
Fly Spiti - The Short Odyssey (Tour Edit)
Two of the most experienced paragliding pilots engage in exploration of the Spiti Valley in the Indian Himalaya. Thomas de Dorlodot, a multiple world record holder, leads Horacio Llorens, a six-time aerobatic world champion, to find out why few have tried to fly in this place where, according to local folklore, the gods live.
Lured by the vibe of a bygone era in skiing, three of the sport's pre-eminent stars—Eric Hjorleifson, Mark Abma and Chris Rubens—venture to Mt. Cain, a small, community-run hill on northern Vancouver Island, BC. Getting action shots for a ski film is merely their secondary objective; the principal aim is to camp in the parking lot and immerse themselves in a local scene full of characters and soul.