The Everest collection was officially launched with a display and talks from three expedition members in early November. A recording of the event can be found here.
Recently the Paul D. Fleck Library and Archives welcomed a new set of mountain-related treasures into its archive: The 1982 Canadian Everest Expedition Collection.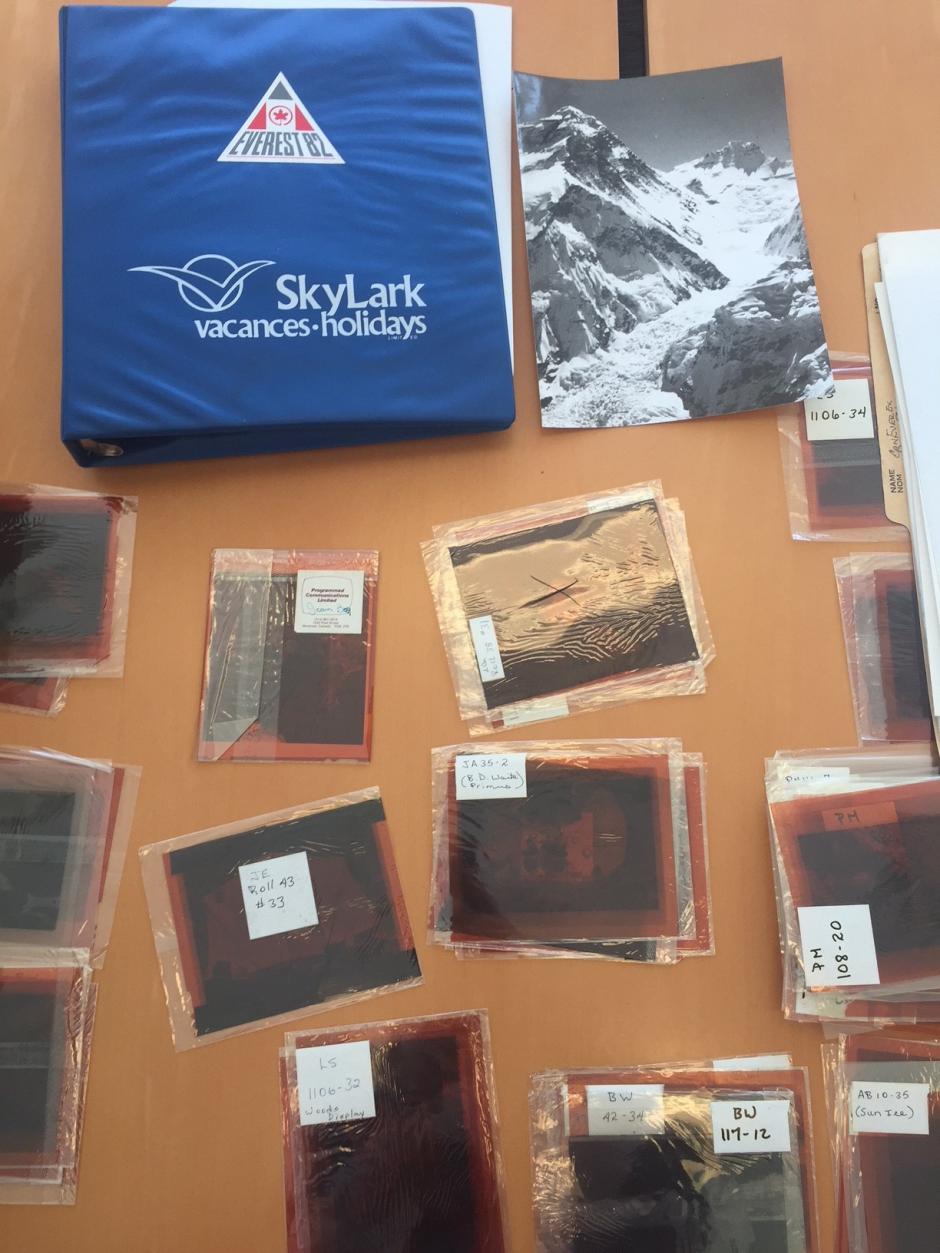 The Expedition: 
The 1982 Canadian Everest expedition marked one of the last of its kind, a national expeditions, pursued for the sake of collective national pride, were soon to be replaced by more solo efforts from individuals and private guided clients. The expedition's primary sponsor was Air Canada, and the team was comprised of a diverse group of mountaineers and affiliates, many of whom still live and work in the region around Banff, Canmore, and Calgary.
In spite of a serious avalanche and serac collapse that killed Sherpa team members Ang Chuldim, Pasang Sona, and Dawa Dorje and Canadian member Blair Griffiths, the expedition overcame challenging odds and went on to see Canadian members Pat Morrow and Laurie Skreslet and Sherpa members Pema Dorje, Lhakpa Dorje, Sungdare Sherpa, and Lhakpa Tshering reach the summit.
The Collection:
The collection consists of original film footage, slides and photographs taken by expedition members on the mountain and during the climb, a vast collection of audio recordings (including base camp transmissions, field recordings, radio broadcasts and more), administrative documents and news clippings of the expedition.
The materials came to Banff Centre through Jim Muir, a Montreal-based consultant whose firm was tasked with managing the photographs and slides created by team members, and developing presentations around the material. The material was initially received by the Centre's Mountain Culture Department through its founder and then Director, Bernadette McDonald, and formally became part of the Archives in 2018.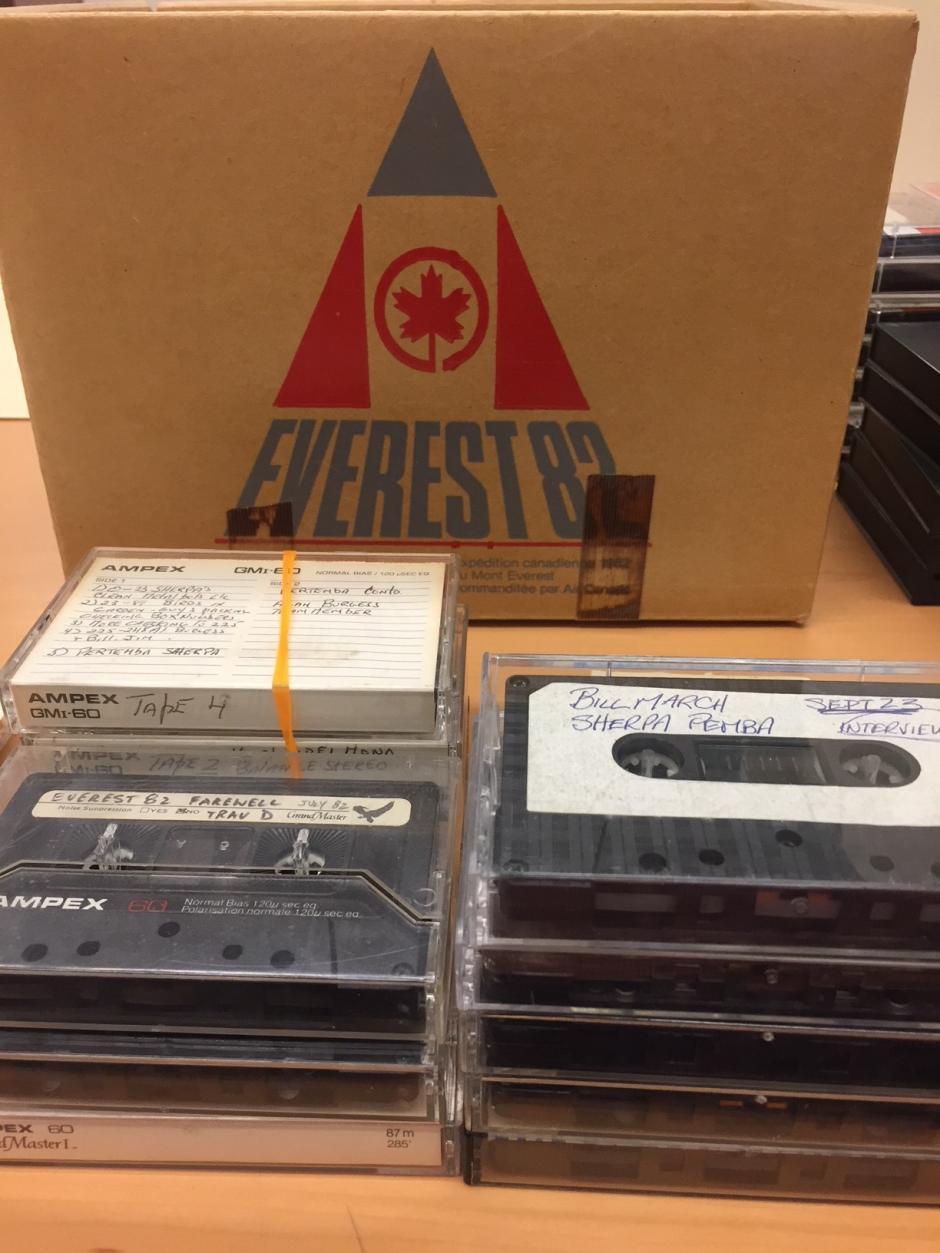 Archival Processing: Archives practicum Abigail Sebaly completed the processing of this collection.  This work included created a finding aid for the collection, now accessible via Alberta on Record, re-housing all records in archivally-safe storage enclosures, and digitizing all of the collection's audio holdings.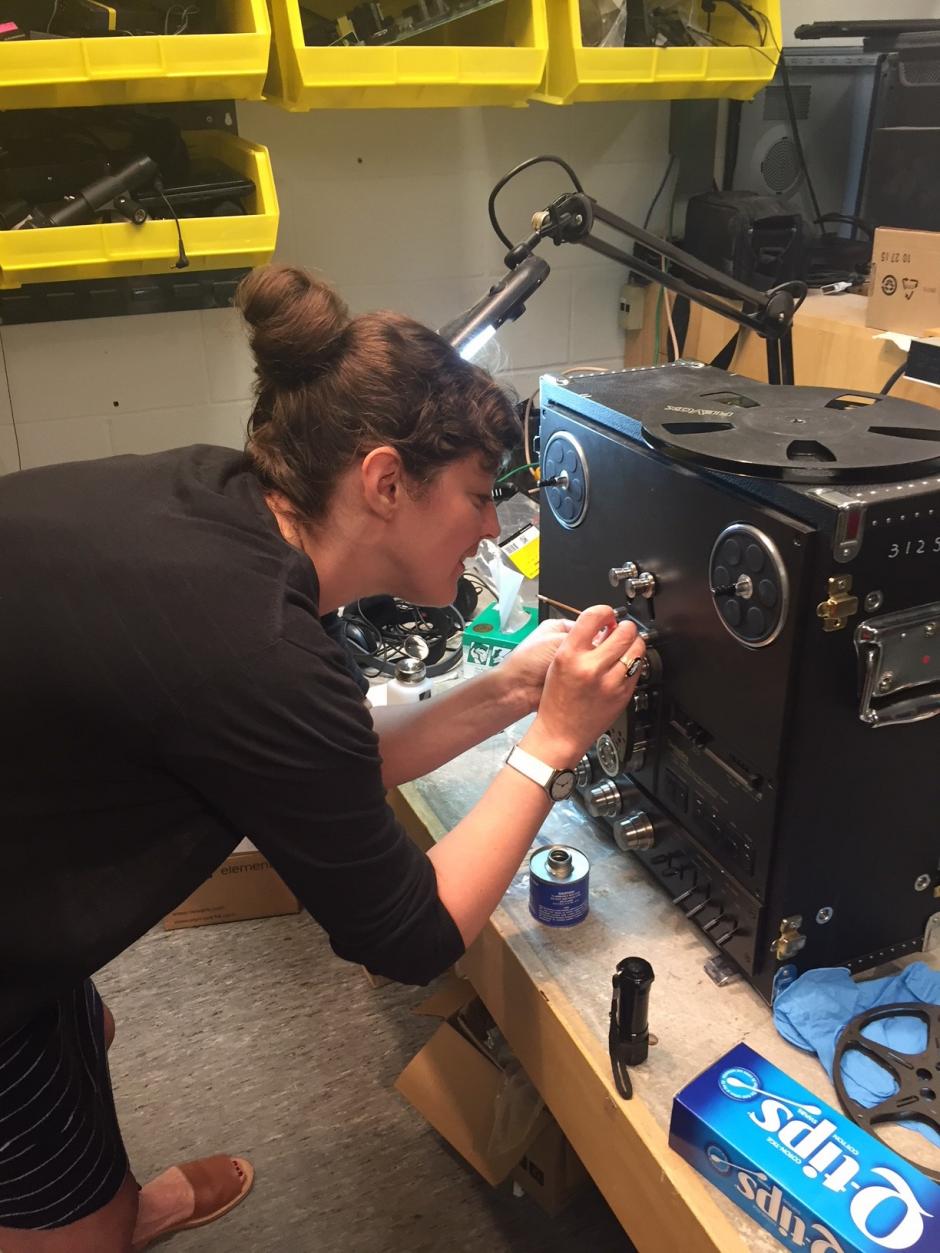 Oral History: In addition to processing the collection, nearly a dozen oral histories from original team members were conducted. Some of them can be viewed on the Library and Archives' Vimeo account here: https://vimeo.com/album/5476060